New year, new look! For 2021, Avenue has tapped Swedish illustrator Petra Eriksson to create the covers of our print edition. Now based in Barcelona, she produces original artworks for clients such as The New Yorker, The New York Times, and the Kering Foundation, among others.
We caught up with her to learn about her work, her new home base, and how she handled life in quarantine.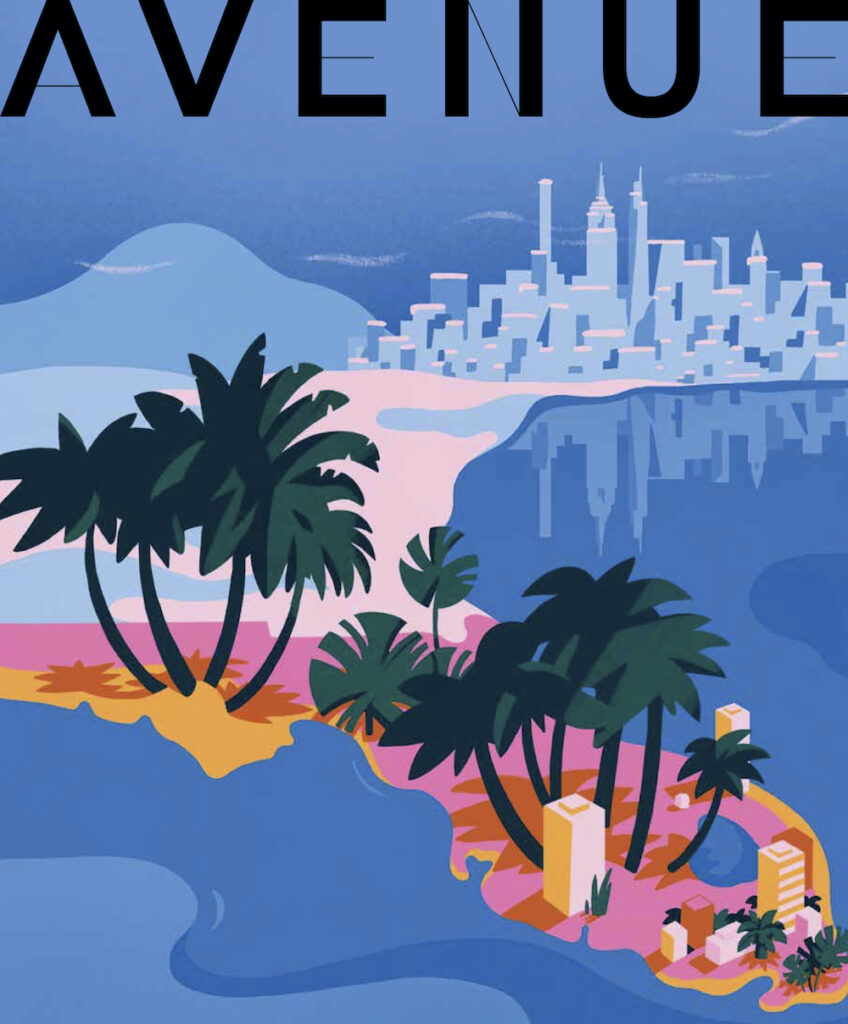 How long have you been a professional illustrator?
I've been working now full time as an illustrator for a little over four years. Before then, I worked as a designer/illustrator for a company for a couple of years, and started doing some freelance stuff on the side.
Tell us about your style!
From an early age I was living in a very colorful world. That definitely affected my style, which has a lot of bright colors, but also a little bit of a mix between organic shapes and some very graphic flat shapes.
Has the craziness of 2020 affected your art at all?
I need to work a little bit differently to find inspiration. A lot of inspiration comes from being out: walking on streets, looking at people and what they're wearing, going to exhibitions, and experiencing things in day to day life. There was a very strict lockdown here during the spring…I had to find other ways of finding inspiration.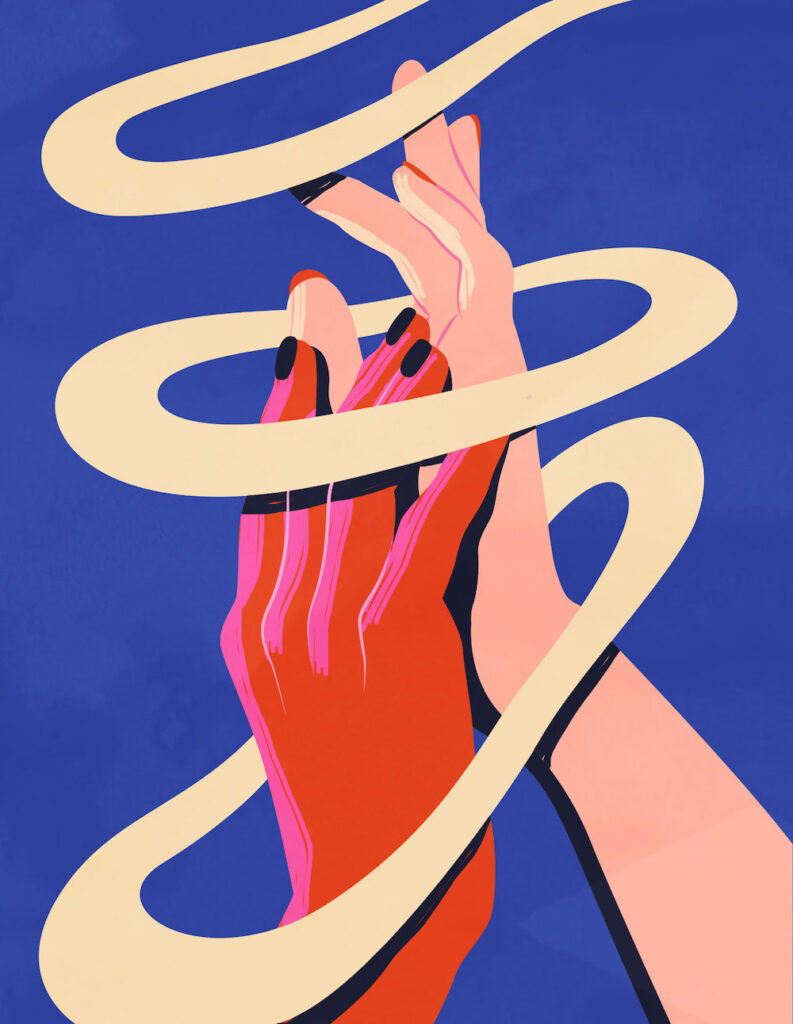 I was really missing being able to be in nature. I still drew a lot of faces, but during the spring I mostly drew landscapes, plants, and animals, because that was something I was missing in my life at that point.
What draws you to portraiture?
I always enjoyed drawing faces. I used to doodle them all over the side or my notebooks when I was a kid in school. But now, it's become a combination of trying to catch someone's personality in an image and building from that person's story. I enjoy projects where I get to celebrate people or document people and what they've done—trying to be a part of telling someone's story.
What do you love about Barcelona?
It's a very creative city. And it's also a very inviting city where people mix in a different way then what I've experienced in other places I've lived, like Stockholm, where I grew up, which is also a creative city, but and in a very different way. When it comes to openness and sharing things between people, Barcelona is so much more inviting. I've had the chance to meet so many people from different parts of the world. And that's something fairly special to Barcelona.