"We have literally turned the auction house inside out, inviting the public into what had previously been a very private world," says Markus Dochantschi of studioMDA, the visionary behind Phillips's new North American headquarters on Park Avenue.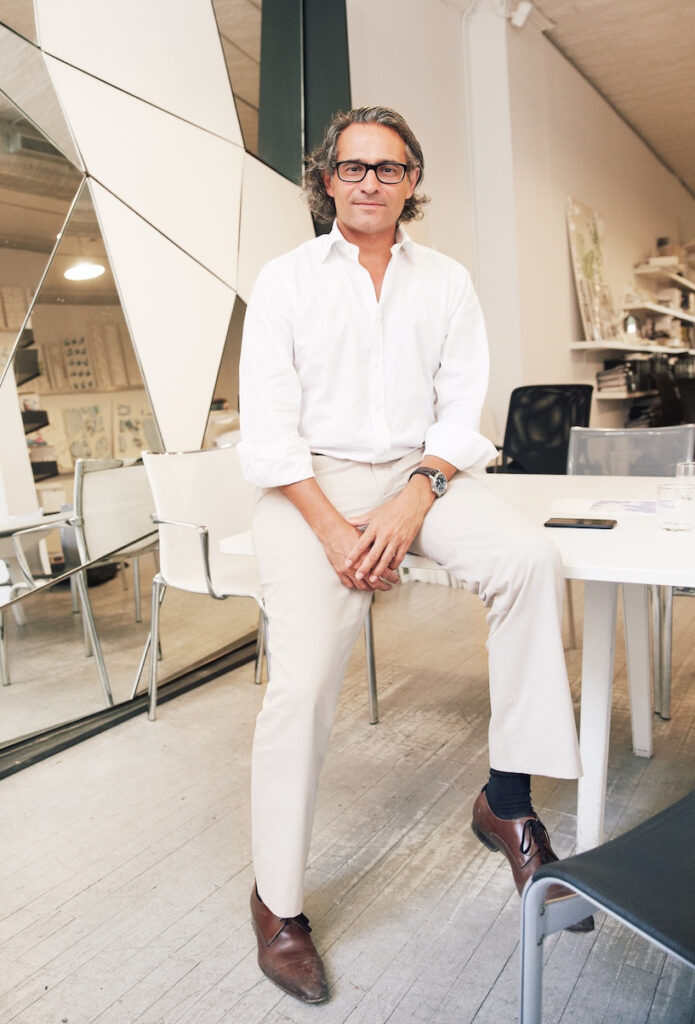 The German-born Zaha Hadid acolyte has become the go-to art world architect, having recently designed dramatic new spaces for New York gallerists David Nolan, Anton Kern, and the late Paul Kasmin, who lost his battle with cancer just before press time.
For this project, within the 1,396-foot-high Rafael Viñoly–designed tower at 432 Park Avenue, Dochantschi's challenge was to visually and functionally unify some 55,000 square feet of space. Five thousand of those are located within what has been dubbed the Park Avenue Cube, a modernist glass structure on the northwest corner of the thoroughfare's intersection with East 56th Street, with much of the rest coursing through a double-height, column-free underground concourse.
"When we were invited to compete for the project, my first thought was to completely abandon the Cube as the entrance," says Dochantschi. Instead, the enormous glass box could become a prism to illuminate and provide a window into the activities in the space below.
"For us, it is all about 'transparency,'" he explains, acknowledging that quality is a rare thing in the art world, particularly when it comes to behind-the-scenes dealmaking and third-party guarantees.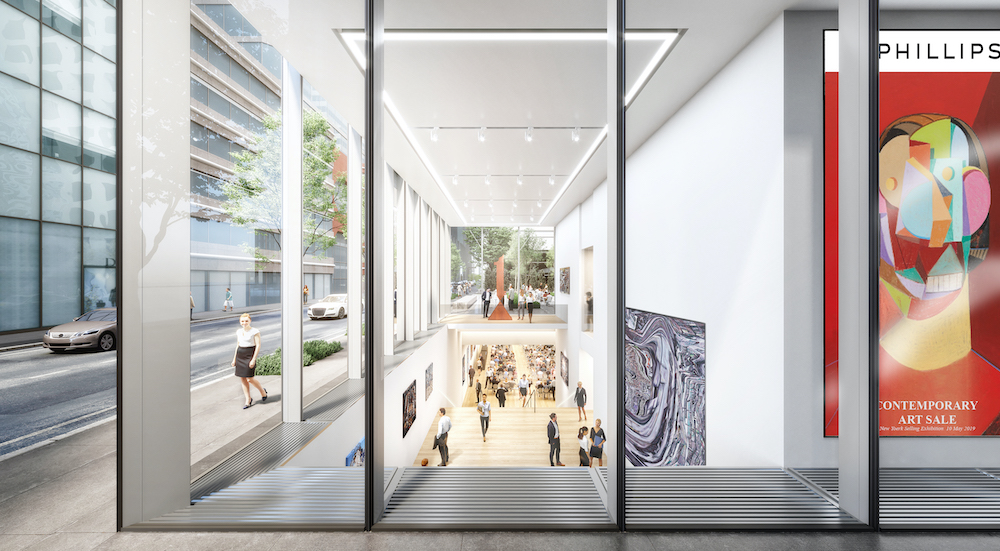 "What is novel about our focus on visual 'transparency,' and our approach to this particular project, is that it affords Phillips a unique opportunity to invite the public in to see great works of art by Rothko, Picasso, Basquiat, or Chagall during that brief moment when these prized objects are moving from one private collection to another."
"One of our goals was to create a space that could be transformative, and Markus has done that," says Edward Dolman, CEO of the 224-year-old privately held concern, which notched a cool $908 million in sales in 2019. "This is a very exciting moment for Phillips as we embark on the company's next chapter."
And a fitting new chapter it is for the forward-looking house, which cut the ribbon on a similar state-of-the-art salesroom at 30 Berkeley Square in the heart of London's Mayfair in 2014.
Notable sales at Phillips
Click through the slideshow below for the auction houses's biggest earners of the past year.