Queen Elizabeth II's husband, Prince Philip, the Duke of Edinburgh — who died today just two months before what would have been his 100th birthday — was one of the most complicated figures in a very complicated family.
To his admirers, chief among whom was his wife, he was the ramrod naval officer whose unshakeable fortitude shored up Her Majesty for the 73 years of their marriage. And not just her person but her office, making him a pillar of the monarchy, the United Kingdom of Great Britain and Northern Ireland, and the Commonwealth of Nations, with its combined 2.4 billion people.
For many of those, he was the handsome personification of duty, British savoir-faire, and the subjugation of personal ambition to a greater cause. But not everybody felt that way.
To his detractors, he was a snide colonial relic from a Nazi-sympathizer family, castrated by his superfluous role in the workings of State, and embittered because of it. His unfaithfulness was an open secret for decades, largely kept out of the media under a British national security censorship system known as the D-Notice. And his racism was legendary. The Duke once criticized a messy fuse box in an Edinburgh electronics factory as looking "as if it was put in by an Indian" —  in a country where around 4 percent of the population traces their ancestry to South Asia. (He later apologized.)
When reports surfaced recently that Princess Anne was the anonymous member of the Royal Family whom Meghan Markle said had speculated on the skin tone of Archie, her mixed-race child with Prince Harry, the only shock for many people was that it wasn't Prince Philip.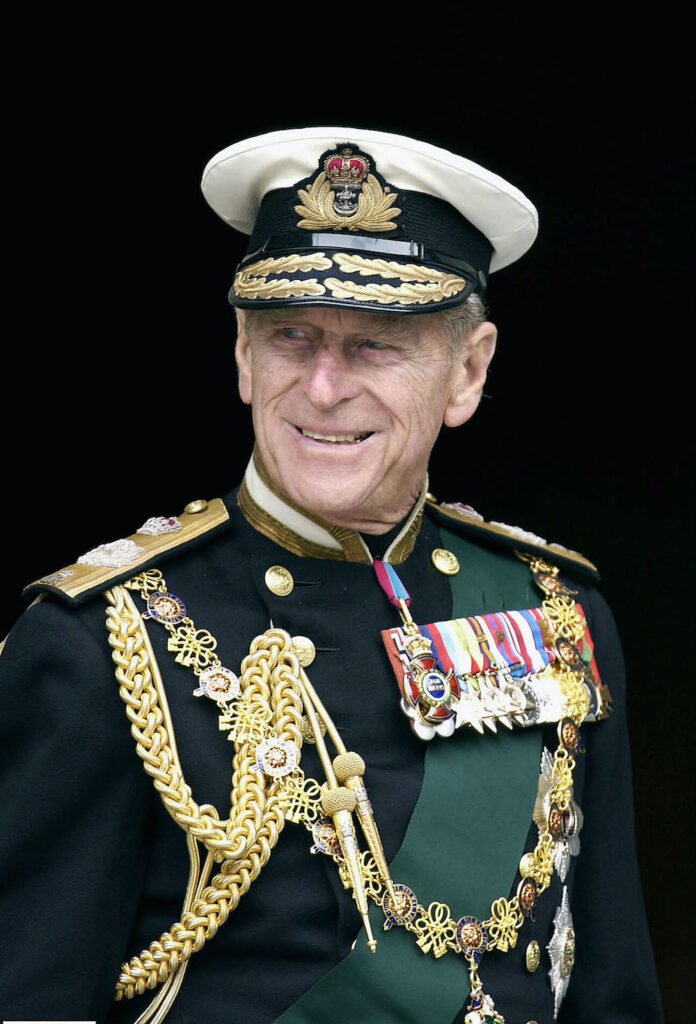 A middle view is also possible, that he was a decent man in a difficult position whose irascibility sometimes shaded into wit. There is the story of him getting off the plane on an official visit to Australia, and being greeted by a functionary who, trying to make polite small talk, asked him: "How was your trip, sir?"
"Have you ever been on a plane before," the urbane Duke replied. The functionary said that yes, he had.
"It was like that," he said.
What makes the Royal Family an endlessly debatable subject is that, like scripture, they've been around so long there is substantial documentary evidence for any contradictory point of view. Are not they themselves the victims of ethnic barbs, for example? Ever since Queen Victoria married Prince Albert of Saxe-Coburg and Gotha in 1840, introducing a new male Teutonic bloodline, the family has been snarkily referred to in some circles as "the Germans." They were obliged to change their name of their house from Saxe-Coburg and Gotha to Windsor in 1917, to fend off anti-German sentiment during the First World War. (Historians might point out that before the Royal Family were Saxe-Coburgs, they were Hanoverians — another German house.)
Even the Duke of Edinburgh, nobody's idea of a 21st century progressive, was not immune. Born a prince of Greece and Denmark on a kitchen table in Corfu in 1921, hostile elements referred to him from the beginning as "Phil the Greek" — the implication being that he was somehow too grubby for their own sovereign.
All of which is to say, the air of Buckingham Palace has always been a toxic fug. For many young Americans, last month's blockbuster Oprah Winfrey interview with Harry and Meghan, the Duke and Duchess of Sussex, will have been their entry point into the centuries-long royal soap opera—just as Princess Diana was for an earlier generation.
But as the 99-year life of the Duke of Edinburgh illustrates, the more that family changes, the more it stays the same. He married the then Princess Elizabeth in 1947, when she was aged 21 and he 26, and perhaps understandably had been in some state of disgruntlement ever since.
Meghan Markle joined "the firm," as the Royal Family itself calls the institution of the monarchy, only in 2018, and seems to have immediately grasped that it was a mixed blessing. She and the late Duke, her grandfather-in-law, were separated by too much time and culture to ever have been friends. But in this moment of reflection and reassessment of his life, some of the empathetic similarities are remarkable.
If anyone understood how hard it was to marry into that family, it was Phil the Greek.