Filmmaker Robin Leacock has always been curious about people's character. In her new film, Stella & Co.: A Romantic Musical Comedy About Aging, she turns her lens to a familiar subject — her mother. Leacock, who splits her time between Palm Beach and Sag Harbor, called Avenue to discuss her new work, and how's she's been handling quarantine.
How has your quarantine been?
Really productive. Not that I've enjoyed it, because the world is upside down. But if you're a creative person it's been a wonderful time to just be creative. It hasn't affected me except when I watch the news and see what's happening.

Where are you at the moment?
I'm in Palm Beach, en route to the Hamptons. I have never been here past April. Now, at the beginning of July, it's amazing to see the weather. It rains a lot and then it's hot. I've got lots of geckos running around. But going into hurricane season it might be a good idea to head north. 

What are you most excited to get back to when you get back?
I miss seeing our red maple trees, the fresh ocean air, and the lifestyle. All the incredible fresh food from the stands and a lot of friends.

A lot of restaurants are doing delivery. Do you have any favorites out East?
I live in Sag Harbor, so of course we love the American Hotel. I love Le Bilboquet, I think they have tables outside now. Sant Ambroeus — that's one of my favorite restaurants, anywhere.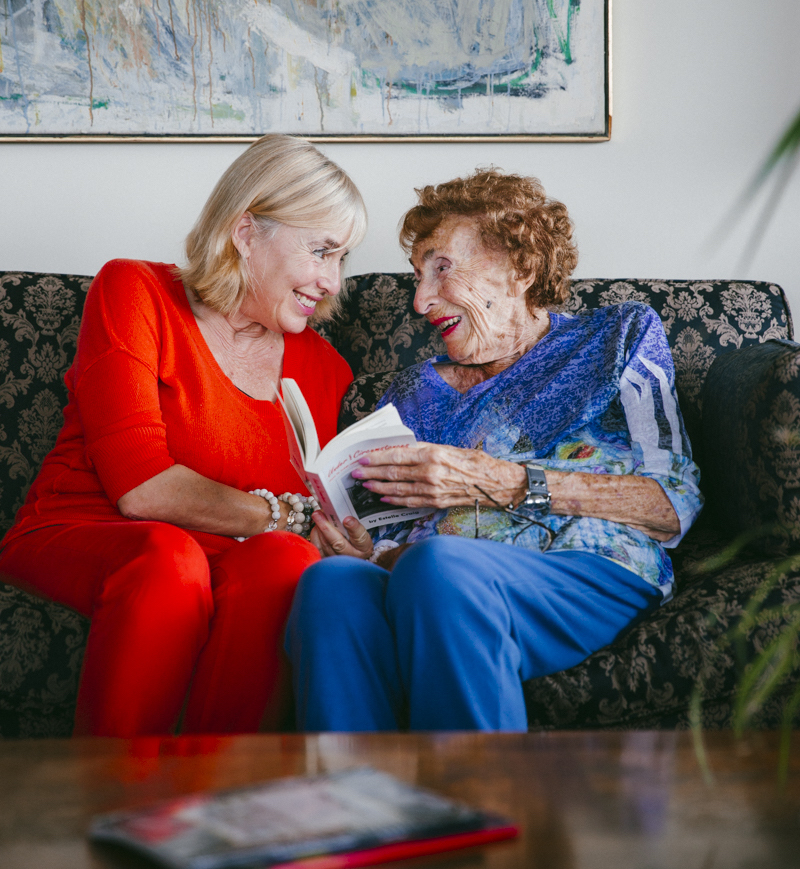 You come from a filmmaking family…
Actually, I married into a filmmaking family. My husband is a director and cinematographer. He directed Catwalk, about Christy Turlington. He made a beautiful film with Al Pacino called Looking for Richard. And he made an extraordinary film with Madonna called Truth or Dare. Later he segued into directing commercials. His father Richard Leacock — we all call him Ricky, although he's not with us anymore — is a legend in filmmaking. He, along with D.A Pennebaker and the Maysles, basically created cinéma vérité, or documentary film in the United States.
As documentary filmmaker, what subjects interest you?
It's very important to give a voice to people. In my philanthropy film, [A Passion for Giving], I was talking to people that help the homeless, but I also spoke to the homeless. They're the real stars of the film. They had so much to say. They were so funny, so smart. I wanted to bring that to the forefront. With It Girls [about Manhattan socialites], it was just fun to talk to women that were self created, that didn't necessarily have what we could call a job. But they were very fashionable and interesting and fun.

Your latest film is Stella & Co. Why did you want to explore your mother's life?
I was really lucky to have a mother that was very engaged in the world. She was an interviewer on CBC. She brought all these incredible people to Canada in her time, like Sir Edmund Hillary after he climbed Mount Everest. And she concocted this really funny PR campaign for the Duke of Bedford just after he wrote his book. She was on the radio and television. She wrote five books after the age 100, and seven from when she was in her 90s. She loved life and was extremely opinionated, especially politically. I was really inspired to make a film about that and aging in general.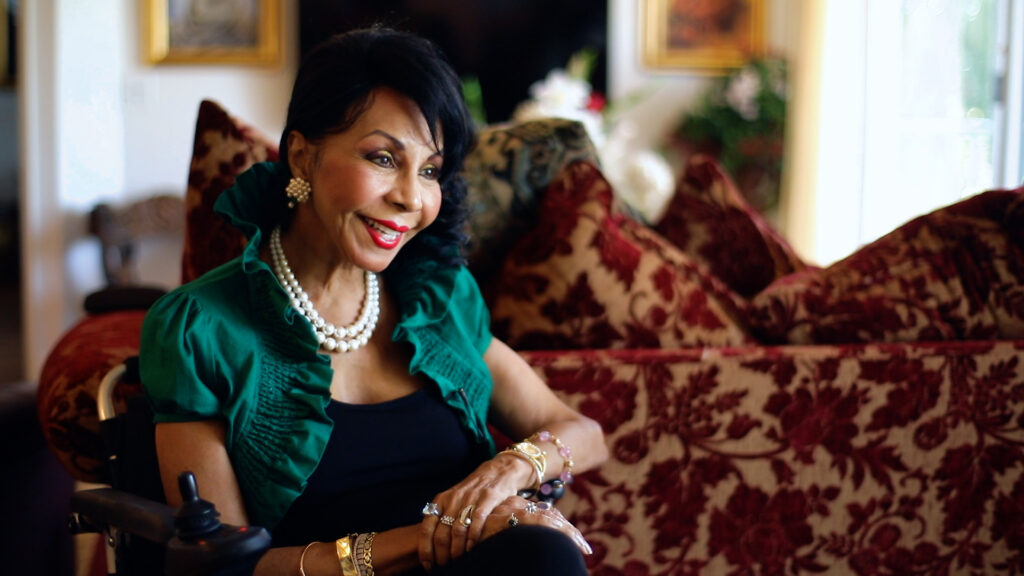 Tell me more about her PR stunt!
She brought lecturers to Toronto, and the Duke of Bedford… she wasn't selling any tickets. So she said the Duke was coming to Toronto to buy Casa Loma [a city landmark], and made headlines everywhere. "Oh my goodness. We can't sell Casa Loma, it's not privately owned!" When the Duke came she filled him in on what she'd done and he laughed. He thought it was so funny he went along with it. It was a big PR shenanigan.
What did you learn about your other subjects in the film?
Every single person in the film that I spoke to, all agreed that they all felt young. As a matter of fact one person said if she didn't have a walker, she'd think she was 16. This generalization that we have about older people that they're "old" is something that isn't really based on anything. If you keep your joie de vivre you stay what we call "young" for as long as you live. Putting people who are a certain age in a category is as bad as putting anybody else into a category. Even if you're older, you're still you. You've just been on the planet for a longer time.
Unless they have dementia or Alzheimer's, [older people] often have a lot to say. In the beginning of my film there's a saying: when an older person dies, a library is burned.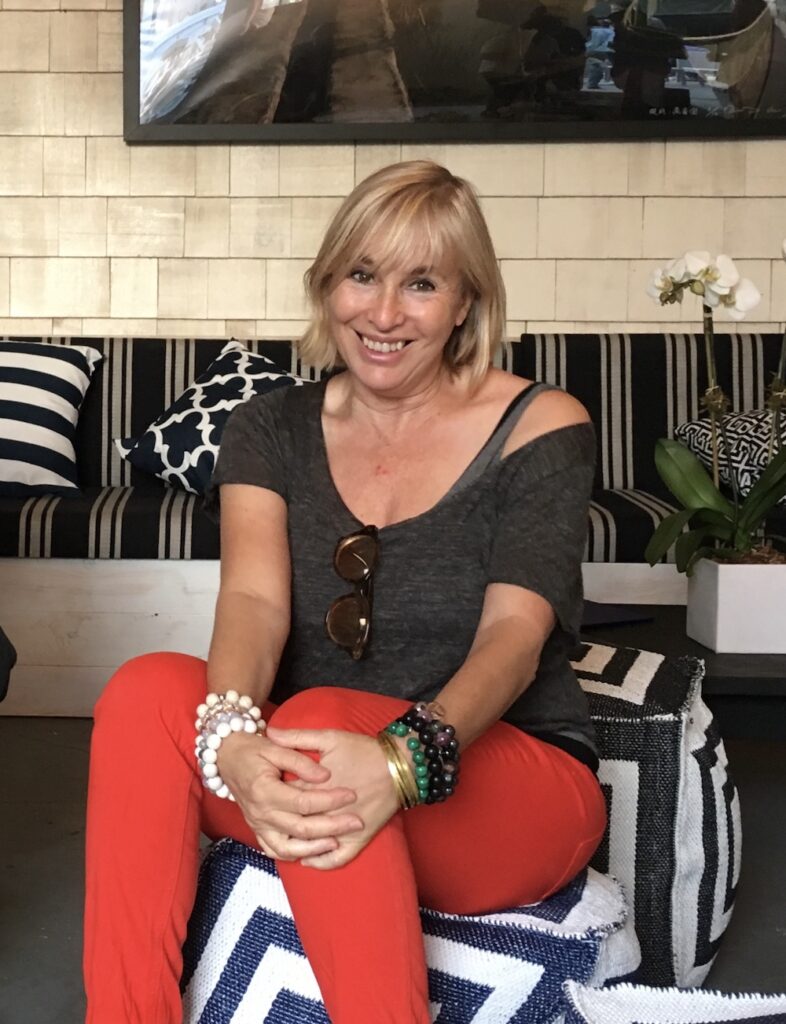 What are you most excited for people to see in your new film?
I hope people think it's funny. It's not meant to be a solemn film about aging. It's lighthearted and upbeat. People that have seen it all say that it makes them think about their parents or grandparents, people that are older. I hope it makes people connect to people that are older and if they haven't, to think about connecting. Human connection is a really important thing. 
What's next for you?
I'm doing two books. One on a very famous watering hole in New York, a hot spot in the 1980s. People will know the name, but I'm not going to say it right now. I'm also doing a book of reflections of my writing. I'm taking a little break from filmmaking because it is very technical. I'm hoping to focus on my writing and my art and being in quarantine is conducive to being creative that way.