This week is the last chance to see The Studio Paintings, 1970s & 1980s, a spectacular exhibition of British artist Rodrigo Moynihan's light-suffused self-portraits and exquisite still lifes completed in the last two decades of his life.
Throughout his 50-year career, Moynihan, who died in 1990 at the age of 80, took varying approaches to his medium. He was a pioneer of English abstract painting and a celebrated figurative painter, whose subjects included Princess Elizabeth, Clement Attlee, Margaret Thatcher, and his friends, Francis Bacon and William Coldstream.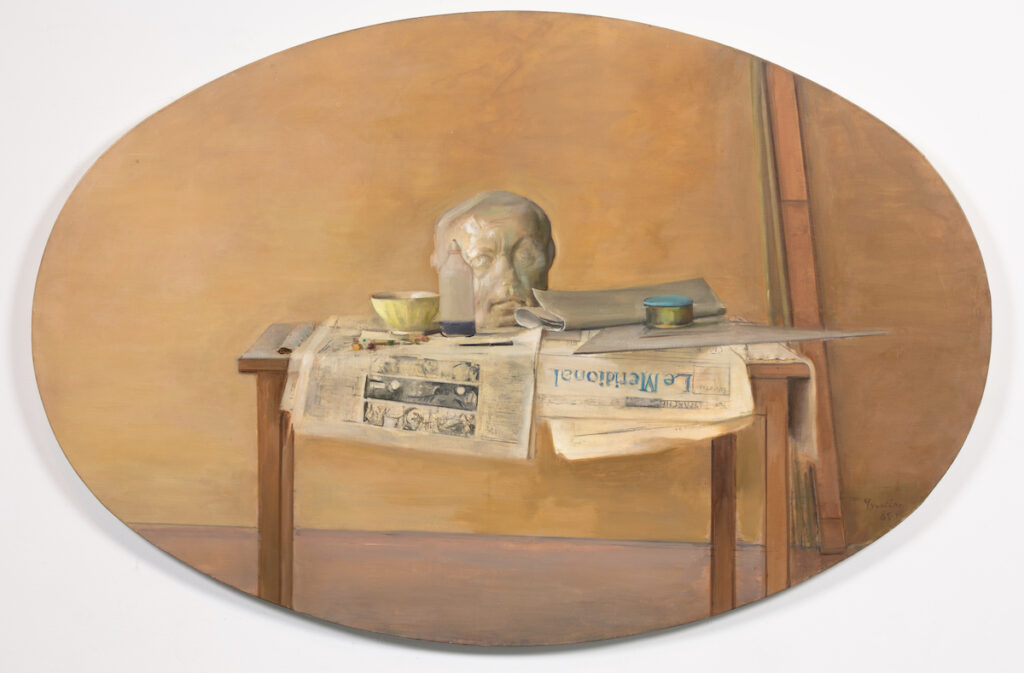 By the time of the work on display in The Studio Paintings, he had taught at the Royal College of Art; published the quarterly Art and Literature with his second wife, the painter Anne Dunn, edited by John Ashbery and Sonia Orwell; earned a CBE; been granted full membership of the Royal Academy of Arts; and seen his abstract paintings end up in important museum and private collections and his portraits on permanent display at the National Portrait Gallery in London. In this final, settled period, he devoted himself to painting a series of still lifes he called his "shelf paintings," inspired by the contents of his studio and the loosely scattered tools of the painter's craft — pigments, paint knives, yellow oils in glass bottles, and sponges — which he rendered as geometric forms and recall his early abstract work in the '30s.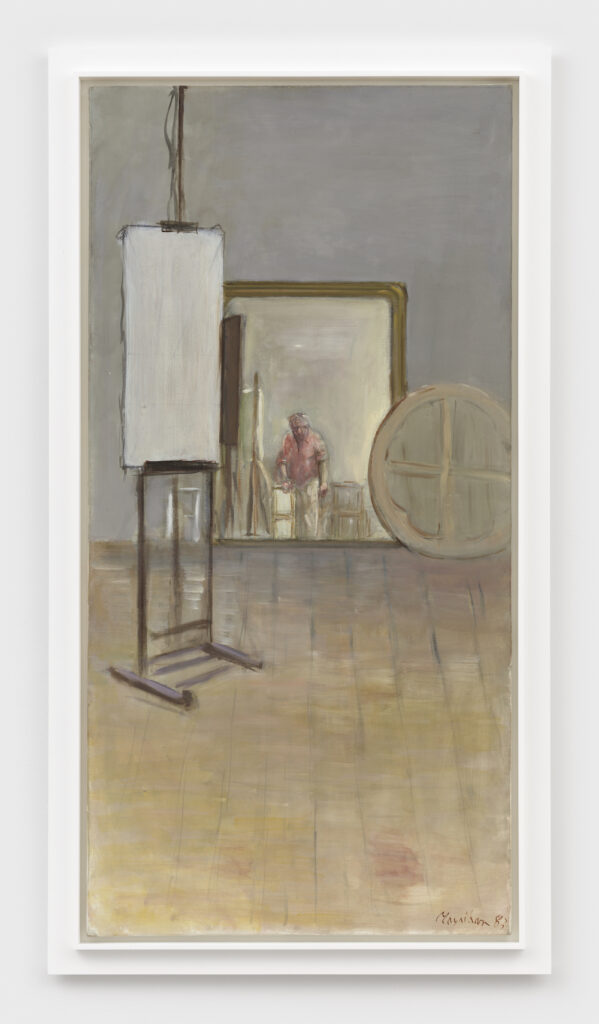 Alongside the nine still lifes on display are self-portraits which reflect Moynihan's parallel desire to treat the figure as just another form amidst his studio tools. As poet and art critique John Yau writes in the exhibition catalog of "A Painter Choosing a Canvas" (1983), in which Moynihan's reflection is framed within a mirror that rests against the wall, "Like the things lying around his studio, he understood that he too was a thing among things."
The Studio Paintings, 1970s & 1980s is on now at David Nolan Gallery until March 5.