Through his Instagram account (followed by the likes of Marc Jacobs, Prabal Gurung, and over 15k others) 28-year-old painter and illustrator Ruben Baghdasaryan is the fashion world's latest It Boy. But his current lifestyle — jetting all over the globe to illustrate from the front row at Jacquemus's show in Paris, to the New York launch of Fashion Icons: Fashion Lives with Fern Mallis which features his portraits of designers — is a long way from his childhood.
Born in 1994 in Moscow, Baghdasaryan grew up in Armenia. "I felt like I was stuck in my country," he says. "There was not enough room for growth. I always dreamed to be in the United States. I was applying for a green card consistently for about five to six years."
After graduating from Armenia's State Academy of Fine Arts in Yerevan, he moved to Los Angeles, got a studio in West Hollywood, and started posting portraits of designers, supermodels, and influencers. "I love fashion. It's a big part of my identity," he explains.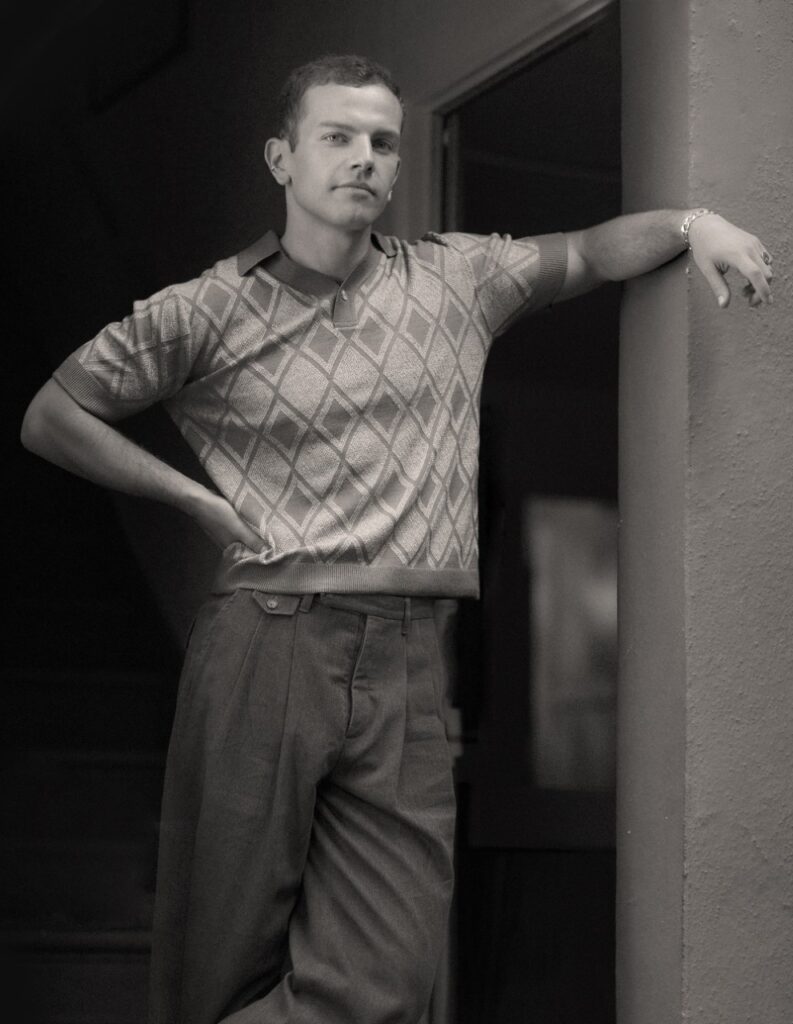 One day, Baghdasaryan posted a portrait of Steven Kolb, CEO of the Council of Fashion Designers of America. The image caught the discerning eye of Mallis, who booked him to do portraits of designers for her book.
"Instagram is a game changer for sure," he says. "I've met so many amazing people that became part of my life and also good clients. The best thing about it is you can get discovered. The worst part is the negative comments that you can receive." One major client acquired through social media is Beyoncé, who commissioned him to create merchandise for Valentine's Day and Christmas — a dream come true for the artist who remembers dancing around to "Crazy in Love" as a preteen in his family's room in Armenia. It was a big career boost. "A friend of mine told me that 'If you can work for her, you can work for anybody,'" he says.
Avenue caught up with the always-busy, buzzed-about artist from his studio in Los Angeles.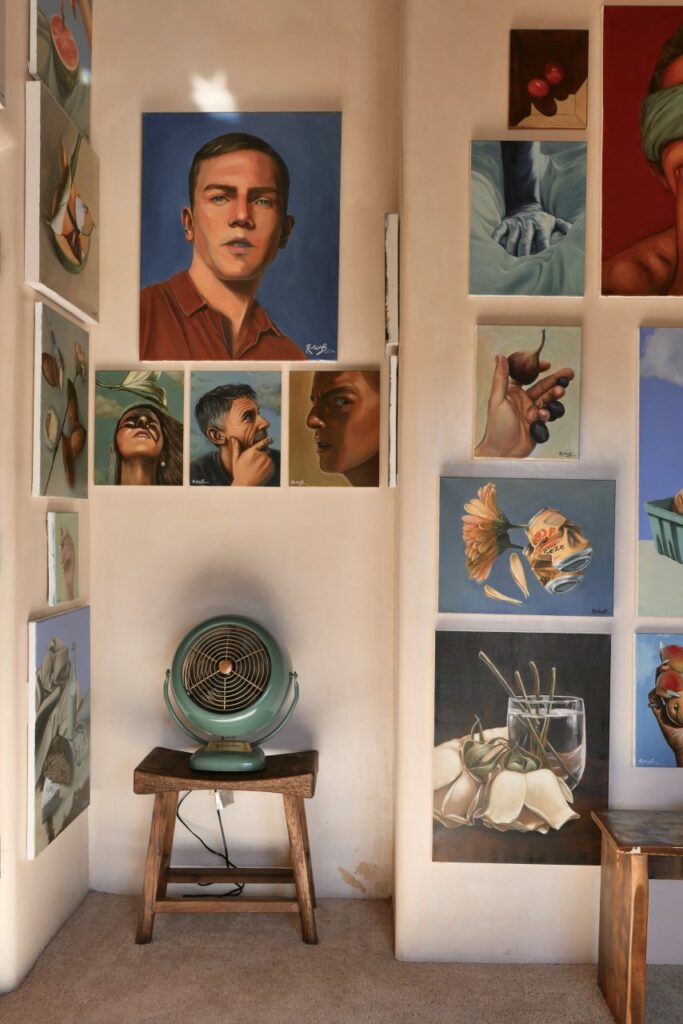 You get up at 5:00 every morning and sketch for two hours. That's impressive!
I like to get up as early as I can, have some tea (coffee gives me anxiety lately) and then think about what I'm going to paint next. Mentally, it's hard work for me to stay focused and regimented, because it's very easy to get distracted with all those things that are happening in the world. So my work keeps me sane and motivated. When there is free time, I love to go for hikes or even just sit down and do nothing. A lot of creative people like doing that. It helps to reflect and reconnect with yourself.
Lately you've been posting a lot of still life work...
My approach to both still life and figurative painting incorporates my own subjective personal history — through memory, photographs, and love stories, and includes those that are not always my own, but those that have been told, passed on, or inferred. I'm exploring still life at the moment, trying to tell a story with the compositions, subjects, and colors. If there is a person involved, usually I focus mostly on eyes.
You capture flowers beautifully.
I like to wake up and see something beautiful next to me, flowers in particular — they are just stunning. Sunflowers are my favorite. Yellow colors makes me very happy and energetic.
Your grandfather on your mother's side was an artist.
He was a great artist and landscape painter. We still have some of his paintings at my mum's house in Armenia. Unfortunately, I didn't get a chance to meet him, he passed away after I was born. But I'm very grateful for the genetics.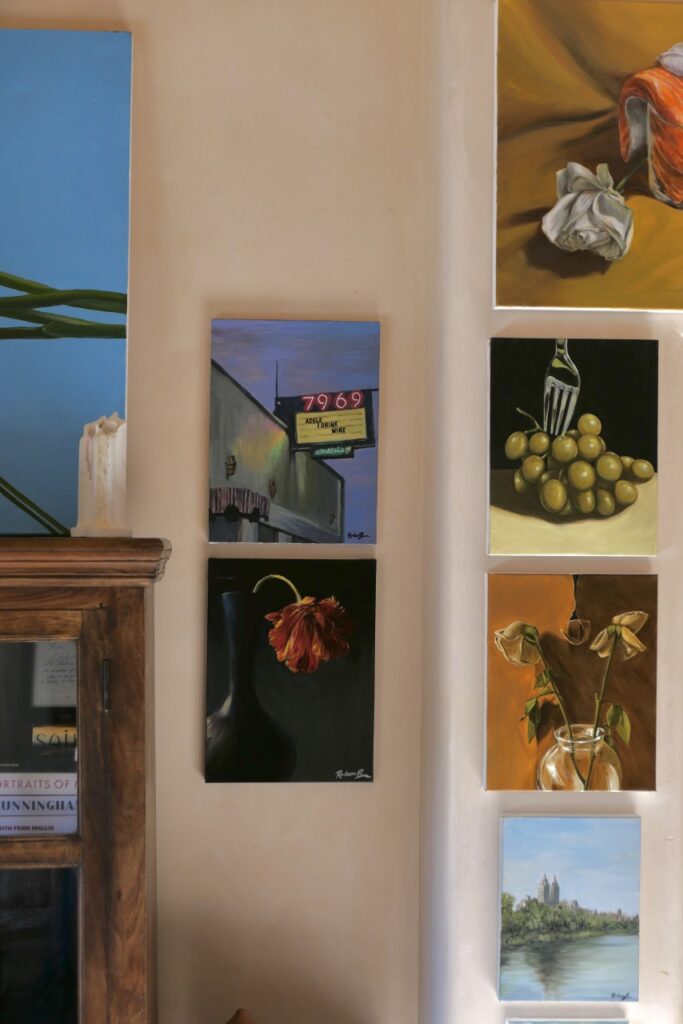 Do you miss Armenia?
I miss my country very much and the way the culture is, very friendly, full of generous, kind, and giving people. Moving to LA was a big challenge for me, but I was very excited for all of the opportunities that were in front of me. I can definitely say that I really love the weather, the food is great (that's a language of love for me) also some parts of Los Angeles are very walkable and I enjoy doing that, especially in the mornings.
The fashion industry loves you — not an easy feat, as fashion folks can be fickle. What was it like doing so many portraits of major designers for Fern Mallis's book?
There were nearly 50 portraits of fashion legends and it was very interesting to study their faces. Everyone was very unique, but I tried to capture their soul. My favorite to draw was Marc Jacobs. It took me four tries to capture him, maybe that's the reason why!
---
ZODIAC SIGN: Gemini.
FAVORITE RESTAURANTS: Nello in New York, Gracias Madre in Los Angeles, Le Train Bleu in Paris, Kettner's Townhouse London, and The Green Spot in Barcelona.
FAVORITE FILMS: The Danish Girl, A Single Man, and Maurice.
FAVORITE WORK OF ART: Martiros Saryan Ararat.
FAVORITE SONG GROWING UP: "Life in Mono" by Mono.
FAVORITE FASHION DESIGNERS: Jacquemus, Dries Van Noten, Lemaire, Lanvin, and King & Tuckfield.
CURRENT CRUSH: My partner.
MY MOTTO IS… Be healthy and take care of yourself, but be happy with the beautiful things that make you, you.