For many Hamptons' homehunters, anything that isn't "South of the Highway" just isn't desirable. So, the new Hampton Boathouses — being not only north of the highway but also west of the Shinnecock Canal — may seem like a risky venture.
But Rechler Equity Partners believes the 30 or so charming two- and three-bedroom townhomes will lure those seeking sunset views, on-the-water living, and a turnkey way of life.
Using the address of South Hampton Bays (which some locals might regard, to put it politely, as an innovation), the three-story, elevator-equipped homes, built on either side of the historic canal, range in price from $1.5 million to $2.5 million.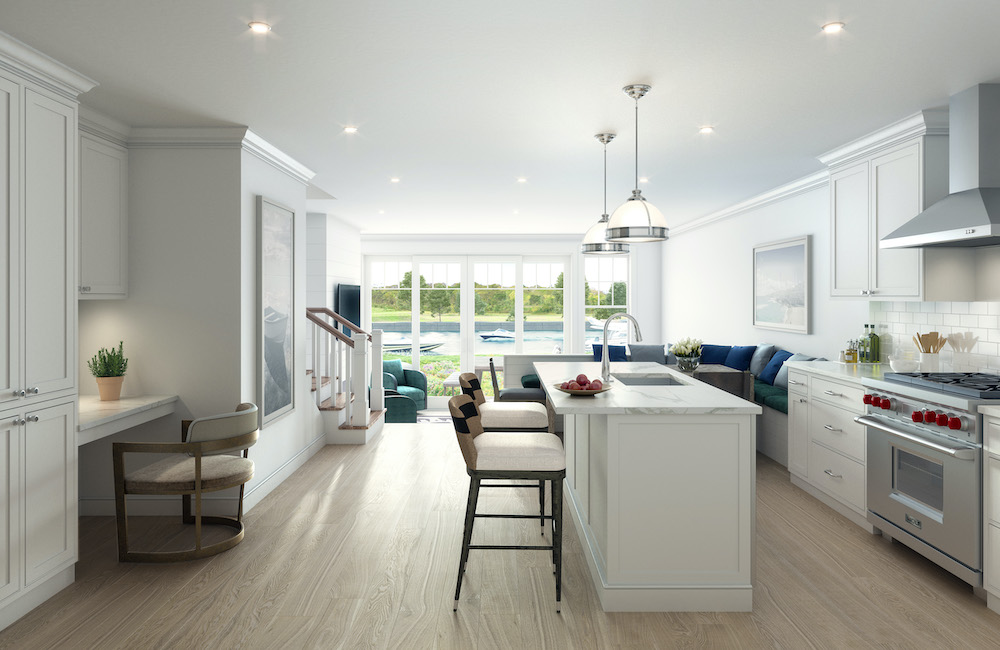 They come complete with a private marina with docking privileges. Shared amenities include a waterfront pool and private dock, and residents enjoy access to the refurbished Canoe Place Inn, a historic property that has been reborn as a 20-room boutique hotel and restaurant.
The new construction preserves the 1927 inn, dance pavilion, and the half-round "porch" expansion, as well as the second-floor porches and tall brick chimneys.
In its heyday, the Canoe Place Inn hosted dignitaries and presidents, among them FDR, while Lucille Ball and Desi Arnaz are known to have rented one of the bungalows out back. Rum was run along the shores, making this place positively light up during Prohibition. It is rumored that a popular cocktail, known as the Long Island Iced Tea, was first crafted here during a later incarnation, when the inn was a nightclub known as the Oak Beach Inn East.