As the weather gets better — and more people are vaccinated — New Yorkers are increasingly getting back to enjoying the city. Several new exhibitions have recently opened, and here are our picks for four notable works you simply have to experience in person.
Mural, 1943, by Jackson Pollock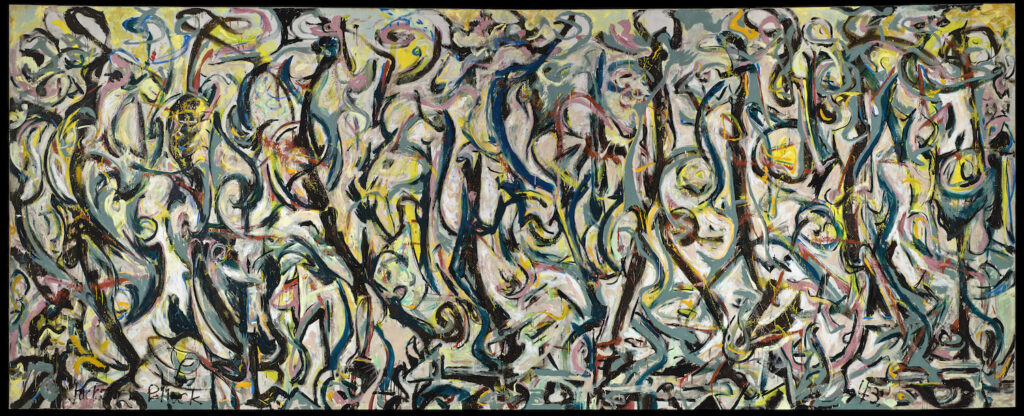 Pollock's largest-ever painting, Mural — nearly eight feet in length — has inspired an entire exhibit at the Guggenheim Museum. Away from the Easel: Jackson Pollock's Mural places the work on display in New York for the first time in 20 years. Catch it, and other Pollock masterpieces, before the show ends on September 15.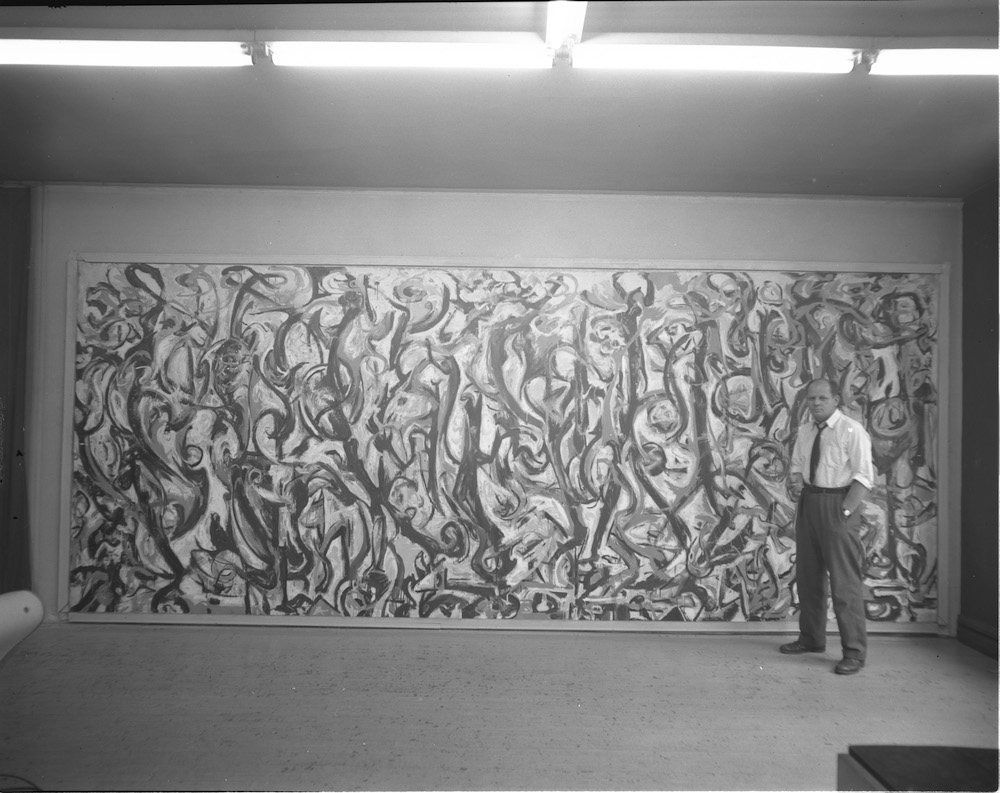 The Progress of Love: The Lover Crowned, 1771–72, by Jean-Honoré Fragonard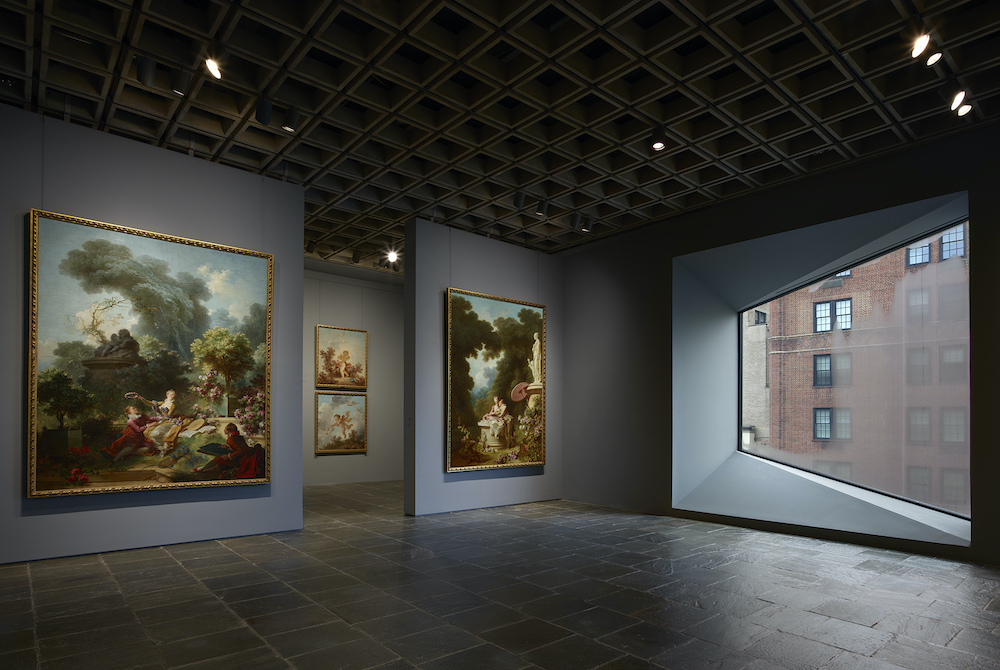 The Frick Collection has settled into its new, temporary home at 945 Madison Avenue. The move juxtaposes the building's brutalist architecture with the museum's classical catalogue, including works by the prolific painter Jean-Honoré Frangonard. Go beyond his greatest hit, The Swing (currently in London) and get a deeper appreciation of the late-Rococo artist's romantic nature.
Geoffrey Hendricks and Brian, 1978, by Alice Neel
Longtime New Yorker Alice Neel gets her first museum retrospective in two decades at the Metropolitan Museum of Art. Titled Alice Neel: People Come First, the show featured around 100 pieces of her work, including Geoffrey Hendricks and Brian. The piece sees Hendricks (a notable artist himself) and his partner Brian Buczak in what curators call a "disarmingly casual representation of same-sex affection for the time." The painting is emblematic of how Neel's humanist principles and passion for social justice was present in her art.
Companion (Original Fake), 2011, by KAWS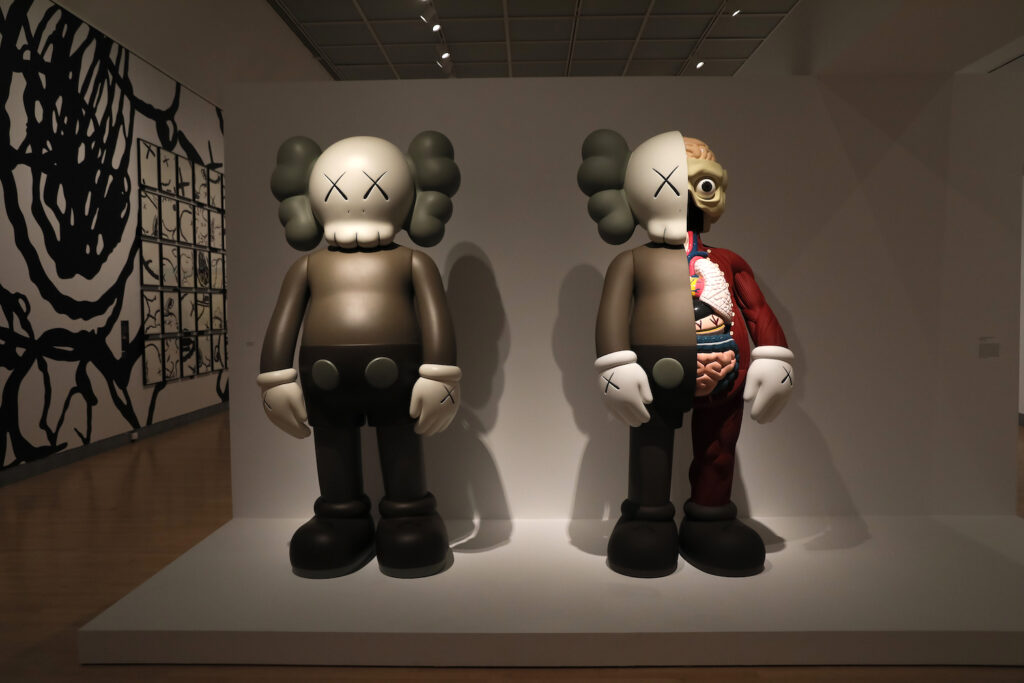 Want something to throw up on the 'gram? Check out KAWS: WHAT PARTY a career-spanning show now on view at the Brooklyn Museum. For those looking for a particularly edgy selfie, grab one in front of Companion (Original Fake), which features the artist's iconic Companion character alongside a creepy skinless version of itself. Don't worry — there are bright, colorful, less macabre versions of the Companion through the exhibit as well.