People love musical theater or hate musical theater for the exact same reason: in the middle of conversations, everyone suddenly starts singing. The haters say, "Why the hell is everyone singing?" (a not unreasonable response to the idea that everyone in New York City might just happen to know all the same lyrics and dance steps). But the lovers say, "Finally! I see it's possible to break out of the mundane necessity of talking to express what is deep and true and hidden inside me, and inside all of us!"
In 1984, when I was a college freshman, there was a lot hidden inside me. I had already loved musical theater for many years when a new friend placed the needle down on a record she wanted me to hear. First there was the sound of crackling, then the music began. A few piano notes, then a lone voice boldly sang: "La." The voice sang more "La's." Other voices, male and female, started singing "La's." More and more voices joined in. They built and built, like a cathedral of "La's." Other than the single word "remember" heard once or twice, it was all "La's." And somehow, if you can imagine it from this unpromising description, this changed my life forever. The album was a cast recording of A Little Night Music by Stephen Sondheim, and that was the first time I'd ever heard of him. He is arguably the greatest lyricist of all time, and he hooked me with "La."
Eight years earlier I had appeared in my first musical: Joseph and the Amazing Technicolor Dreamcoat by Andrew Lloyd Webber and Tim Rice. I was a fifth grader, at school in East Brunswick, New Jersey (I've since found that many musical theater lovers made their debuts in this show during their childhoods). In our production, the part of the Narrator was replaced by a giant chorus, which is where I was stationed. At the time this was great fun, and we had a lot to sing, though I later figured out I may have been placed there to, um, hide my voice. But it didn't matter. I fell in love with musical theater.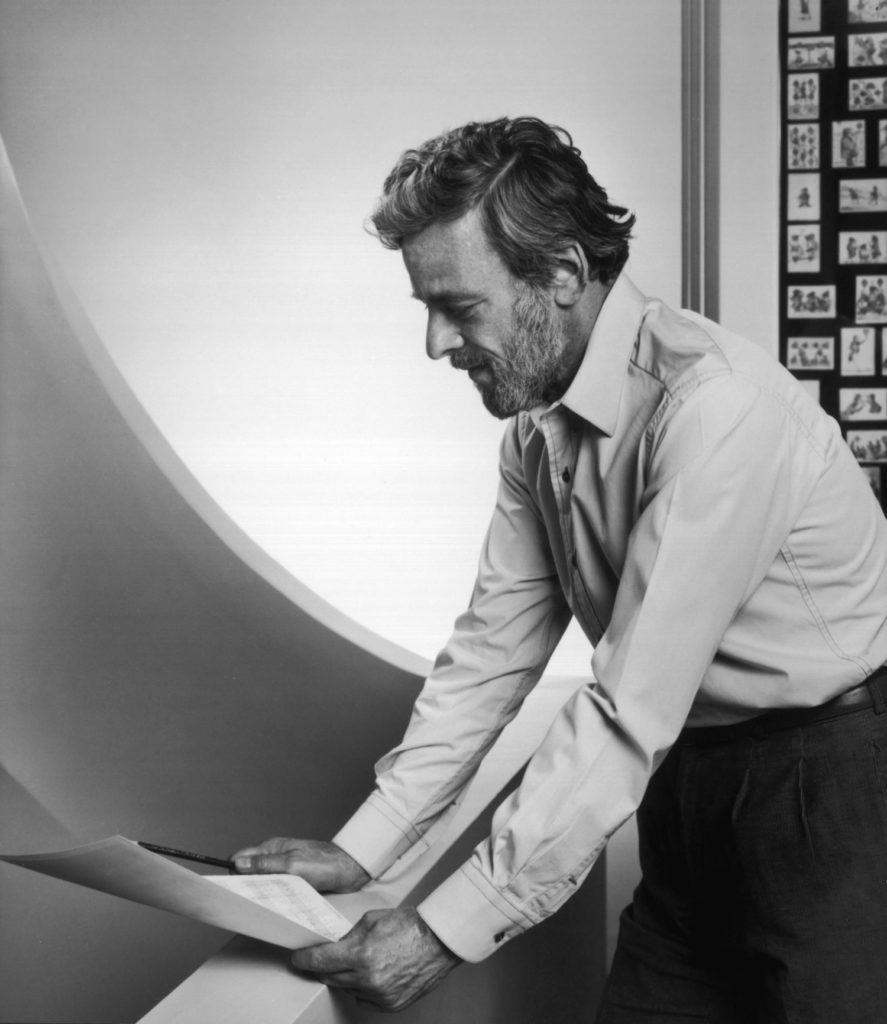 I quickly learned there were so many things you could sing about in musical theater! Jesus was an especially popular topic at the time, and I found my way to both Jesus Christ Superstar and Godspell while studying for my bar mitzvah. I learned you could sing about dictators' wives and roller- skating trains and most especially you could sing about cats. God, I loved Cats. As the entire world recently discovered, the plot of Cats is sort of like A Chorus Line, but instead of dancers auditioning for a part in a show, it's cats auditioning to die. I know it's almost impossible to imagine what the world was like before the release of the movie in 2019, but in 1984 I thought the tunes were catchy, fun, and mysterious, and most of all, I loved the song "Memory."
There I was, a lonely gay teenager, listening alone in my bedroom. When Betty Buckley hit the high E-flat toward the end of the song with a majestic existential torment that exactly matched my own unnameable pain I felt understood for the first time in my life. The song forever became a key to my soul, impossible to dislodge no matter how much of a joke it might eventually become in the popular culture.
So what happened when my friend played A Little Night Music for me in college? What changed? I sat through the rest of the score in a kind of stunned reverie. While "Memory" spoke to my soul, Sondheim's music spoke to my entire being. My intellect, my emotions, my curiosity, my dreams, and also, since there was still plenty of room, my soul as well.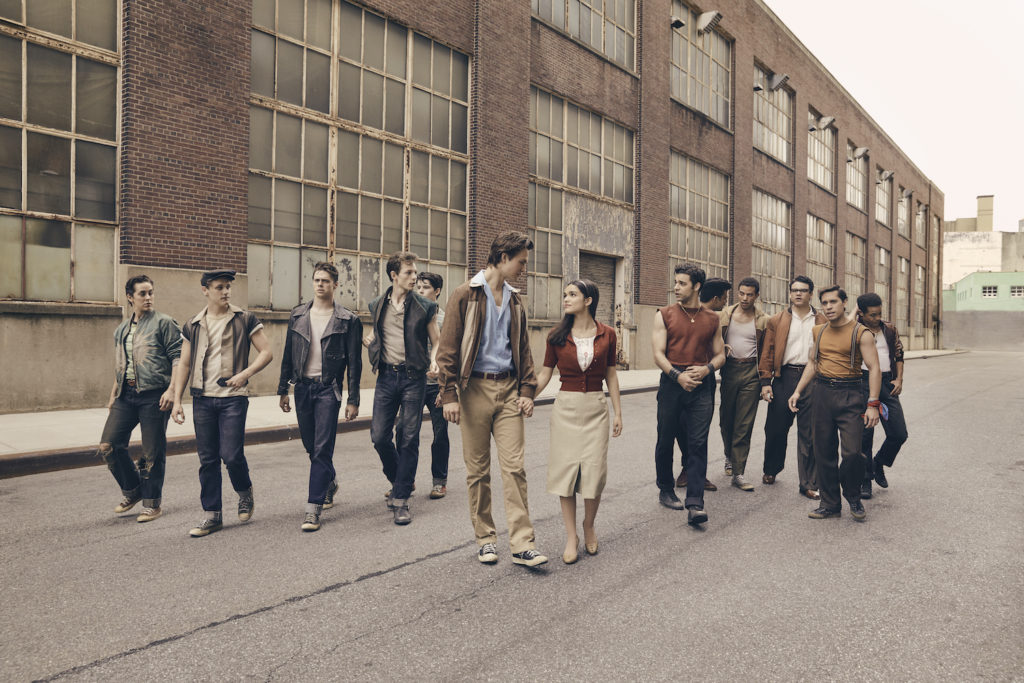 Now as the sweet imbecilities tumble so lavishly onto her lap.
Now there are two possibilities A) I could ravish her, B) I could nap.
Those are the first lyrics in the first song after the overture. Having fallen for the "La La La's," I was perhaps unprepared for this level of conceptual, structural, and rhyming brilliance. Reread those lyrics. In those two lines there are 12 words (and two letters), six words of which rhyme: "Imbecilities/possibilities," "lavish(ly)/ravish(her)," "lap/nap." It was like staring into the sun, or falling in love with a diamond.
And yet, for all his technical prowess, Sondheim's lyrics stay true to the character singing them while simultaneously resonating with us, as if each twist and turn of a character's mind were a part of our own broken psyches, no matter how extreme: whether it's the theatrical language that illuminates the tortured mind of Mama Rose in Gypsy, or the operatic depravity of the title character in Sweeney Todd, or the desperate joy of Pseudolus in A Funny Thing Happened on the Way to the Forum. Somehow, these characters are us.
For nearly six decades, Stephen Sondheim has offered generations of audiences indelible characters and stories like these, people who, once met are never forgotten. But for this New Jersey boy, raised to fear and loathe New York City, Sondheim also offered a passport across the river. His New York, whether in West Side Story, Follies, Merrily We Roll Along, or Company, is as dangerous as my parents warned me, yet it's dangerous in a way that made me want to be a part of it. It's a city where people deal with real problems, and real tragedies, where the trauma of a bad marriage can inflict as much damage as a street gang. It's a city where Sondheim makes you believe that all pain would be manageable if it was as beautiful as his.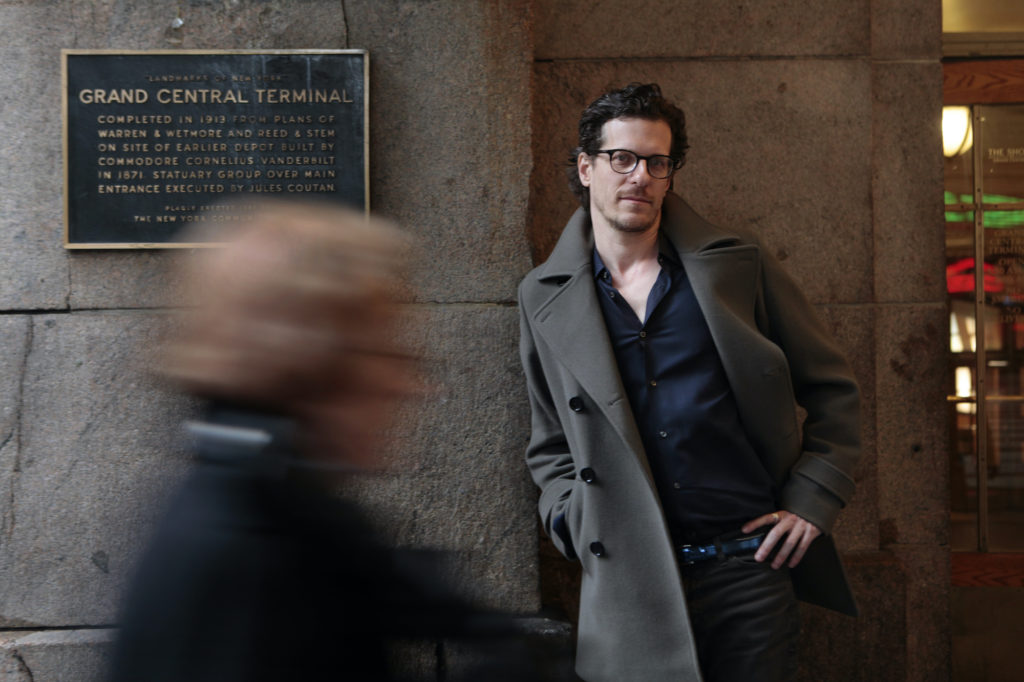 Stephen Sondheim was born in New York City, though he lived for a while in Pennsylvania after his parents' divorce. It was there, when he was around ten years old, that he met Oscar Hammerstein II, the lyricist of Oklahoma!, The Sound of Music, and The King and I, among other landmark musicals. He became Sondheim's mentor and pointed the way forward for him. Hammerstein, himself came from a theatrical family. His father was an impresario who wrote operettas and built theaters around Manhattan. In 1959 Sondheim moved into a townhouse on East 49th Street, and from there he has, in turn, pointed the way forward for the people he's mentored, like Jason Robert Brown and Lin-Manuel Miranda.
I like knowing this history and imagining the golden line that stretches from the first Oscar Hammerstein in the nineteenth century, through his own son, into Sondheim, and then out into the future. But none of that really matters to us when we're alone in our bedrooms, waiting to be seen and heard and understood. What's important is the lightning strike, the revelation, the memory. The rest we can learn.