Sure, the holidays are when we come together with loved ones. Yes, they are the times when we practice gratitude for all that we have. And, true, there's gilding the home, reuniting with family, and all that, too. But, above all else, the holiday season means one thing: a feast.
Growing up, our holiday meals were defined by the glorious, glowing bird. Roasted to golden perfection, glistening and lacquered from hours slow roasting and basting in the oven, and served alongside its juices simmered and thickened into a hearty gravy, the holiday bird has always been the focal point of the holiday meal.
Achieving that perfect, glistening brown takes some doing — and seasoned cooks will have a wide variety of opinions on just how to achieve it.
Some chefs pledge that leaving the bird out on the counter for hours to warm to room temperature before roasting allows the bones to better hold heat and roast from the inside out. Other cooks are devoted to letting their bird soak for a full day in closely guarded family recipes for brine to make the meat luscious, juicy, and fall-off-the-bone tender. Others swear by massaging the bird with salt and cream the night before.
Yet dissenters insist that it is only ever about the basting — the constant, loving application of butter, butter, and more butter while the meat slowly cooks to absorb all that liquid gold and those aromatic herbs until it has reached holiday nirvana.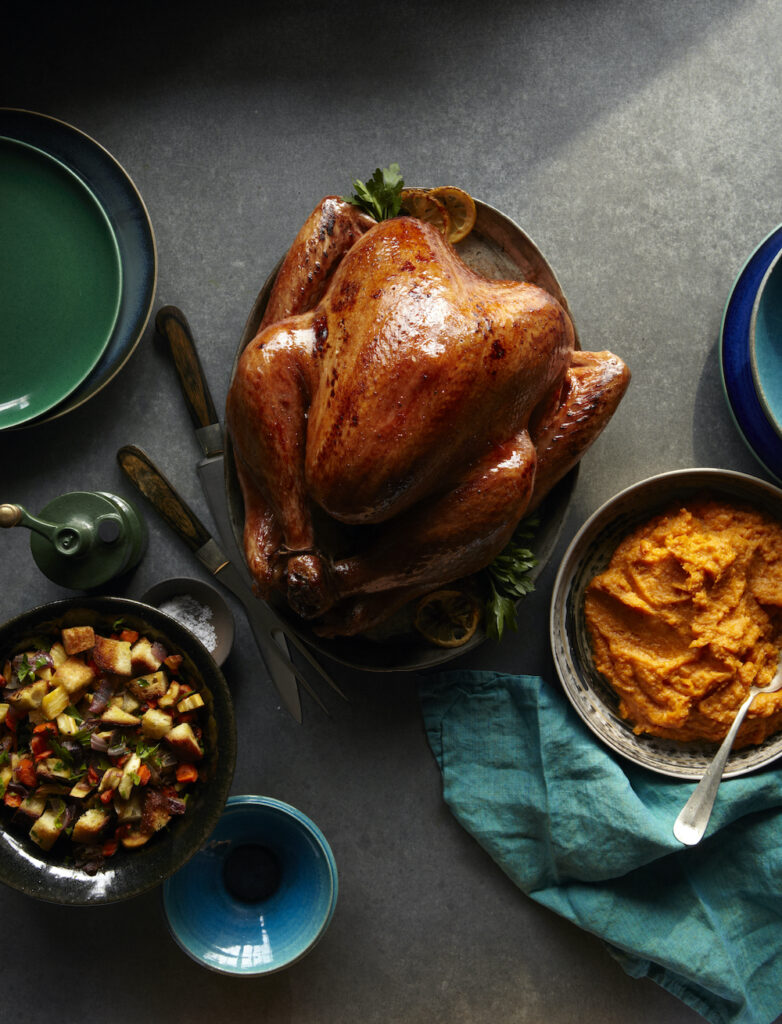 In our home, preparing the Thanksgiving turkey or New Year's roast always begins early in the morning, alongside the last scrapes of dishes from the breakfast crowd of those fortunate enough to have slept in.
We prepare a compound butter with sage, rosemary, and sea salt and slather it liberally across the bird. Some brave turkey masters insist on lathering their bird between its skin and meat, being careful not to wholly sever the connective tissues while they do — but we've always been a more modest over-the-skin-only household.
After this buttery coating is applied, we rest it on top of a bed of mirepoix, liberally flood the pan with a bottle of good white wine and some stock, and pop it into the oven with our best wishes for a perfect outcome, while enlisting a rotating team of family members with basting duties.
The holiday meal centerpiece — like the American table on which it is served — can contain multitudes. The seldom eaten parts of the turkey, secretly thought to be too gross for polite company, are often old-world delicacies.
At holiday feasts all throughout my childhood, the neck of the turkey was the first item from the cooked bird to emerge from the kitchen. It was served for one man — my grandfather, the venerated patriarch of the family, whose tastes required this special preparation exclusively for him. At other households, it might be the gizzards, which I'm told (by braver feasters than I) are decadent and delicious when prepared as confit.
Part of the joy of the family feast is to watch these divergent pathways of intergenerational tastes simultaneously at work. Elders and immigrants who, when they were children, were fed tripe, liver, or, in coastal northern locales, pungent fish like anchovies or fried smelts can find their prestige treats served up special, owing to the kindness of the holiday season, as well as their progeny.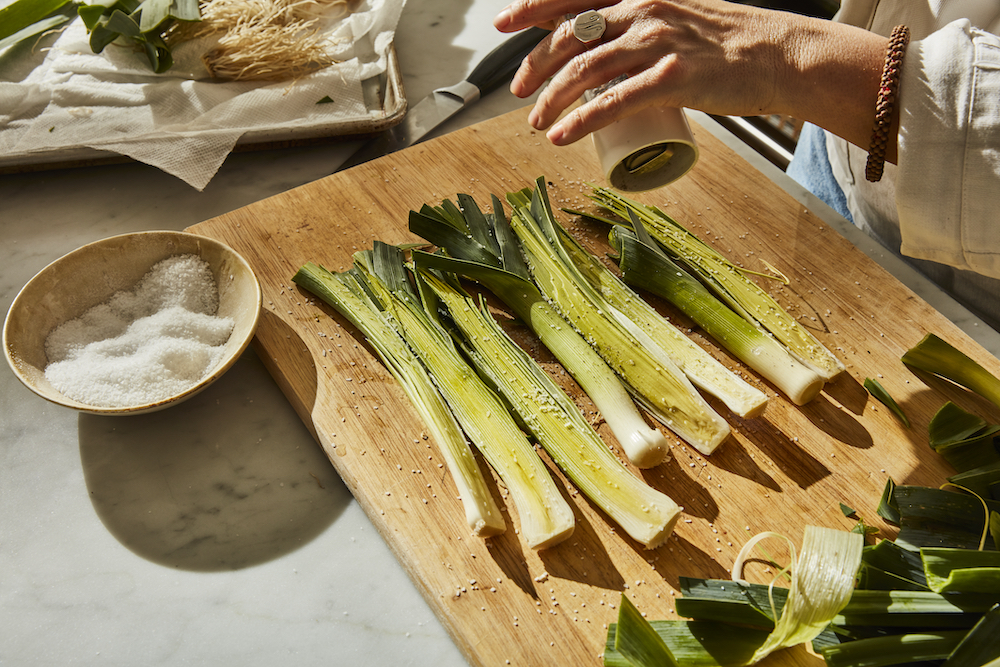 If it isn't a holiday without a bird at your table, you're not alone. In the American household around the holidays, odds are the centerpiece is roasted fowl: 46 million turkeys will be eaten in this country for Thanksgiving alone. But our country is vast and diverse, and so are our traditions.
More likely than not, if it isn't turkey, then it's ham. In the South, you'll find it glazed with mustard and brown sugar, garnished with cherries or pineapple, perhaps even studded with cloves. Americans in the South and across the nation make it a tradition to serve candied yams and black-eyed peas over the holidays; the legume is thought to represent good luck, and can be served along with pork and spicy jambalaya, or prepared with creamy rice gravy and greens as hoppin' John.
For many Americans, the holiday spread would not be complete without tamales as a key component of the feast, with beef, pork, or chicken surrounded by a layer of tender cornmeal and steamed in a corn husk, along with buñuelos, traditional Mexican fried yeast doughnuts laced with cinnamon and sugar, and sometimes flavored with sweet anise.
For others, the sight of piping hot latkes being cooled by a dollop of sour cream conveys the holiday table, while in many other households the holiday centerpiece might be a crown roast of lamb, fragrant with nutmeg, cardamom, allspice, garlic, and rosemary, served over savory rice with pine nuts.
At a Greek-American family table, you might find stuffed grape leaves, deep green pillows stuffed with rice, herbs, or sometimes minced meat, topped with a traditional delicious egg-lemon avgolemono sauce.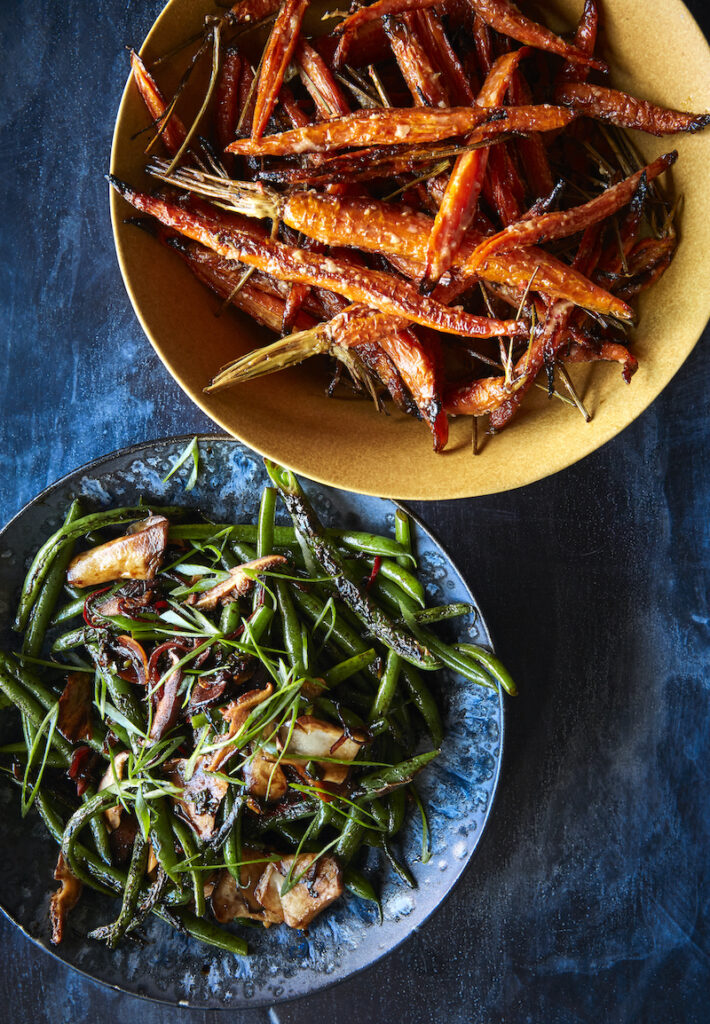 Or, for many households harboring connections (culinary or otherwise) to the British Isles, the feast's focal point might be a beef Wellington, that classic savory and luxurious dish combining tender fillet of beef with goose liver pâté or a rich duxelles of mushrooms, all of it engulfed in flaky pastry.
The holiday feast is not only an occasion to serve up the most delectable dishes, but also the ones that showcase the culinary traditions from among a panoply of American cultural heritages.
Arguably, however, what makes the feast worthy of its name is the eclectic array of side dishes that fill the table with color and provide a harmonious assortment of flavors. Think of the way roast vegetables showcase transformative texture — how the humble and stone like potato is elevated to the airy, velvety creaminess of a holiday mash. Or how the green leek, crunchy and verdant, becomes translucently layered on a savory leek tart, or lends invisible onion aromatics to a winter leek soup.
Consider, too, how Brussels sprouts spring upward from their cabbagey peasant lineage and become tender pockets of earthiness when they're halved, seared, and roasted with sage and pancetta. My favorite side dish, however, has always been potatoes Anna, which are really thinly sliced potatoes layered in a cast-iron skillet, brushed generously with a coating of butter atop each layer, crisped to golden brown, then baked. The result is a soft, biscuit-like dish you cut like a pie — a singular slice of heaven.
Stuffings, gravies, salsas, sauces, and cranberry compotes inspire a diversity of recipes as various as the personalities who cook them.
In the running narrative of a family's holiday traditions, these accoutrements can inspire not just philosophies, but entire family feuds: Does the ideal gravy incorporate flour, for a thicker and richer topping? Does a savory sage and sausage stuffing made with challah bread threaten to upstage the meat it stuffs? If a cranberry sauce features intact cranberries along with clove-laced chunks of orange and apple, is that more of a cranberry relish? Questions — and strongly held opinions — abound.
However, such matters of opinion and dispute are in fact literally baked into our American traditions. Pies, not cakes, frequent the holiday dessert table — a tradition started when early American colonists outlawed the celebration of Christmas.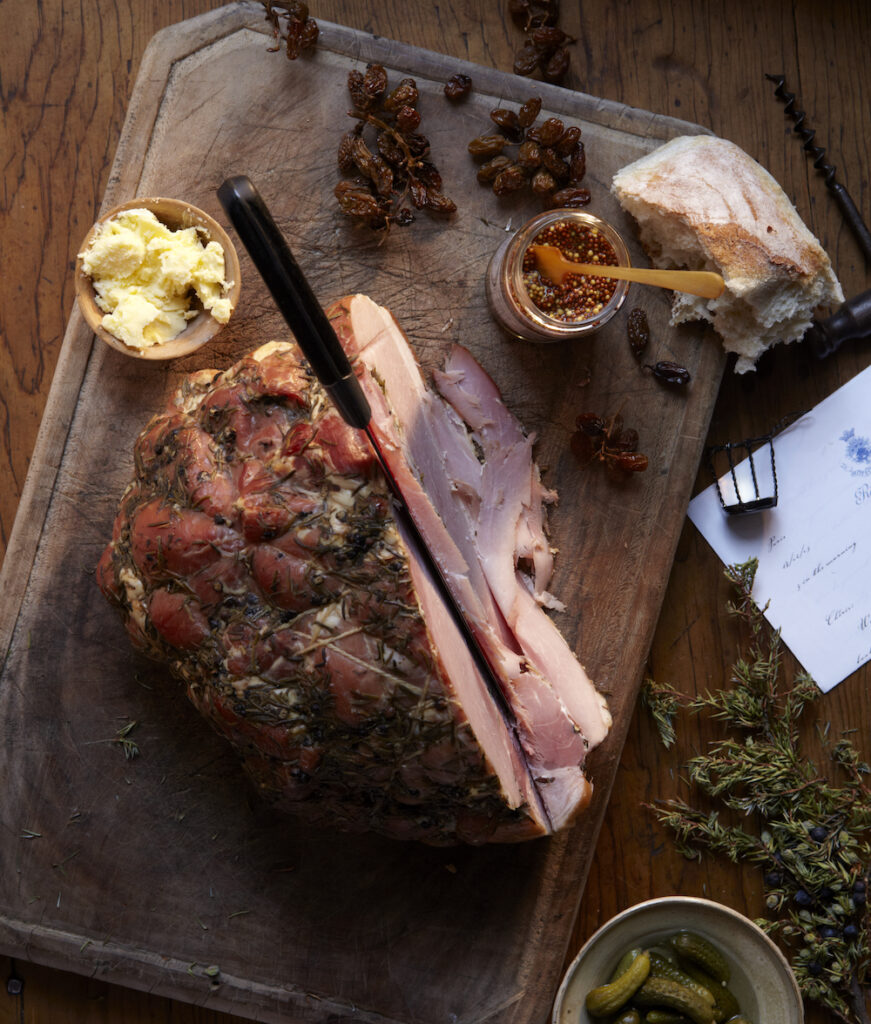 Instead, they imported the English tradition of savory pie making into the harvest festival, incorporating North American vegetables like squash, sweet potatoes, and the now ubiquitous pumpkin. While the generous dollop of lightly sweetened whipped cream is certainly a more modern advancement, the pumpkin or sweet potato pie dessert tradition is as American as, well, apple pie.
The magic of the holiday feast is in the past coming to greet us in the present. Preparing the holiday meal gives us a chance to connect with our traditions and to follow our family recipes. For as contentious or kept-secret as they may be, they are ours. We will carry them with us year over year, from one generation to the next, until questions like Is it a relish? or Do we brine our turkeys? or Is applesauce or sour cream a better latke partner? are no longer up for debate, but simply part of our family traditions: steadfast, delicious, and served at a table all our own.
And, as an added bonus, the holiday feast often generates enough leftovers to keep us fed and happy for days after the big meal — which can inspire its own set of traditions. Here's one our family has recently taken up: The New Year's Eve feast, which might feature smoked or poached salmon or a holiday roast, baked potatoes, or fresh-from-the-oven rolls, can find new life the morning after.
As your hungry (and hungover) guests rouse from all corners of your home, greet them with leftovers transformed: last night's salmon in their omelets and potatoes re-crisped into a salty breakfast hash, all served alongside a day-old roll, buttered and toasted on a griddle. It's as fine a way as any to begin the new year, and usher in another year of new traditions yet to be discovered.