Margaret Thatcher was hardly one to take a knee. As Britain's redoubtable prime minister from 1979 until 1990, she oversaw her country's transition from recession to boom; broke the trade unions; waged and won the Empire's last colonial war; and thoroughly earned the nickname bestowed upon her by friend and foe alike: The Iron Lady.
But as leader of the Conservative Party, she was also a fierce champion of the establishment. So in November 1989, when the Prince and Princess of Wales came for dinner at 10 Downing Street, the prime minister's official London residence, she sank into a deep and practiced curtsy.
The image is telling: Thatcher, 64, at the height of her power (the Berlin Wall had fallen just 11 days before, for which she and her transatlantic partner, President Ronald Reagan, were not shy in taking credit) paying court to the 28-year-old Princess Diana, insouciantly dressed for a night on the town in a one-shouldered red-and-black Catherine Walker evening gown.
It's a literal snapshot of an unprecedented moment of female political and cultural power in Britain, when women in supersize shoulder pads were breaking glass ceilings across the City and Fleet Street (as the financial and media districts are known), and equal pay was finally being recognized by the courts.
As a symbol of the times, the picture is — to quote a hit by the British pop artist Robert Palmer, which in 1989 was impossible to avoid — simply irresistible.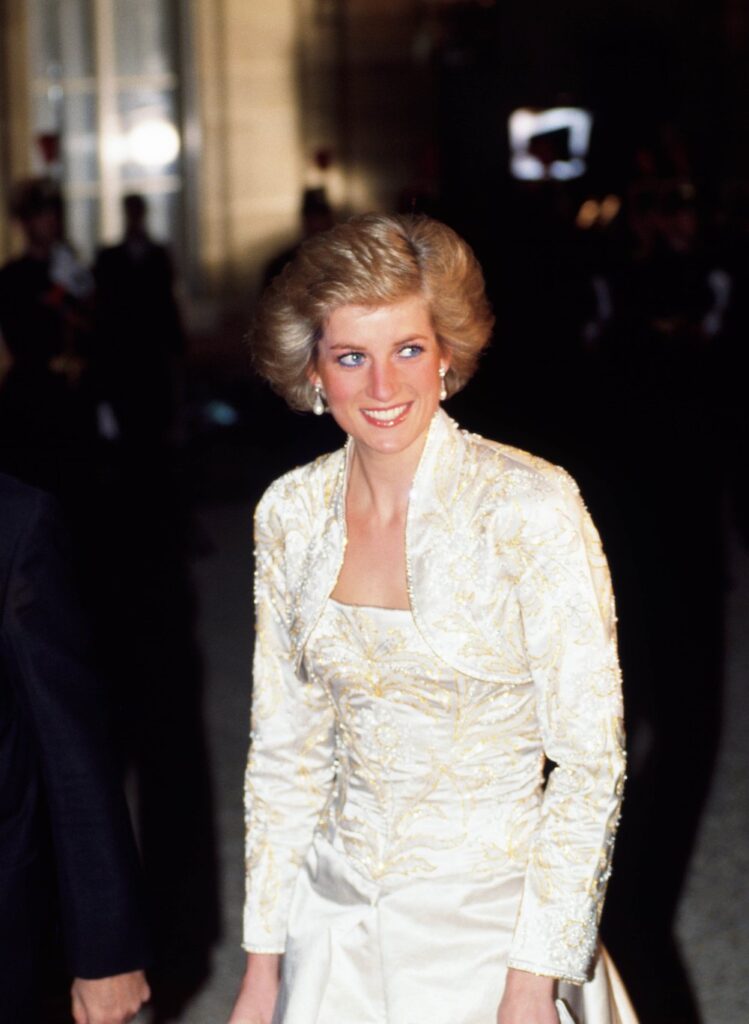 The Princess and the Prime Minister are being reunited again in the fourth season of The Crown, Netflix's hugely popular series about the reign of Queen Elizabeth II. Gillian Anderson, the American actress who has long made London her home, plays Thatcher; relative newcomer Emma Corrin portrays Diana.
Revisiting these giants of 20th-century Britain has provoked a tsunami of interest, and it almost beggars belief than not one but two supporting characters could upstage Her Majesty (played once again by the formidable Academy Award winner Olivia Colman) in her own show.
"Diana was extremely beautiful, grand in her own right and married into the ultimate grandness. But her overpowering magnetism came from her combination of insecurity, formed by a broken-home upbringing, and her wild outspoken attacks on the establishment she was born into," Harry Mount, a veteran British journalist who now edits The Oldie, tells Avenue.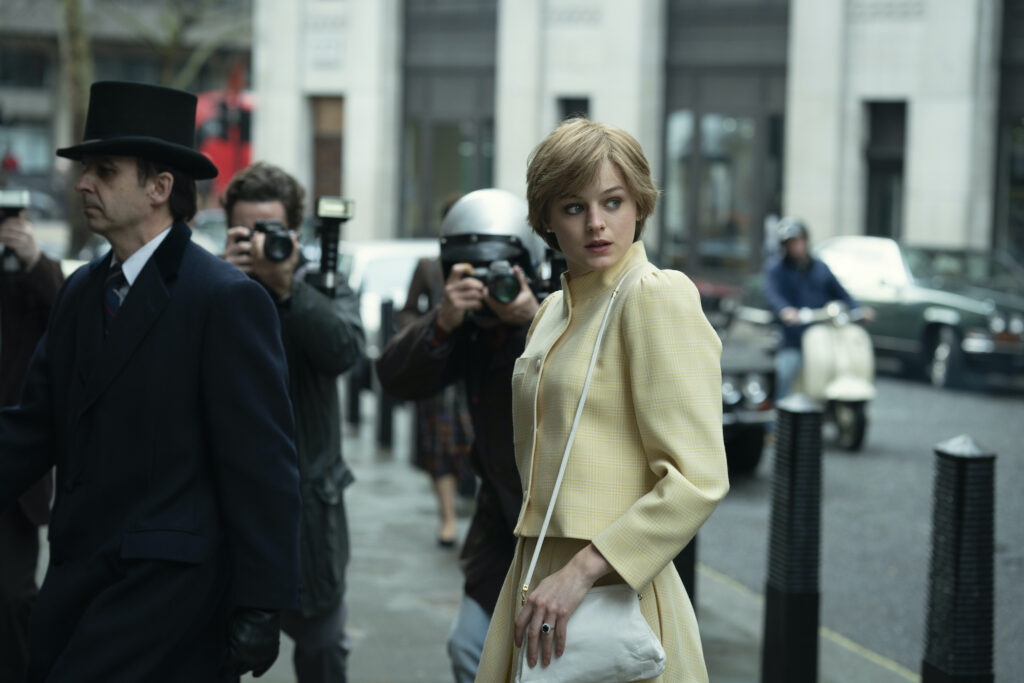 "Maggie was different: born into a humble background and rising to the very top through intelligence, ambition and an extraordinary ability."
Simon Schama, writing in The New Yorker just after Diana's tragic death in 1997, depicted the two women almost as diametrically opposed forces from myth.
"Attempting to understand Princess Diana's appeal without taking Thatcher into account is like assuming that Glinda ruled the Land of Oz uncontested," he wrote. "When Maggie barked, the country stood at attention; when Di smiled, the same country melted in adoration."
Mount puts it in simpler terms.
"Diana was the born insider who wanted to become an outsider. Maggie was born an outsider and became an insider," he says. "They were both huge box office."
Driving the media fascination, of course, was the fact that Diana's life proved to be a practically limitless wellspring of gossip. Both she and Charles had affairs that leaked into the press; the divorce provided its own spectacle; then she had a fashion makeover and embarked on dating adventures with thrillingly caddish men.
"Diana had one hell of a love life once she left Charles," says Drusilla Beyfus, the author and a former British Vogue features editor who met both women. "She needed it as she'd had rather a sex-less life for a while."
Ironically, for all their influence, neither woman would have described herself as a feminist. Beyfus recalls, during an interview for Vogue, asking Britain's first female prime minister: "How do you manage to combine a political career with a husband and children?"
Thatcher replied: "It takes a supportive husband who believes you have a real contribution to make…[ And also] Parliament and my constituency were both near my London home. I really don't think I would have been able to leave my children when they were small had my work taken place far away."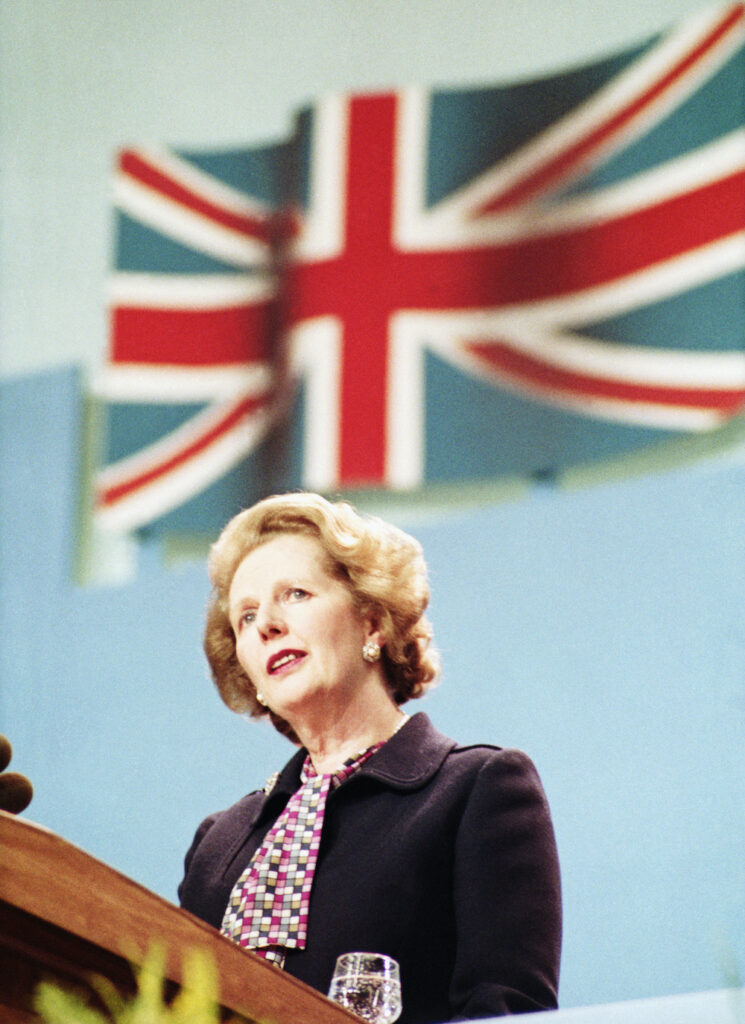 Such an exchange would not be possible in our current world, warmed as it is by the flames of social media.
As for the Princess and the Prime Minister, their worlds changed quickly after that picture outside Downing Street. Thatcher, having won three general elections, would be ousted by her own party almost exactly a year later — and photographed leaving Number 10 in tears.
Diana separated from Charles in 1992, and gave a bombshell interview in 1995 ("there were three in this marriage, so it was a bit crowded," she told the BBC), which wrenched public support firmly away from the royal family and toward the runaway princess. They divorced in 1996, and only a year later she died in a car wreck in a Paris tunnel beside Dodi Fayed, her Egyptian boyfriend.
Diana, at 36, became the beneficiary of "Operation Tay Bridge" — the code name for the long-planned state funeral of the Queen Mother (who would not need it herself until 2002, when she died at 101).
Those arrangements were used just one more time — in 2013, when Margaret Thatcher died of a stroke at the age of 87. Her biographer and former party colleague, Jonathan Aitken, reported her family paid £100,000 to the royal courtier in charge of the plan, which included "coordination with the dean of St. Paul's Cathedral, the Department of Defense, and the Metropolitan Police." It was, he said, "a state funeral all but in name."
But in the world of The Crown, it is 1977, when Prince Charles (who was dating her older sister at the time) first met the 16-year-old Diana Spencer.
That year, Mrs. T. was two years into her stint as Leader of the Opposition (a first for a woman) and two away from attaining the premiership. As P.M., she would be in the front row of St. Paul's Cathedral, wearing a smart blue suit and pillbox hat, in July 1981, when Diana swept down the aisle, on the way to marry her prince.
And if you don't remember that dress — well, you'll have to watch The Crown.
Season four of The Crown premieres on Netflix on November 15.