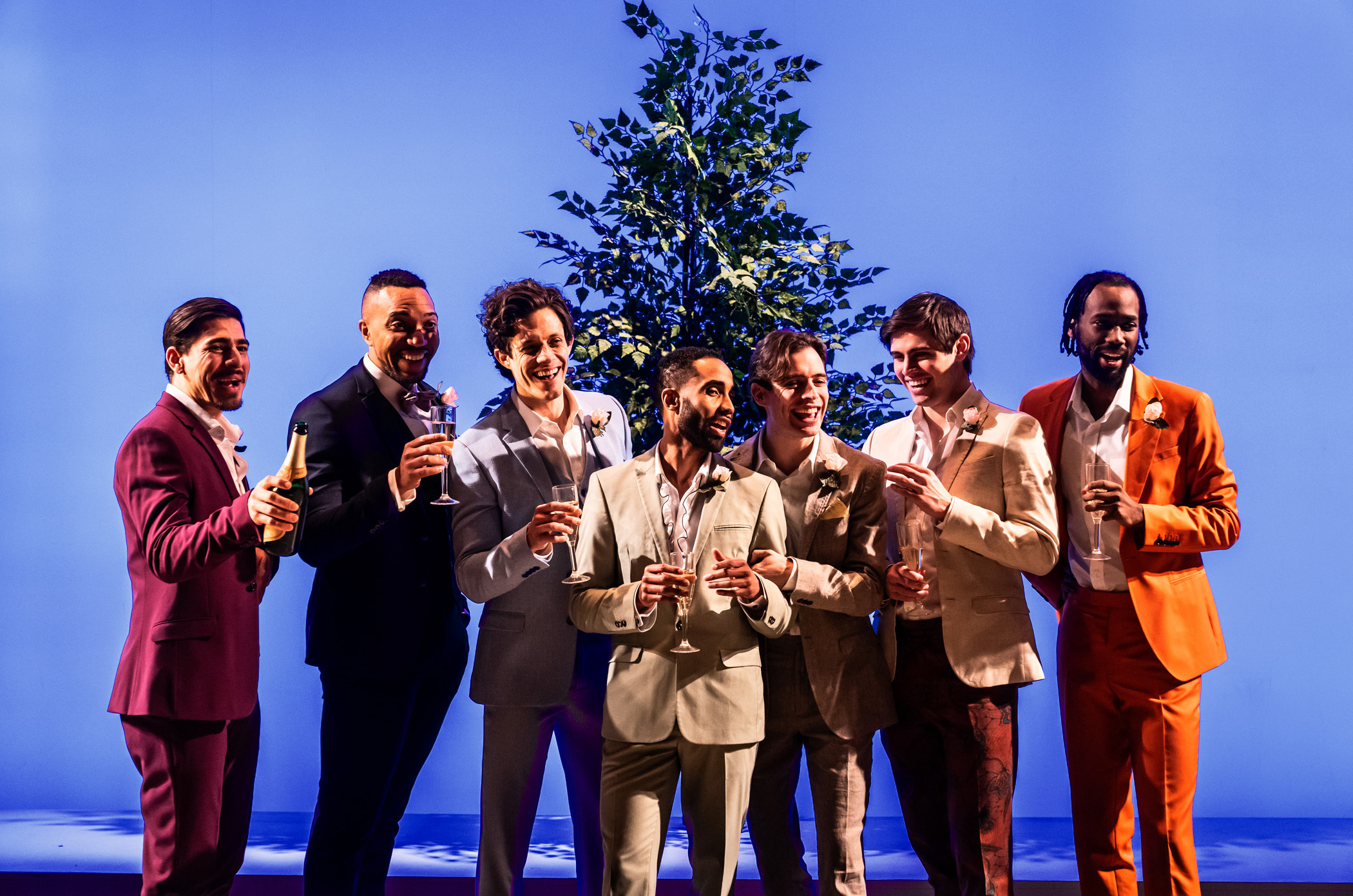 Word is out that The Inheritance, the theatrical epic about a group of gay friends facing the aftermath of AIDS, is closing almost three months early.
When Avenue spoke to the playwright Matthew Lopez back in November, the seven-hour, two-part play had just arrived from London garlanded with the Oliviers, where it had beat out formidable competitor The Lehman Trilogy for best director (Stephen Daldry), best actor (Kyle Soller), best lighting design (Jon Clark), and best new play (Lopez).
Of the play's transfer to Broadway at that time, Lopez said it "feels like a homecoming," surmising that its effect on audiences would be even more powerful than in London. "I have friends who've seen Part One, and they can't even go back and see Part Two. I'll get a text saying, 'I'll call you tomorrow, I can't really talk.'"
But ironically, given its setting, New York critics were divided, and initial box-office takes were so disappointing that rumors circulated that it would fail to recoup its $9.1 million production costs. Additionally, audiences fell into two camps: either they loved, or loathed, Lopez's story of the legacy of AIDS, a narrative filtered through the lens of E.M. Forster's Edwardian novel Howards End, with its themes of love, morality, money, and liberal humanism.
In a recent article for The New York Times, the 43-year-old Lopez, who lives in Brooklyn with his husband, explained his intention in writing the play. "The Inheritance was not my attempt at a grand summation of the past quarter century of queer history. What I was attempting was an examination of class, economic inequality, and poverty within the gay community—issues I have rarely seen depicted in theater. I have painted on a broad canvas. It is simply not the canvas others might have chosen." Within the polarized New York audience, Avenue editors are firmly in the appreciative camp, and will be among those snapping up the last remaining tickets to see the play before it decamps.
The Inheritance is at the Ethel Barrymore Theatre, 243 West 47th Street until March 15th. Get tickets here.