It had been a whirlwind year for Tomashi Jackson, coming off the 2019 Whitney Biennial with a six-week ARCAthens residency, followed by a solo show at Night Gallery in Los Angeles, followed by commitments to produce a grounds-encompassing show at the Parrish Art Museum, when the pandemic hit.
"Fortunately, I'm feeling over the moon with gratitude right now, with all of the generous artistic and intellectual support I have received during this crazy time," the artist tells Avenue, speaking from her studio in Cambridge, Massachusetts. There, she has been wrapping up her presentation at the Parrish Art Museum — postponed from 2020 — as well as preparing for a fall exhibition at the Radcliffe Institute for Advanced Study, where she is a fellow.
Her multilayered narratives tackle the fraught subjects of race and identity — the relationship between political systems and cultural conceptions of personhood — and how the past continues to impact the present, with contemporary policies heavily influenced by the backlash to "great society" policies. A case in point, she says, is Brown v. Board of Education and how its legacy of resource deprivation persists at the intersection of tech policy and civil rights. If anything, the pandemic brought into stark relief the disparities between the haves and the have-nots when it comes access to education and the necessary tools for remote learning.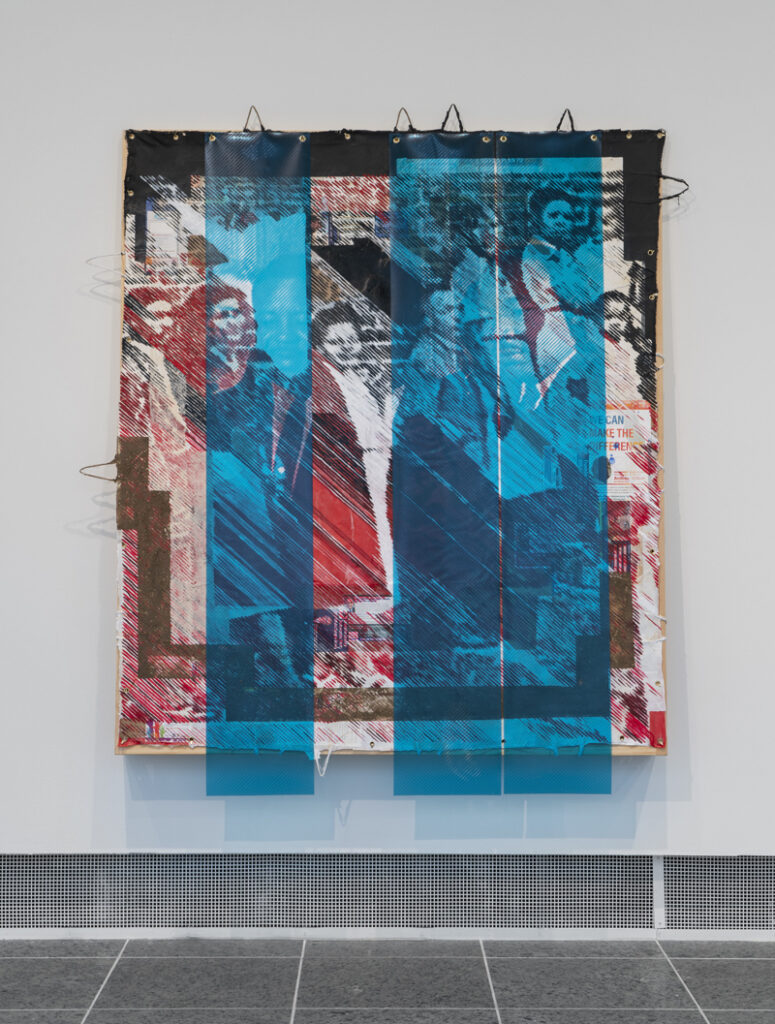 Yet, for the Houston-born artist, who lives and works in Cambridge and New York City, her visually stunning work is anything but one-sided; her compositions exploring all facets of the deeply complex stories they tell.
For the PAM project, Jackson has developed a new body of work based on deep archival research that includes large-scale paintings, site-specific drawings, and an outdoor sound installation. Its collective focus: the historic and contemporary lived experiences of Indigenous, Black, and Latinx families on Long Island's East End, and how issues of housing, transportation, livelihood, migration, and agriculture have linked them.
Tomashi Jackson: The Land Claim is presented as part of the museum's Platform series, which, according to exhibition organizer Corinne Erni, offers "an annual invitation to an artist to consider the entire museum as a site for works that transcend disciplinary boundaries, encouraging new ways to experience art, architecture, landscape, and community."
Tomashi Jackson: The Land Claim is on view at Parrish Art Museum (279 Montauk Highway, Water Mill) until November 7, 2021. Jackson is represented in New York by the Tilton Gallery