Giselle "Gigi" Getty has such smooth, Nordic-goddess looks that even her fans — and there are many of them — compare her to a Barbie doll. When visiting New York, the Los Angeleno is a fixture at Fashion Week and its related parties, as well as voguish restaurants like La Mercerie in SoHo. Paparazzi stalk her outside the trendy hotels she favors, such as the Bowery Hotel and Dream Downtown.
But even though the soigné, Montreal-born personality has an instantly recognizable surname — she is married to the fashion designer Natalia "Nats" Getty, of the noted oil family — she is even better known by a sobriquet. As the YouTube sensation "Gigi Gorgeous," Getty has just shy of three million subscribers (plus more than another two million followers on Instagram), who leave thousands of comments on each one of her fashion and beauty videos.
"The Wedding|Gigi and Nats Getty" — posted last July, following their ceremony at Miramar Beach in Montecito, California — received almost four million views. And the videos addressing Getty's journey as a transgender woman routinely receive more than a million views each.
"My YouTube channel was literally the most organic way I could have ever come onto the online scene," she tells Avenue. "I've always been cheeky, and I've always been honest. Never once have I shied away from sharing my life, and that's how I've been able to build genuine connections."
Getty is at the forefront of a new trans visibility, which is increasing in every part of society, including the very top. Alongside her are women like Jennifer Pritzker, 69, who is regarded as the first trans billionaire, and Sophia Hutchins, 24, a beauty start-up founder who divides her time between Malibu and New York City.
Their prominence is also shining a light on the historical role of trans women in high society, including Anne Lister (subject of the recent HBO series Gentleman Jack) in the 19th century, and April Ashley, 84, who married into the British aristocracy in 1963.
But Gigi met her wife the modern way, as a result of her online fame. After discovering her social media channels, her future brother-in-law, August Getty — son of Ariadne Getty and great-grandson of J. Paul Getty — made her the muse of his fashion line, August Getty Atelier.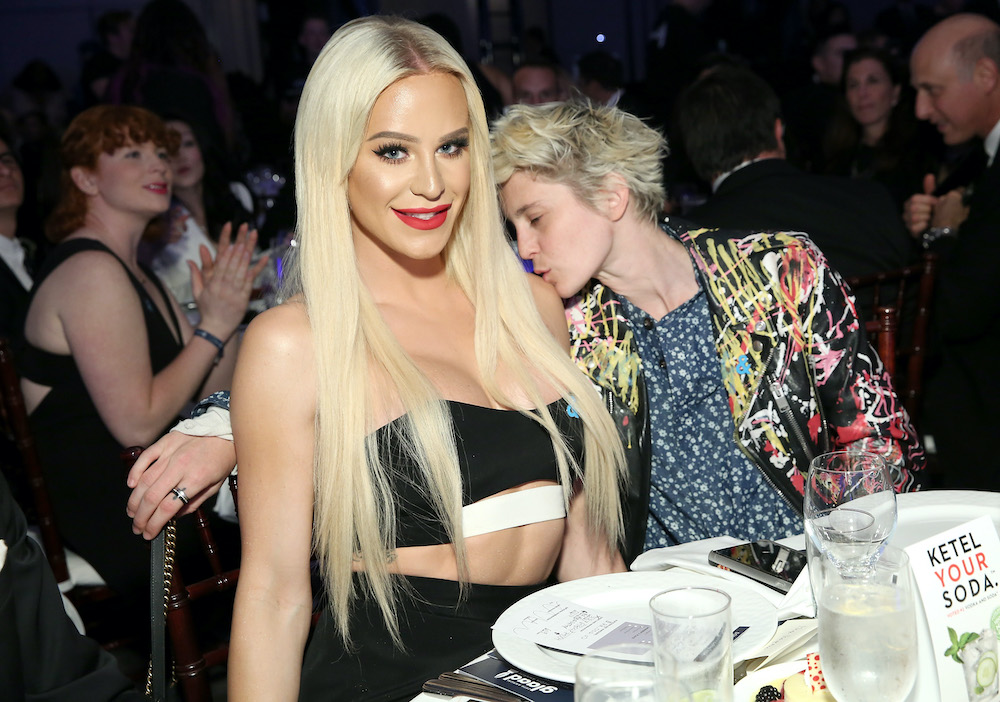 In 2016, he asked both Gigi and Nats to model in his runway show at Paris Fashion Week. The two women began spending days and nights together in the City of Love — and the world's romantic capital lived up to its reputation.
"Entering such a powerful family that has such a profound legacy, it's intimidating," says Getty. "When I got engaged, I really wanted to consistently make the Getty family proud. I wanted to represent the family well, and they know that."
In her private moments, does she see herself as Giselle Getty, or Gigi Gorgeous?
"I would say that I'm 100 percent both of those people," she says. "I've matured a lot, and legally, on paper, I'm now Gigi Getty, and I'm honored to represent that legacy. But I also wake up every day as Gigi Gorgeous, the girl from Canada who started out playing with makeup in her room."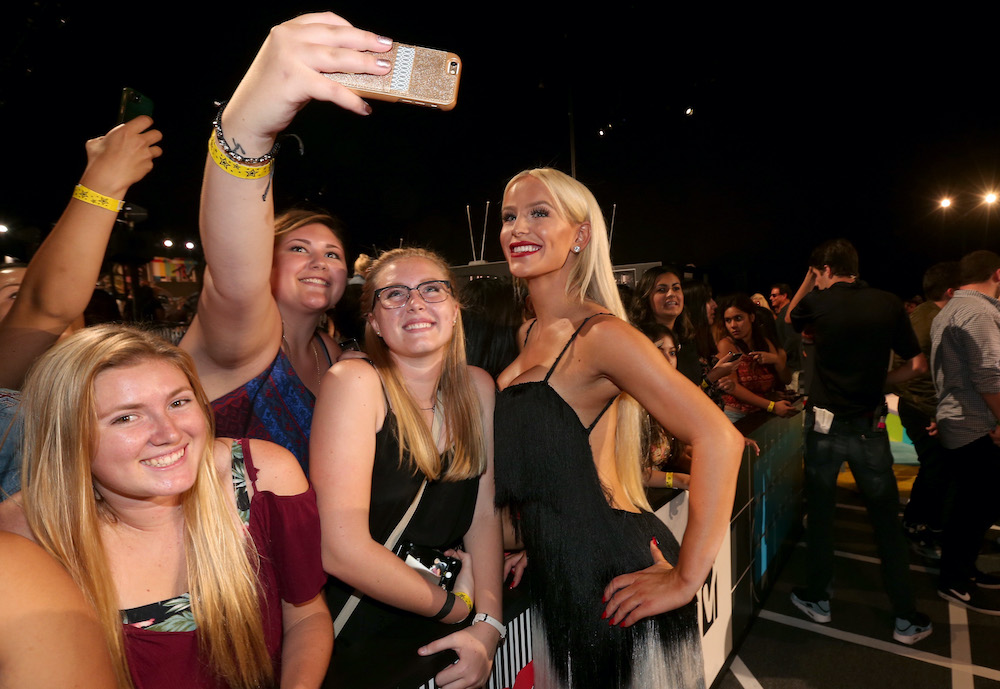 Outsiders might be familiar with the Gettys only by their legend (and they weren't particularly pleased with the clan's portrayal in All the Money in the World, a 2017 film that dramatized the kidnapping and ransom of John Paul Getty III in Italy in 1973.) But within their own circle, these days the family is better known for its LGBTQ advocacy.
Ariadne Getty has close ties to organizations, including the Los Angeles LGBT Center and GLAAD, formerly known as the Gay & Lesbian Alliance Against Defamation. She joined the latter's board in 2016, and two years later traveled with Gigi to the World Economic Forum in Davos, where she announced a gift of $15 million.
"The Getty family is tirelessly working toward equality," says Getty. "Day in, day out, Ariadne never stops. She's a powerhouse."
Although Getty may currently be the most publicized trans member of a prominent family, gender nonconformity has existed throughout history, at all levels of society.
Sixties icon April Ashley was a cabaret star, baroness-in-waiting (for her father-in-law to die), and a famous model of her time. But behind her high cheekbones was a well-kept secret.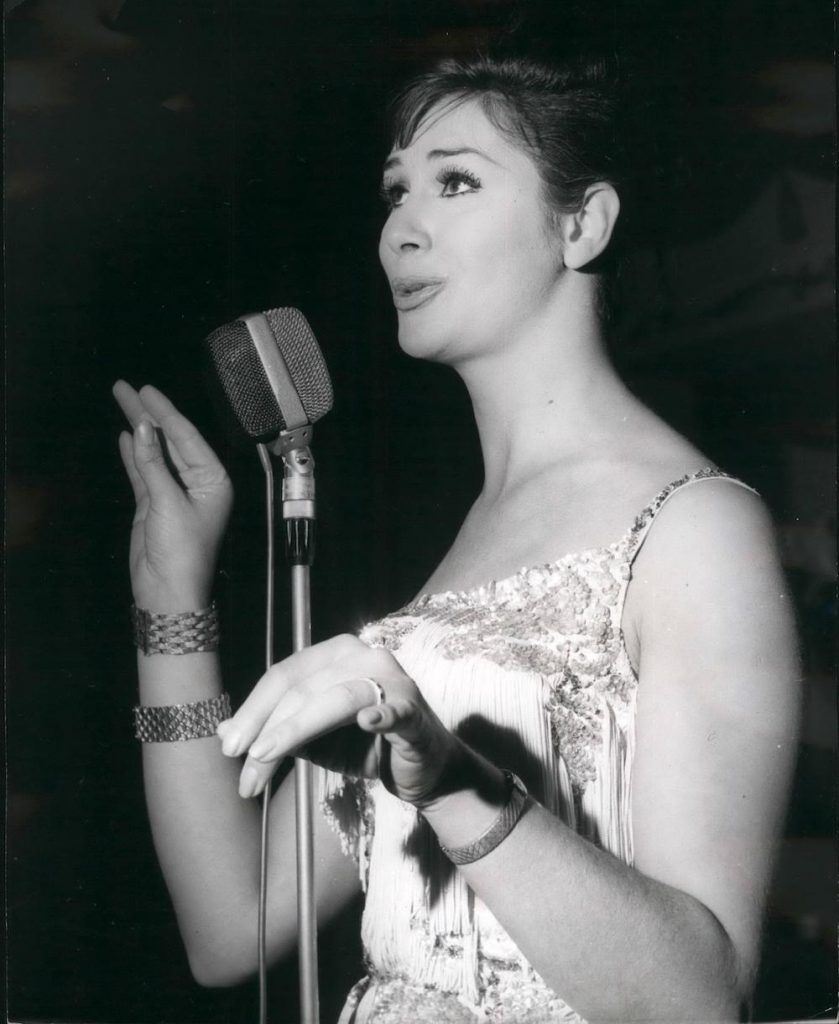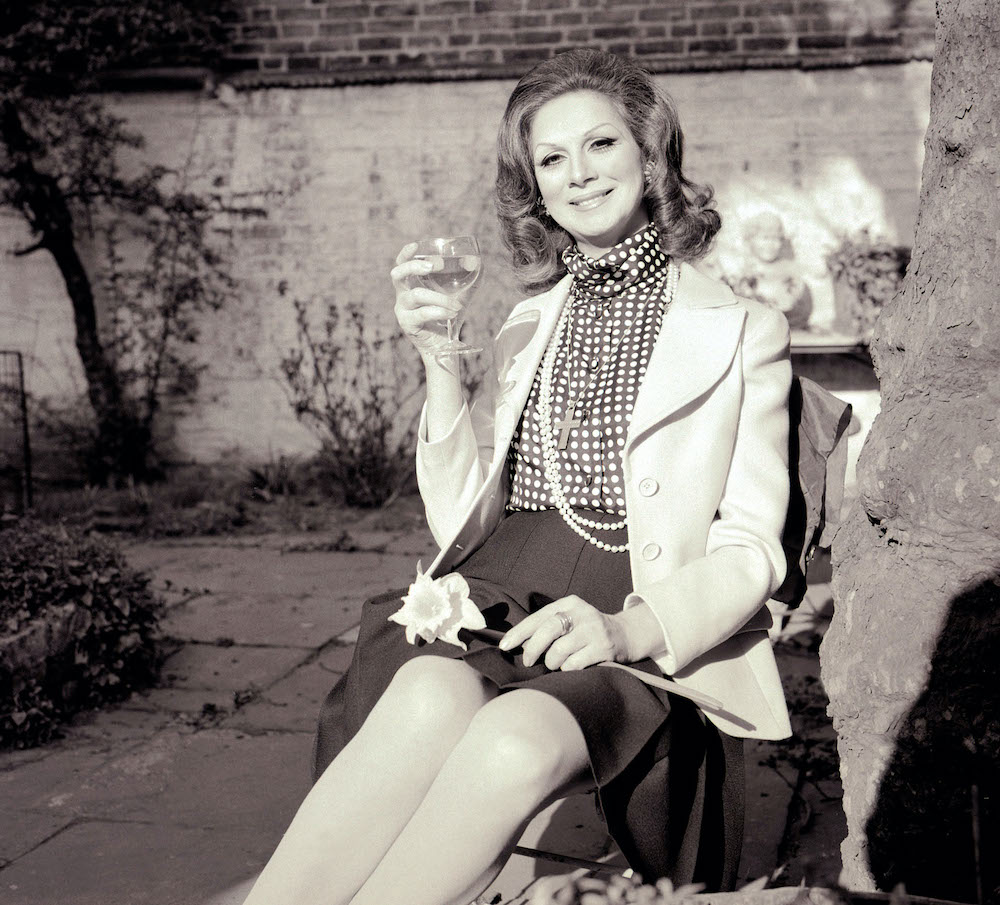 A onetime merchant navy seaman, at the age of 25 she traveled to Morocco to become one of the first trans people to undergo sex-reassignment surgery. After her operation, Ashley began to model while living "stealth," meaning she concealed her trans identity. She even scored a role as a background beauty in The Road to Hong Kong, a popular 1962 film starring Bing Crosby and Bob Hope.
But when Ashley's trans identity was shared without her consent, her social status and livelihood were yanked away in an instant.
"I was a celebrity freak," Ashley told Britain's Independent newspaper. "I couldn't even get a job as a shopgirl."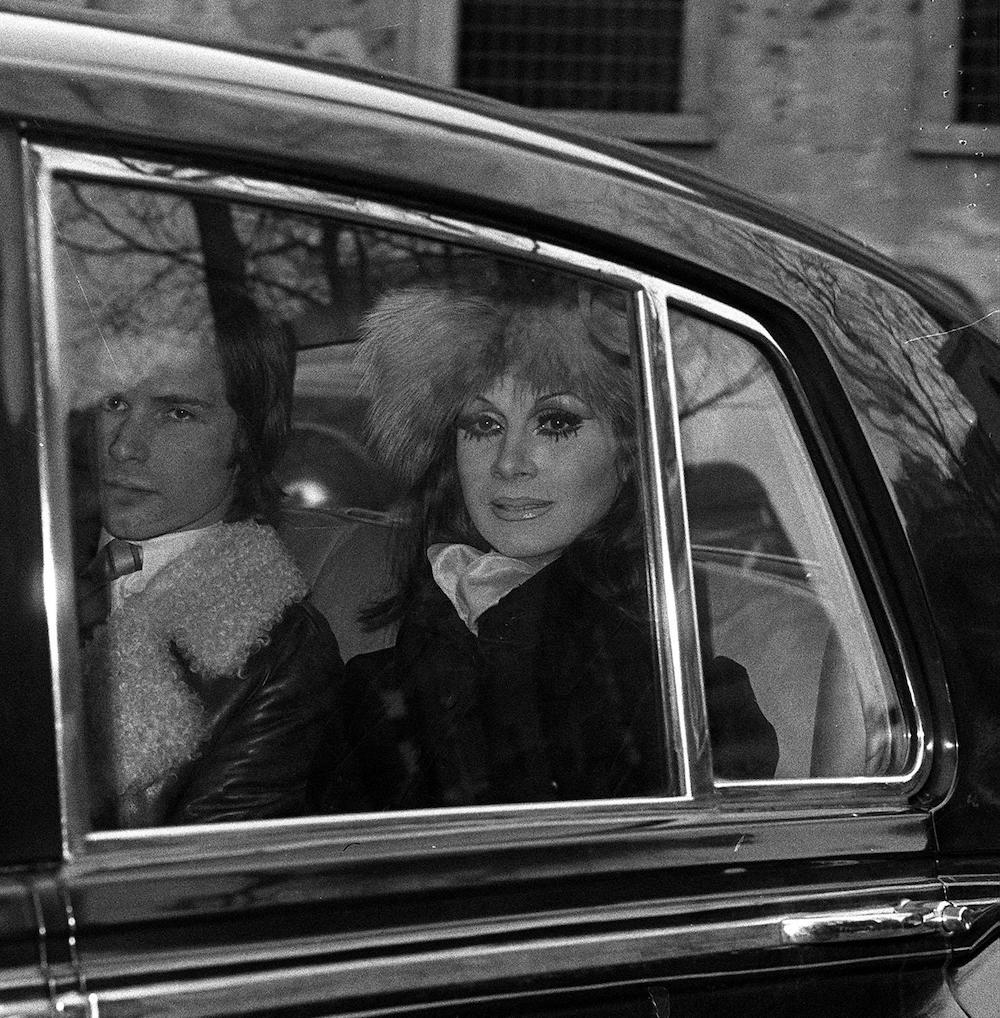 After being outed as a transgender woman, Ashley's romantic life became tabloid fodder, with her affairs regularly splashed across the headlines.
In 1963, she married a young British aristocrat named Arthur Corbett, who would become the 3rd Baron Rowallan. When they divorced in 1970, however, the courts ruled that Ashley was legally a man, invalidating the marriage.
Her case was widely cited when Britain finally revised the law in 2004, and Ashley was made a Member of the British Empire by Prince Charles during a ceremony at Buckingham Palace, in honor of her work as a trans rights pioneer.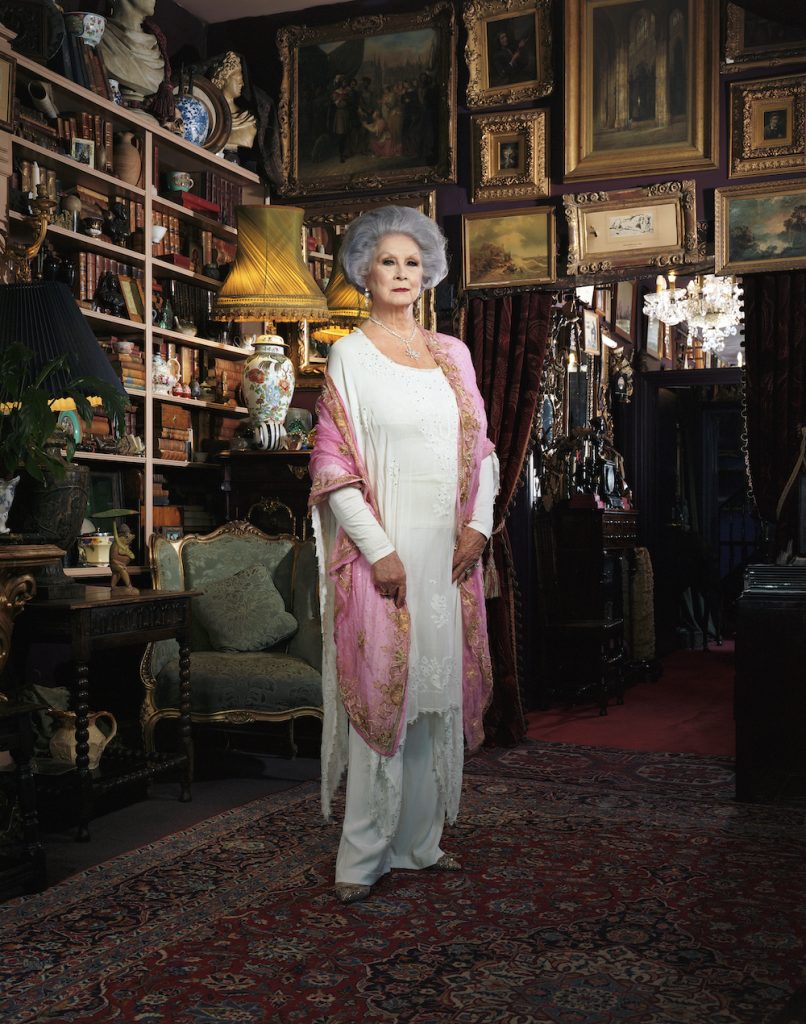 Even earlier than Ashley was Anne Lister, one of the nineteenth century's most fascinating characters. She is remembered as a businesswoman, mountaineer, world traveler, and a champion of science.
But it's her romantic life and androgynous appearance that has most fascinated historians, for whom she thoughtfully left a 26-volume diary. Lister has frequently been described as the "first modern lesbian," although many trans activists also claim her as a forebear. Because of her masculine, gender-bending manner and clothing, Lister was nicknamed "Gentleman Jack," which HBO took as the title of its series based on her diaries.
Being openly transgender has historically carried a financial and social cost, which is why the growing number of successful role models are so important. Jennifer Pritzker, for example, one of the 11 heirs in the Chicago-based Pritzker clan, is known as the world's first transgender billionaire.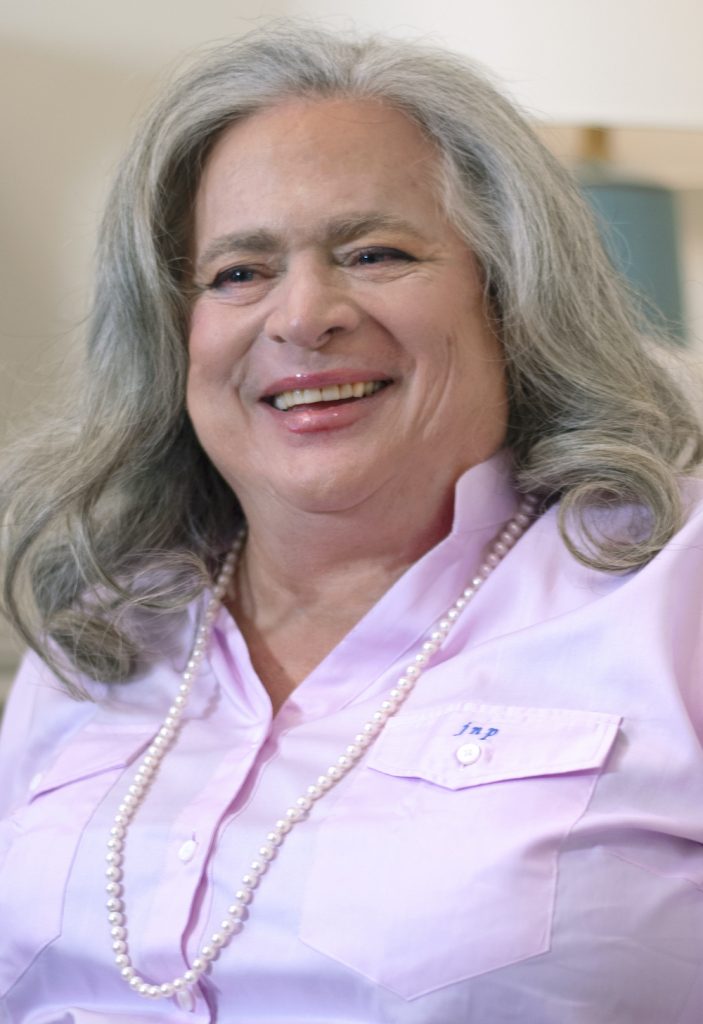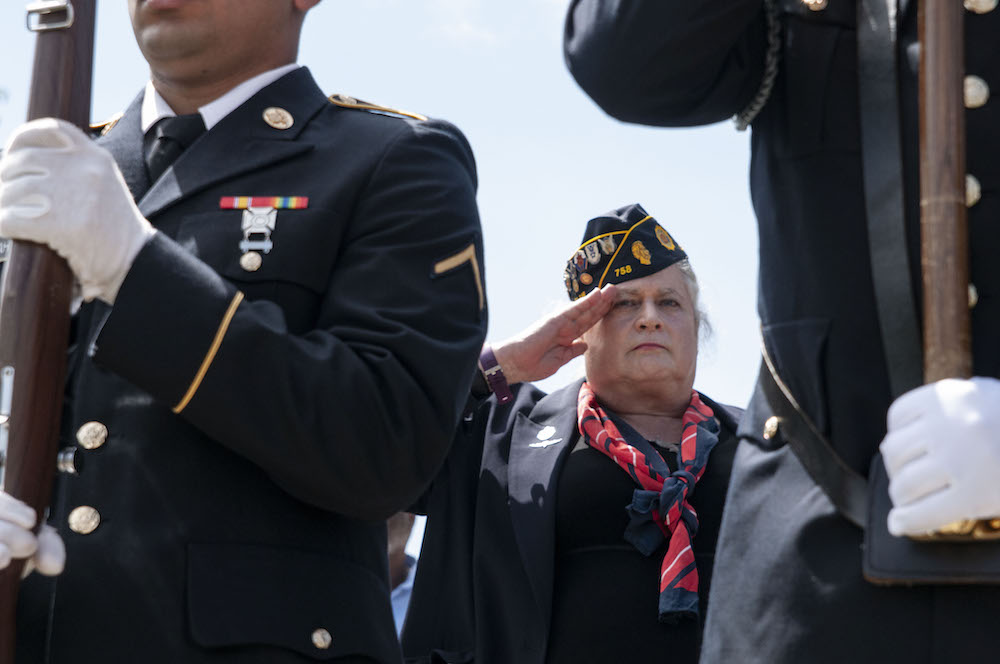 Pritzker inherited stakes in the family's Hyatt Hotels chain as well as industrial firms run by her late father and uncles. In 2013, the retired Army lieutenant colonel announced that she would transition to living as a woman. She is also the founder and CEO of private wealth management firm Tawani Enterprises.
Sophia Hutchins, the young manager of Caitlyn Jenner, has also found success in business. Her tech and beauty start-up, Lumasol, raised $3 million from investors, including Peter Thiel's Founders Fund and Greycroft Ventures in New York.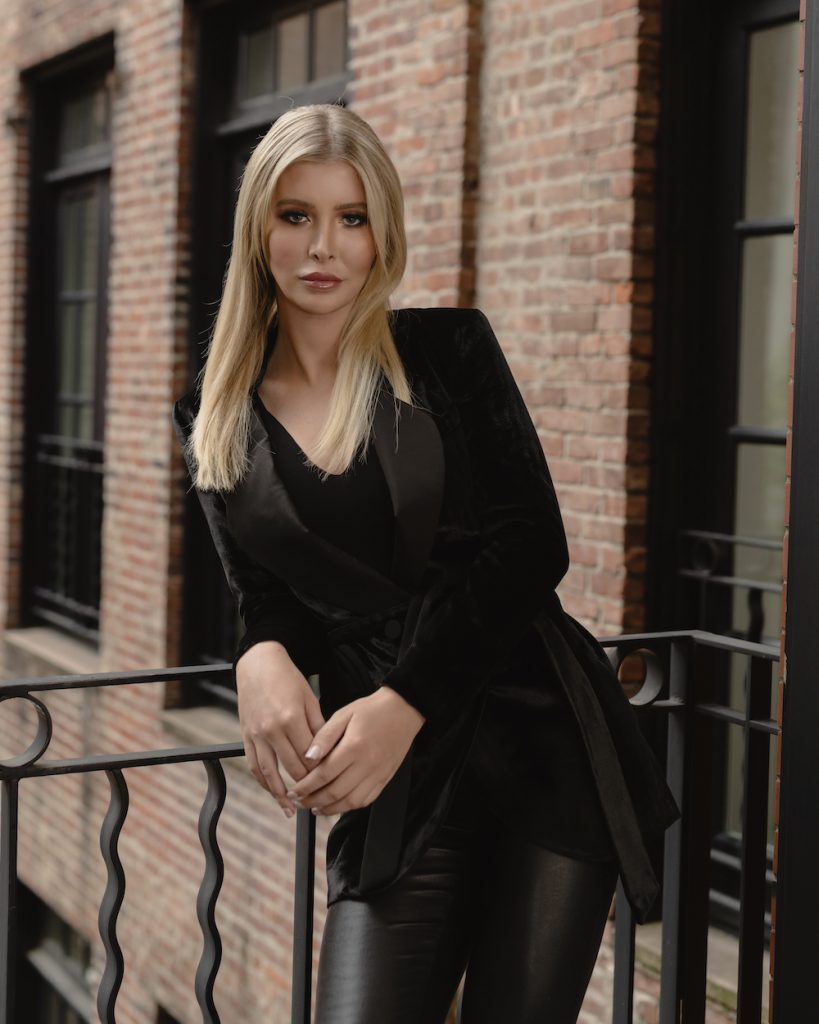 Ashley, Pritzker, Hutchins, and Getty are among those reinventing what it means to be trans in business and society. Each has found success in areas previously closed to openly trans women — and done so on their own terms.
"Being trans comes with struggles no matter what part of society you're in," says Getty. "Even being part of the Getty family, you're scrutinized because of your past and your gender identity. But it's so worth it to be authentically who you are."