It was the town social sweep at The Whitney Museum's annual Art Party. After a two year hiatus, the lobby of the museum was once again a disco wonderland with Questlove and the Muses spinning music for a packed room that included co-chairs Karen Elson, Rebecca Hall, Morgan Spector, Ashley Graham, artist Rachel Rossin, and Steven Beltrani.
The invite called for attire inspired by "your zodiac sign." As such, photographer Sophie Elgort, an Aquarius, wore Laurence & Chico. "I thought it was Aquarius-like because of the green and blue color throughout," she told Avenue. "It reminded me of water, and also the creativity and unpredictability that is sometimes attributed to an Aquarius."
Beltrani, also an Aquarius, sported a grey Thom Browne suit. "Aquarians often strike others as unique individuals," he explained. "Thom Browne exudes just that with a fabulous and technical flare."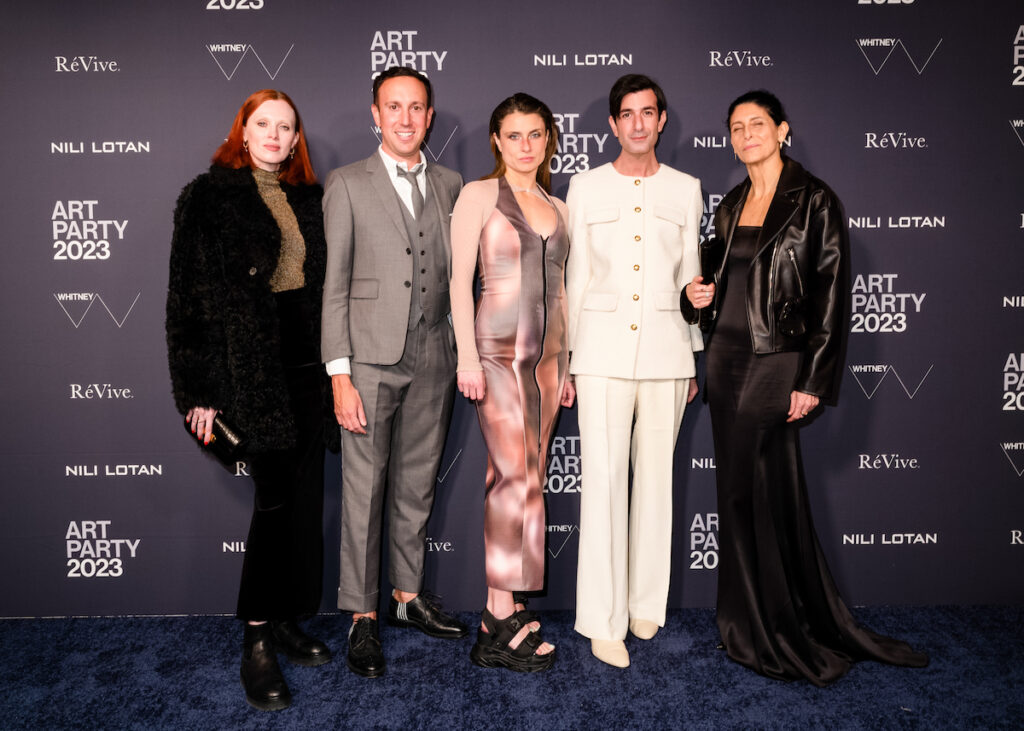 Aquarius seemed to be the sign of the night. Sydney Saddick (also born under the constellation), wore a metallic Versace Jeans Couture dress with earrings she designed with Dauplaise. 
"Questlove is just major," gushed Saddick as she busted moves with fiancé Nick Adams. "I typically don't dance at these types of events but he has me dancing all night to the point my feet hurt — and that's saying a lot for someone who only wears heels."
Designer Nilii Lotion, a sponsor of the event, dressed co-chair Edward Barsamian in all winter-white Chanel-esque look. "My jacket is called 'The Gabrielle' after Chanel, he explained. "And like Coco, I'm a Leo."
Candace Bushnell wore a green feathered dress by PatBo, a nod to her fire sign of Sagittarius. "Known for being outgoing and playful," the writer noted.
Dancing and fashion aside, guests really got their kicks while checking out "Edward Hopper's New York" — the museum's major retrospective of the artists work. The Whitney's oversized elevator was even fitted with a bar so those attending could party on the way to the gallery floors.
See more looks from the night, below: