Coco Chanel never visited China, but over her lifetime the designer was enamored with chinoiserie motifs, filling her archetypal Parisian living quarters, French Riviera villa La Pausa, and hotel stays at the Ritz with ornate, coromandel folding screens and expensive East Asian fabrics. It was a fascination shared by her most famous successor Karl Lagerfeld, and in his 36-year grandiose tenure at the French fashion house — as well as at others, like Fendi, for whom he staged a fashion show on top of the Great Wall in 2007 — he often brought the two cultures together, combining the lavishness of couture with the delicate beauty of Chinese artisanship.
Now the memory of the late designer, who is celebrated at this year's Costume Institute exhibition at the Met in New York, lives on forever at an eponymous hotel in Macau. Just opened in the city's Grand Lisboa Palace Resort, the Karl Lagerfeld is the first and only luxury stay envisioned by the creative director, whose design team brought the property to life after his death in 2019.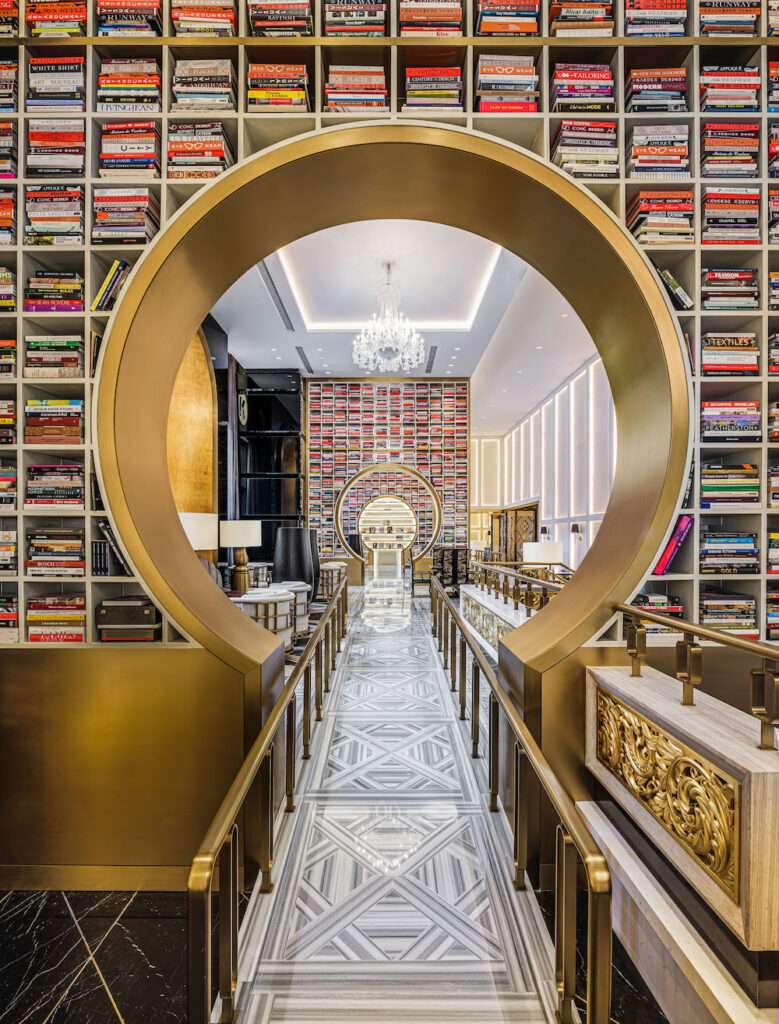 Each of the 271 rooms and suites fuse influences of classic Chinese design and contemporary Western aesthetics in unsurprisingly extravagant ways: from custom headboards inspired by Chinese coins representing good fortune to handmade porcelain vases from Jingdezhen and circular room dividers that recall Chinese moon gates. Works by Dutch artist Marcel Wanders, French sculptor Jean-Michel Othoniel, and Florentine lighting designer Terzani count some of Lagerfeld's many specific commissions, but perhaps the most special was the creation of the hotel's library. Featuring over 4,000 hand-chosen titles, the book lounge is a physical space to meditate on the designer, who kept a vast collection of around 300,000 books himself and once claimed, "My paradise is a library." Now, with the Karl Lagerfeld, he's created a paradise for us all.