Social Southampton feted its new Southampton African American Museum on Thursday at the first SAAM Summer Benefit. Strikingly adapted by local architect Siamak Samii from the original 1940s structure built by Black entrepreneur Emanuel Seymore, the museum on North Sea Road is now a signal East End destination for preserving and promoting the area's 400 years of Black history.
Aisha Christian and Jean Shafiroff  greeted early arrivals in the garden of Blu Mar Southampton including Susan Davenport Austin, now Chief Financial Officer of the Grace Church School, and her husband, Wallace Foundation Corporate Counsel Kenneth W. Austin, who reminisced about his family's multi-generational history in East Hampton. Visiting them were Austin's parents, Sheridan Broadcasting founders Judith and Ron Davenport, who recently sold their house on Martha's Vineyard where they hosted one of the earliest fundraisers for young presidential candidate Barack Obama.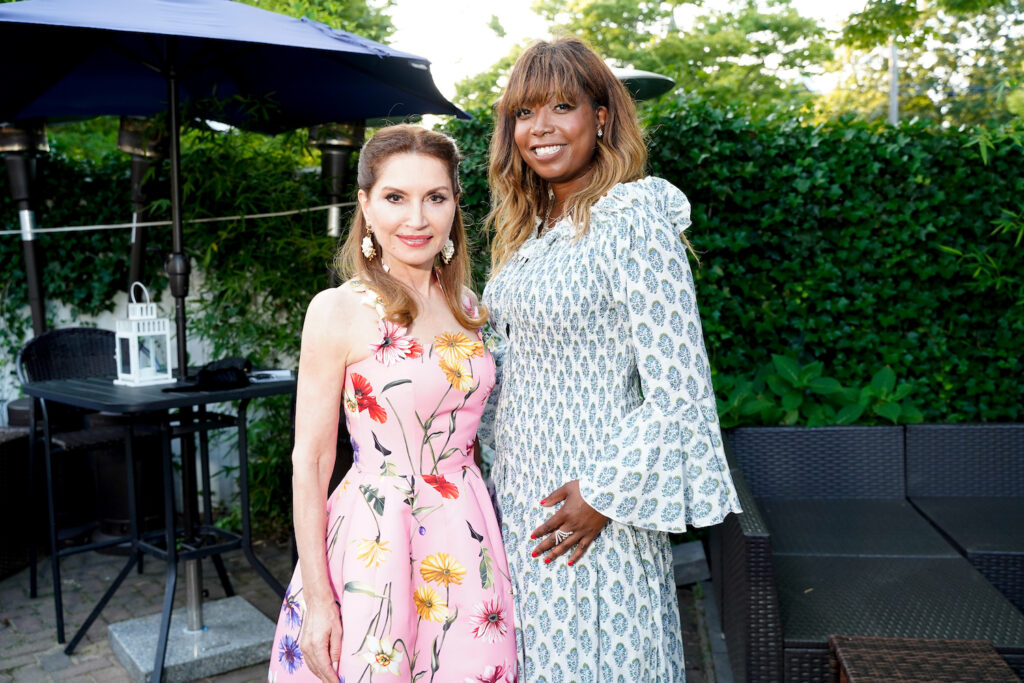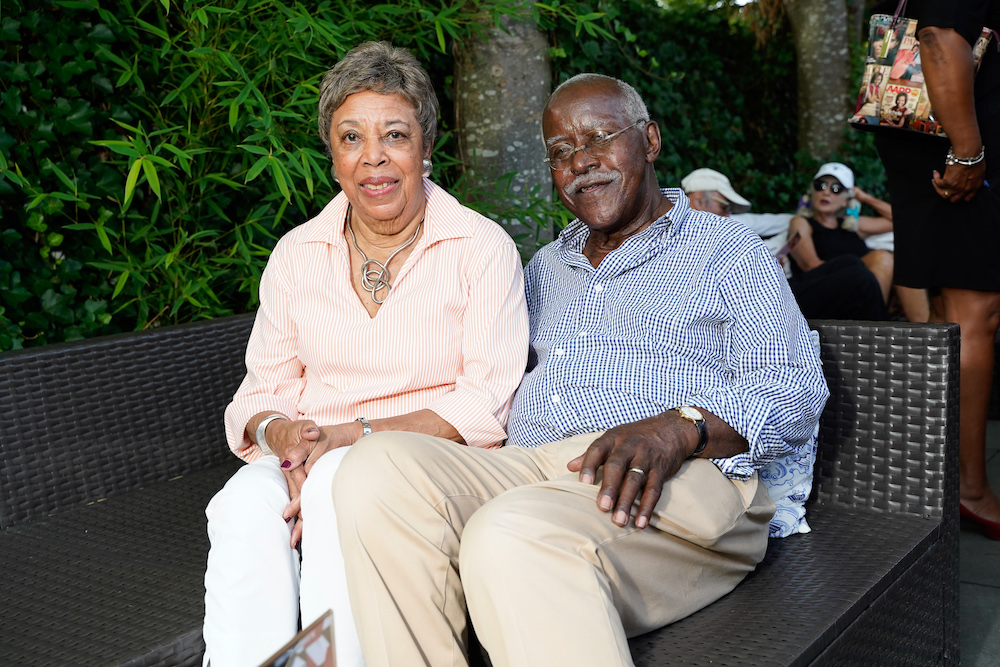 A museum tour preceding the benefit was led by executive director and co-founder Brenda Simmons. On the lower level was a show of selected works from Peter Marino's formidable collection of African American art.
Harlem preservationist, historian and boulevardier Michael Henry Adams materialized in a spiffy boater, white-piped blazer and hot-weather Bermudas. Shafiroff went strapless, in flowery Oscar de la Renta, and Christian wore an embellished dress from her curated fashion line, La Voile Rouge, named after her favorite beach club in St. Tropez. Another dress was in the evening's silent auction, along with a diamond Melissa Kaye necklace and "Love," an enormous optical illusion painting by Southampton Art Warehouse gallery owner Hulbert Waldrop.
In a shady spot sat Loida Lewis, widow of  Reginald Lewis, the first African American to build a billion-dollar company, while her daughter, Christina Lewis, founder and CEO of the educational non-profit All Star Code, made the rounds with her two-year-old daughter holding court from her stroller. Art collectors Bernard Lumpkin and Carmine Boccuzzi, relatively new to Southampton, animatedly mixed with former Essence editor-in-chief Susan L. Taylor and husband Khephra Burns, Bloomberg VIP Erana Stennett, B. Smith brands CEO Dan Gasby and luxury consignment queen Tisha Collette, NY State Assemblyman Fred Thiele, Southampton History Museum Executive Director Tom Edmonds, and artist Susan Cushing. Backed by a setting sun, former Obama White House deputy chief of staff for policy Mona Sutphen, advisor to Martin Nesbitt's Chicago-based private equity firm Vistria, plunged in to catch up with the crowd.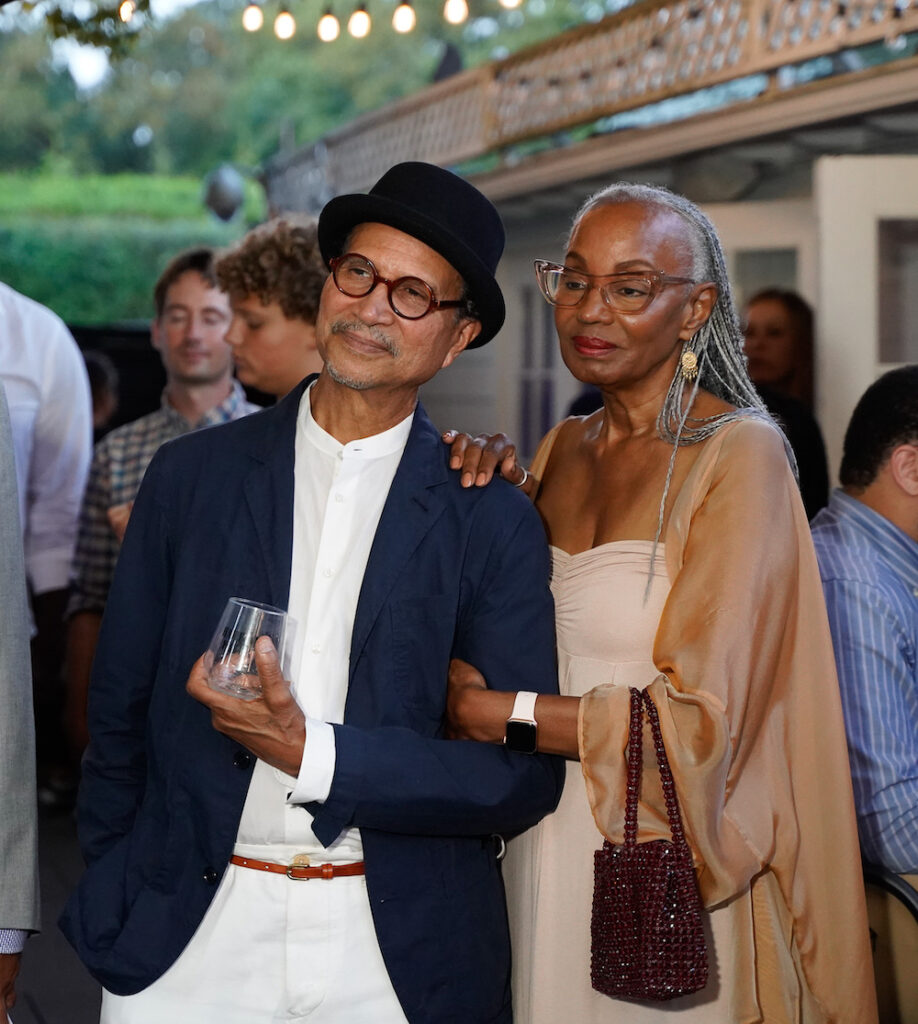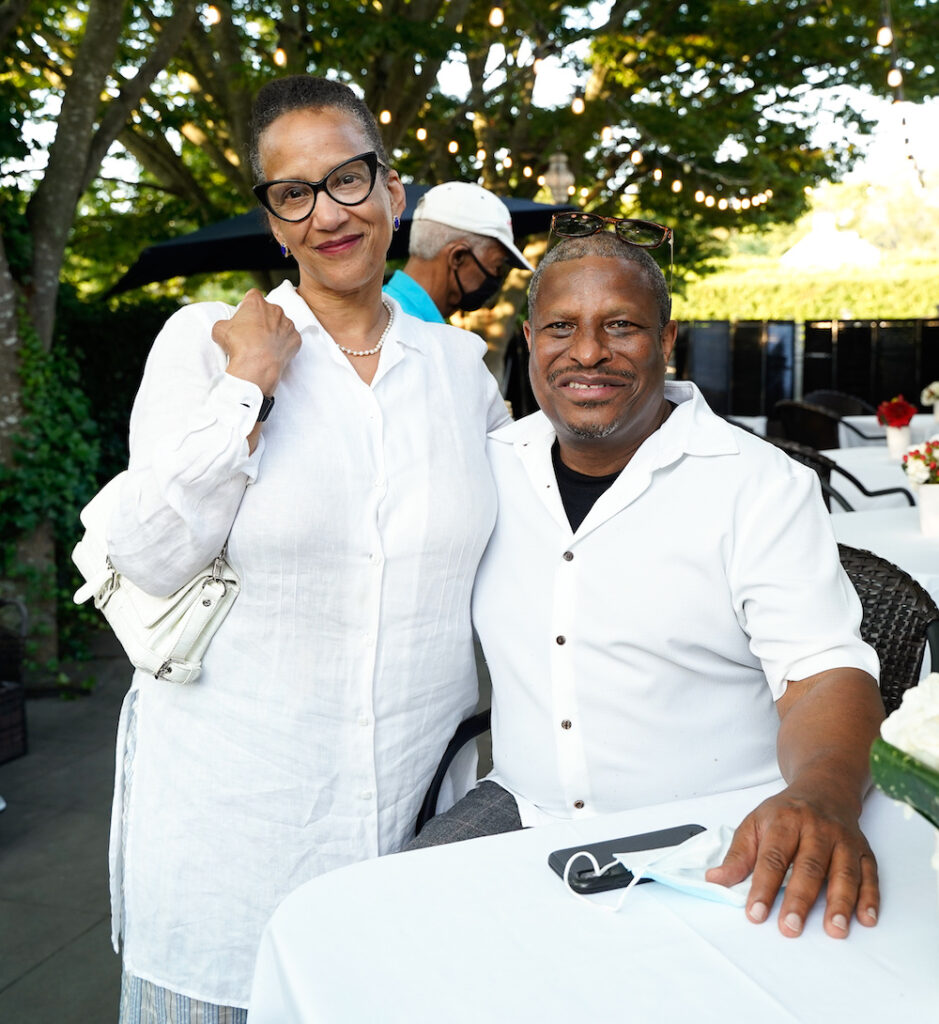 In her remarks, Simmons recounted the story of Southampton whaler Pyrrhus Concer, born a slave in 1814, and in 1845 on board the Manhattan, the first American ship granted entry into Tokyo Bay. At his death Concer left the bulk of his estate to Job Lane's First Presbyterian Church for an education fund. Recently, as she gave a talk about Concer, a hand went up. It belonged to a current church member. "She wanted to tell me," Simmons said, "that to this day it still exists."