Prepare to be shocked: Sutton Place — one of Manhattan's most storied neighborhoods — is getting a new tower. And it's bringing a taste of Bavaria with it.
Imagined by Danish architectural designer Thomas Juul-Hansen, Sutton Tower is a 120-residence condominium development in which each unit is located on a corner of the building, so the views (be they of the river or the city) are consistently spectacular.
The most notable element of the building are the various types of stone used in elevating the spaces: the exterior is a mix of Bavarian limestone with champagne-toned bronze. The entrance features a hand-carved stone relief by Juul-Hansen, and the reception desk is carved from a single block of Tundra Light marble.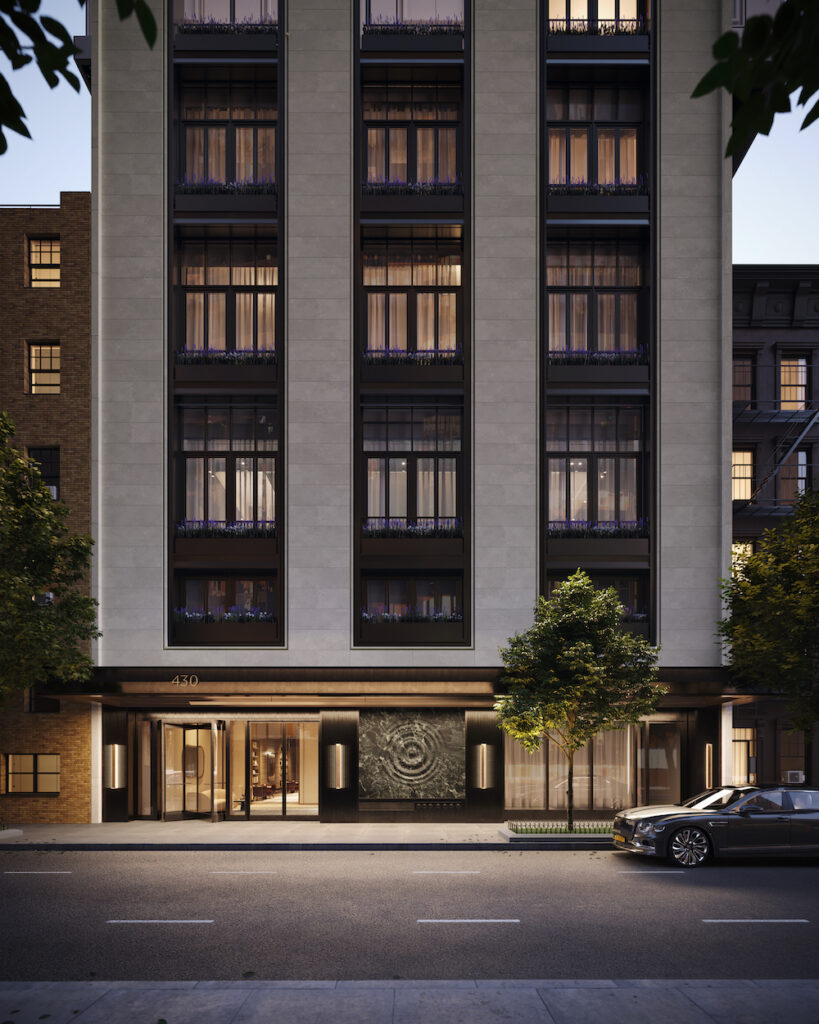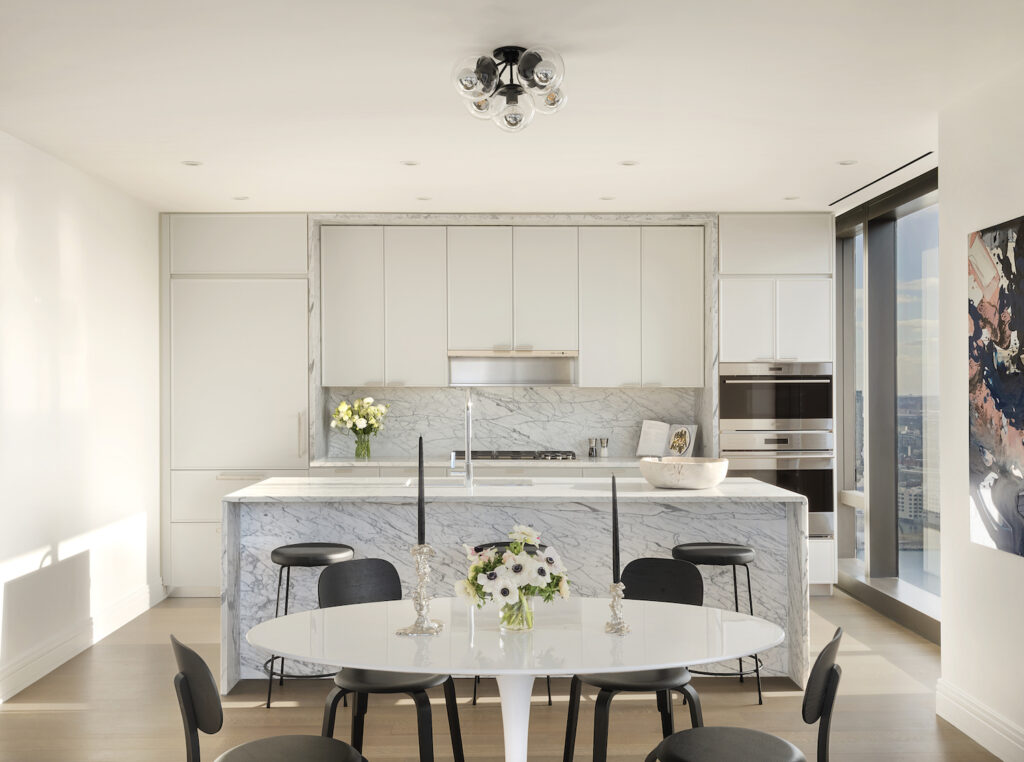 More marble can be found in the units, along with vanities carved from single blocks of Bianco Dolomiti. As if that weren't enough, one of the building's amenities is a sculpture garden, which includes more custom work by Juul-Hansen.
"Sutton Tower was designed to endure, which is why we chose high quality, old-world materials such as limestone, wood, and marble," says the designer. "The result is a place that is warm and inviting."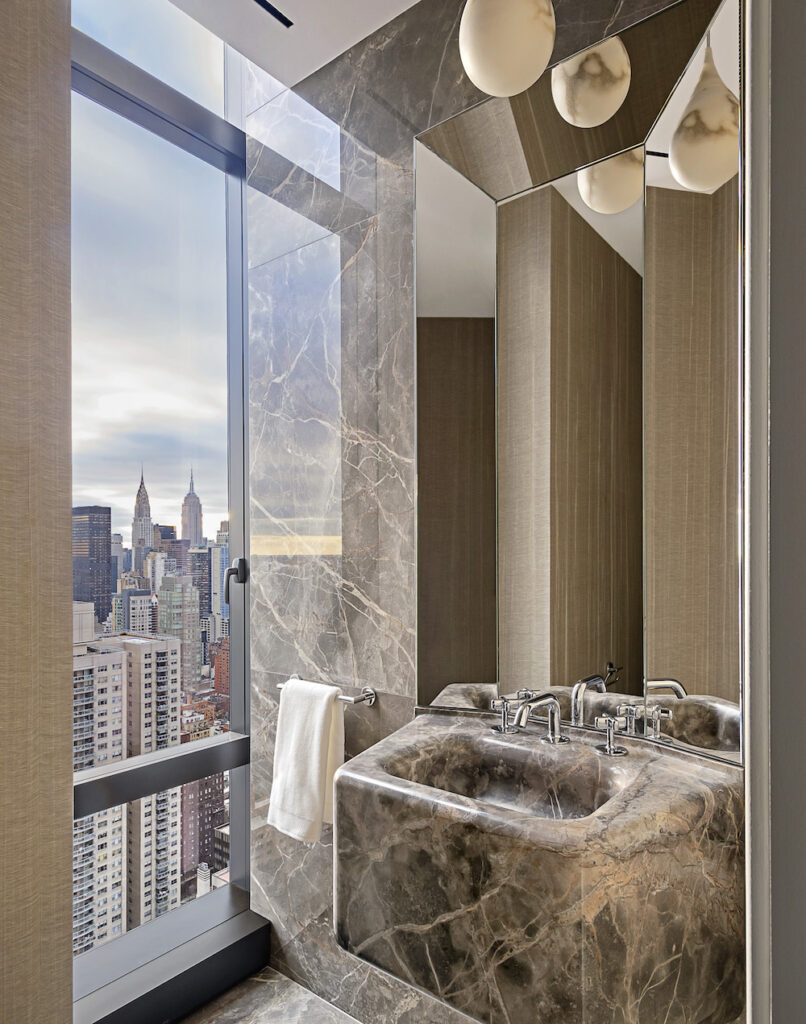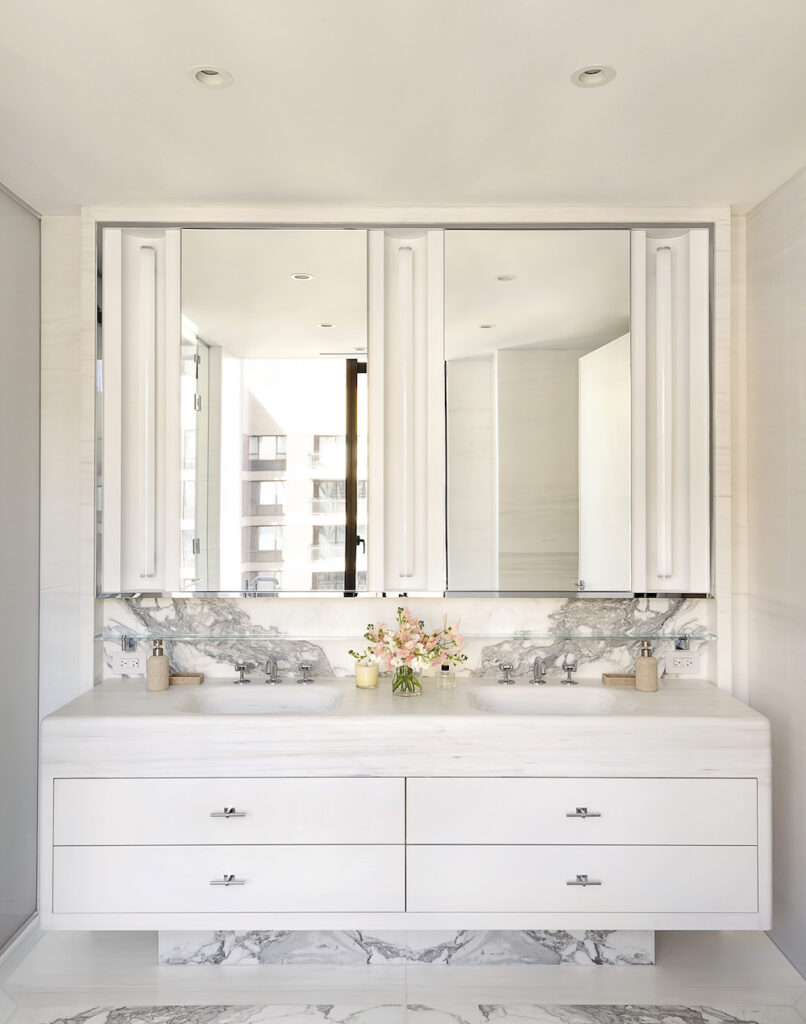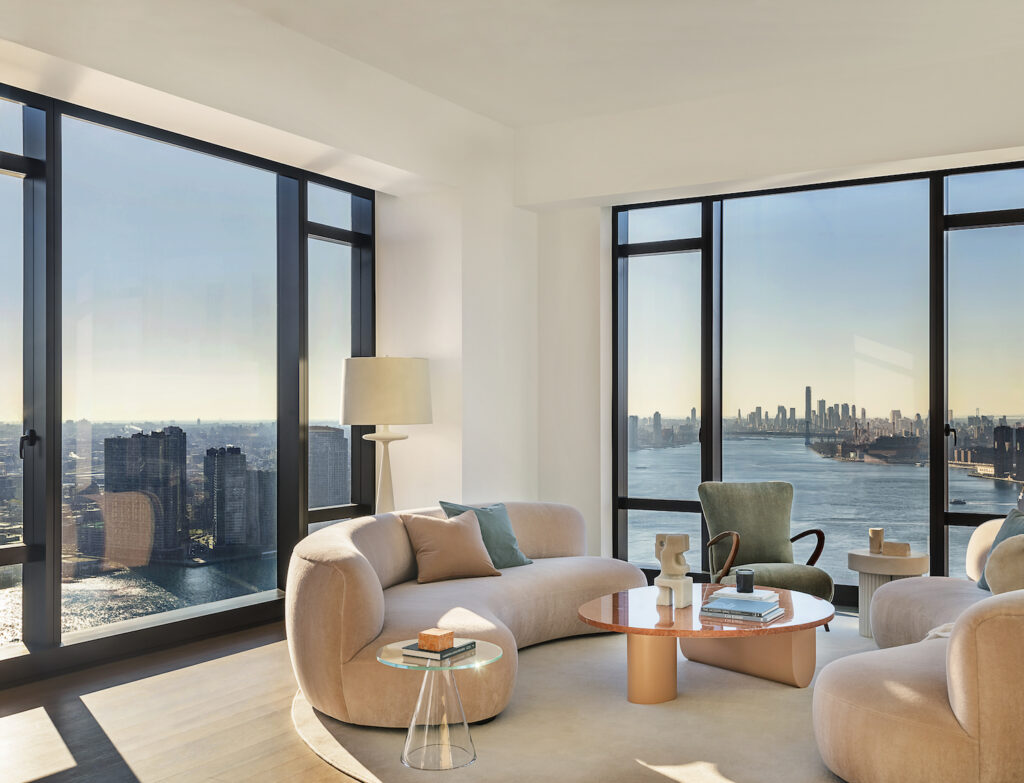 Units are currently available, ranging from $1,975,000 for a one bedroom, to $23,500,000 for penthouses. Click here for more information.