May we freshen your glass of bubbly? The champagne industry lost $1.2 billion in sales last year, according to one trade group, but it may just recoup all that and more this season in the Hamptons. Making up for temps perdu, the best of the East End's restaurants, bars, and more are back this summer, braced for the onslaught of a hungry and thirsty mob.
Local shortages of rosé and chlorine (homeowners have demanded their pools open, pronto) are just two bizarrely related bellwethers of a season that threatens to be the liveliest since the roaring 1920s, when The Great Gatsby first made Long Island mansions internationally synonymous with sophisticated party hopping.
"Over the year, people bought more sake and tequila and played 'at-home bartender,'" said Luis Marin, manager of Wainscott Main Wine & Spirits. "Now, we're feeling like things are about to explode. People are now replenishing their liquor cabinets with big purchases. Rosé is really selling fast."
John Kowalenko of Art of Eating said he can't keep up with the inquiries at his catering and events company.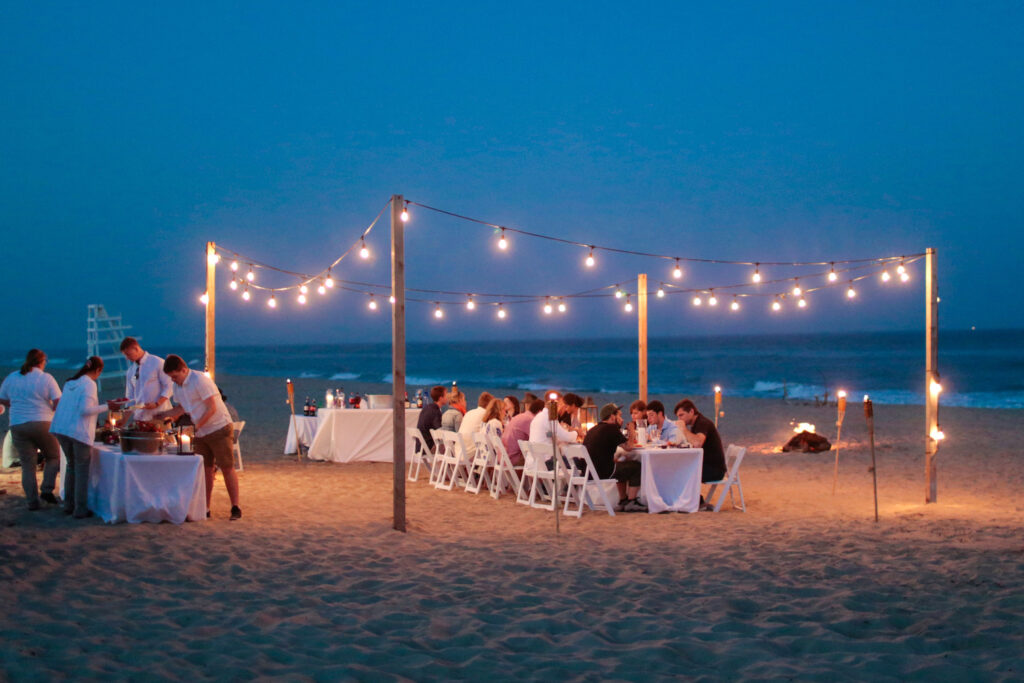 "People want to get together this summer. [They are] people-contact-deprived and are all confident it is now fine to meet, have weddings, events with music, family gatherings again," he said. "Clients are going all all-out with menus, rentals, lighting, and décor. Hold on to your hats if you are in business in the Hamptons and East End this summer. "
"There is so much hunger for culture — Zoom is no substitute — that we want to bring together people who love the arts, architecture, literature, history, and the sharing of ideas," said historian Dr. Amanda Foreman, who is organizing a series of events to benefit House of SpeakEasy, a city-based nonprofit whose bookmobile program brings literature to underserved communities. The first of these, "Golden Age: The Genius of Architect Grosvenor Atterbury," paired Martha Stewart with architect critic Paul Goldberger (author of DUMBO) and Peter Pennoyer (author of The Architecture of Grosvenor Atterbury) at an intimate gathering underwritten by Bridgehampton Polo creator David Walentas, and held at his restored, Atterbury-designed home. The final event in the series will be held at the end of August at the Bellport bayfront home of Boykin Curry.
Some occasions that were canceled last year are being restaged in innovative ways. One delayed 50th birthday, for example is being billed as "50 + 1." In-demand party planners such as Hamptons Aristocrat got clever, too, with a new series of signature bonfires (a pop-up outdoor party for any number of people with food, permits, and clean-up all provided), partnering with Hamptons home brand Serena & Lily, among others.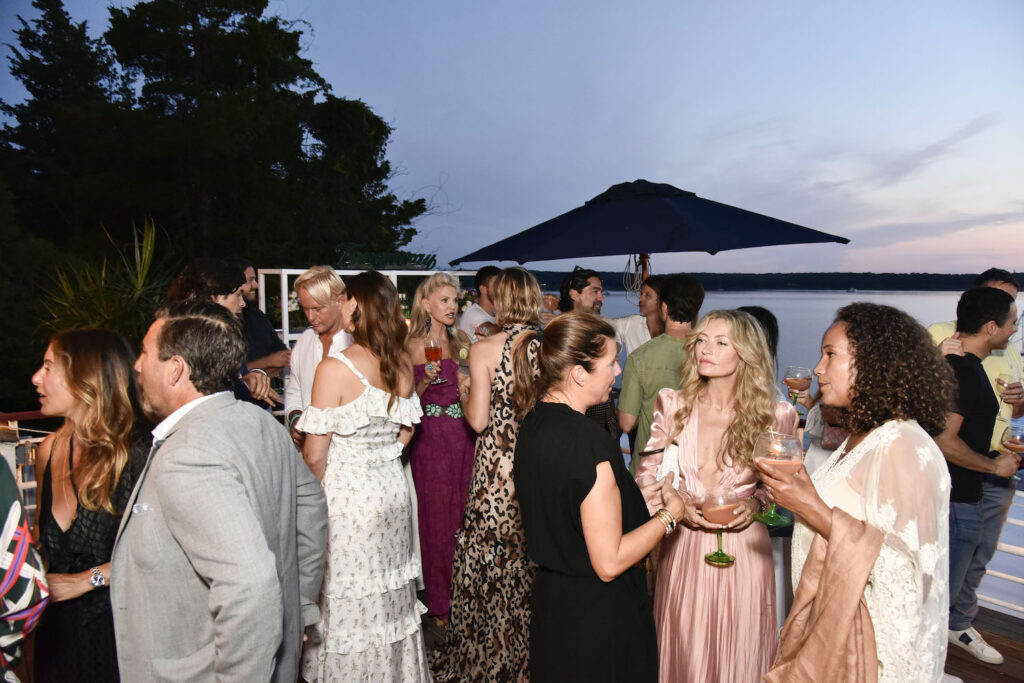 "Clients are back with a vengeance," said cofounder Lexi Ritsch. "They are leaning more toward home events: outside, intimate, but sparing no expense. Big gatherings have given way to more intimate affairs, but they want a special experience. They want their guests to remember the event, they are not taking entertaining for granted anymore."
Hosts and hostesses are choosing "quality over quantity" and not skimping on add-ons such as a lobster and rosé cart, pizza trucks, and party jugs of specialty cocktails (Salty Chihuahua, anyone?), all self-served so as to minimize physical contact. Attractive bell jars, or small cloches over individual hors d'oeuvres, are other accessories being incorporated to keep people from double-dipping at the platter.
"Buffets are a thing of the past," said Hamptons Aristocrat cofounder Louisa Young. "But bento boxes are in demand." Her company also pivoted this year to open a cookshop in Westhampton, offering homemade packaged foods and even a sheet pan dinner for order and pick up.
But honestly, there's so much to do, when will you even find the time to eat?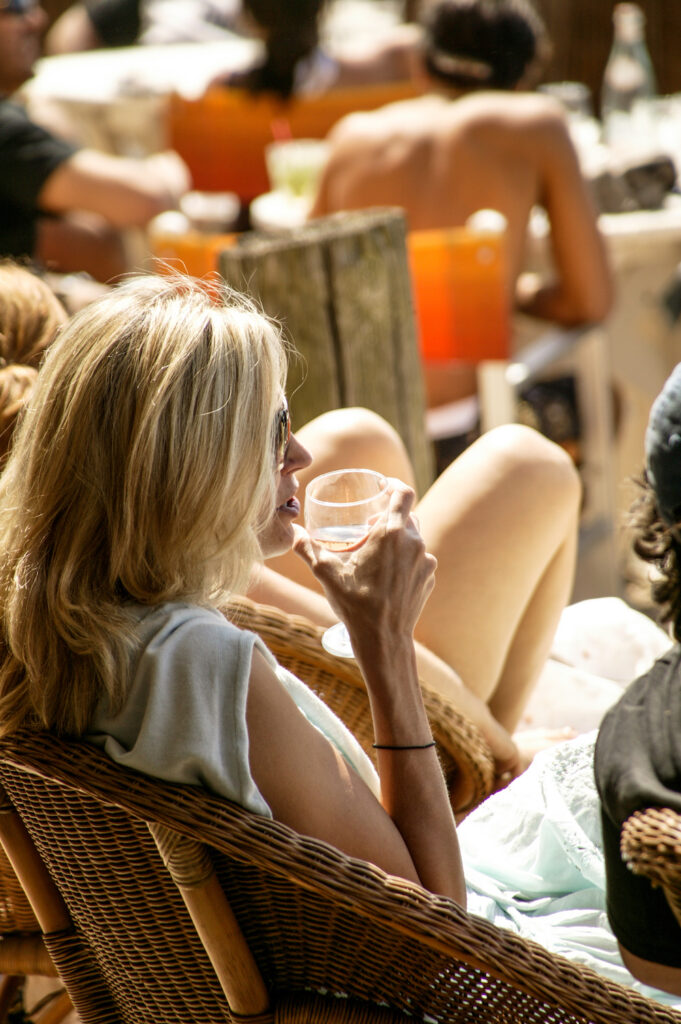 Guild Hall has deftly shifted performances to the John Drew Backyard Theater with a full slate of shows such as Edward Albee's The Zoo Story with Michael Urie and Ryan Spahn, and A Conversation with Laurie Anderson and Julian Schnabel, both in July. Meanwhile, the Parrish Art Museum's beloved annual Midsummer Party (this year is the 50th anniversary celebration) is on for August. The Southampton Hospital will raise money this year with a luncheon in honor of Charlotte Moss and her new book, Flowers, at the Maidstone Club in East Hampton. Tickets are $10,000 a table, which includes signed copies of the book. The Hampton Classic will also be going ahead after a year off, attracting equestrian stars like Georgina Bloomberg.
Many other staples are also returning after 2020's enforced hiatus, like the popular Bastille Day celebration at Demarchelier Bistro on the North Fork, polo in Bridgehampton, and Michael Milken's annual cancer research benefit, to be held this year at the Parrish Art Museum in August.
For those who can't take their yacht to Capri this year, a sail to Shelter Island might be a diverting alternative. With Yacht Hampton, captain Joe Ialacci splashes onto the scene with a multi-million-dollar collection of luxury boats. The self-proclaimed "Willy Wonka of water toys," his fleet features top-of-the-line jet skis, hydro-foil hoverboards (he calls them "levitating magic carpets") electric surfboards, floating islands, and even a battery-powered porpoise that pulls you through the water, which, he promises, "is like swimming with the dolphins."
Otherwise, head to popular Duryea's in Orient Point or Montauk. The Orient Point outpost will now cater to the madding crowd with an outdoor tiki bar so guests can imbibe while they wait. Tropic Ocean Airways will take you from midtown Manhattan and can land on a tarmac or directly on the water, right next to your yacht, in 45 minutes.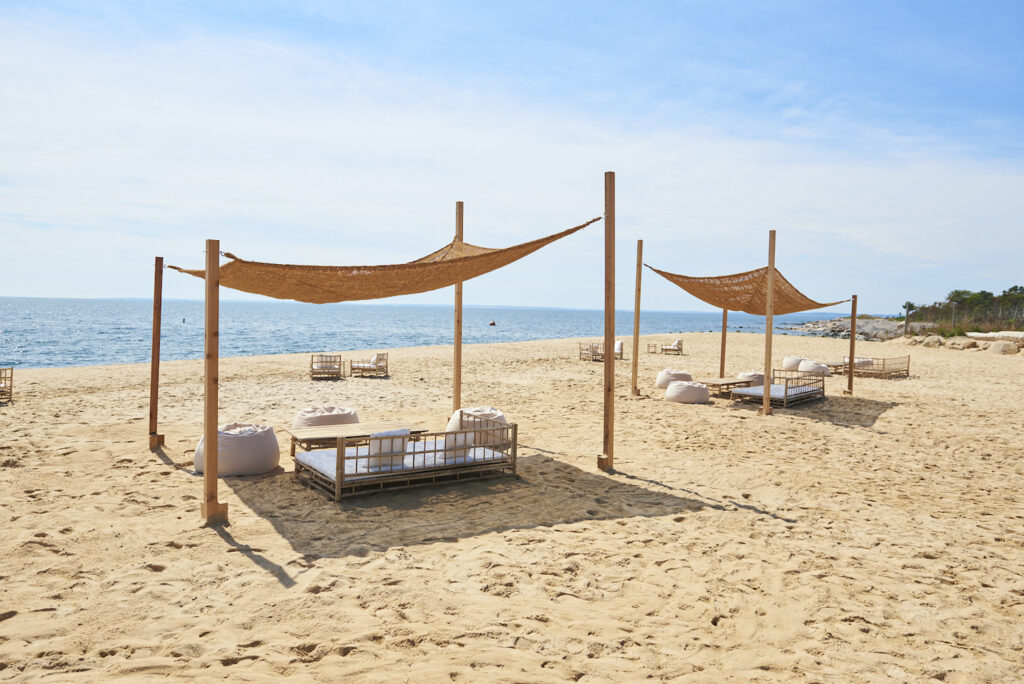 Montauk's iconic dive bar, the Sloppy Tuna, has become Bounce Beach Montauk — an outpost of the Flatiron club, offering après-beach meals by chef Sean Olnowich. (Locally sourced coriander-crusted yellowfin tuna certainly doesn't sound "sloppy.") If you by chance forget a bathing suit, swimwear brand Solid & Striped's takeout stand has you covered. (Or uncovered, depending on your personal style, but please use the restrooms for changing.)
For a chi-chi-ier dining experience, La Fin has opened in the former Swallow East space. The French-inspired kitchen and lounge offers all-day dining overlooking Montauk Harbor with a St. Bart's vibe. At Gurney's, chic party planner Jung Lee is curating experiential fun in the Bungalows by the Sea. Adding her flair to the décor, Lee has curated a bar menu of cocktails (many of which have edible flowers) as well as the perfect picnic to enjoy on the beach.
In Westhampton, private club Dune Deck has added more programming to keep members happy: bonfires, clambakes, and lunches on the beach and a deck bar where you down a frozen shot of Casamigos and then throw the empty glass down the deck, aiming at a bell target. Ding ding, take that, Covid!
Returning regulars will appreciate getting a table once again at T Bar Southampton, the eastern outpost of Tony Fortuna's top-rated steak restaurant, which is equally renowned for its food and hospitality. Union Sushi & Steak in Southampton is also back, not only with its eponymous best-selling dishes, but also its cult-favorite Australian lamb chops.
Over in the charming and underrated Springs, chef Eric Miller brings his passion for Mexican food to Rita Cantina. An extensive tequila bar will make you forget all about last year. In Amagansett, the former Cyril's Fish House turns into Morty's Oyster Stand. The coastal cuisine will center on East Coast oyster and raw bar delights and every Tuesday will play host to a comedy-meets-trivia night.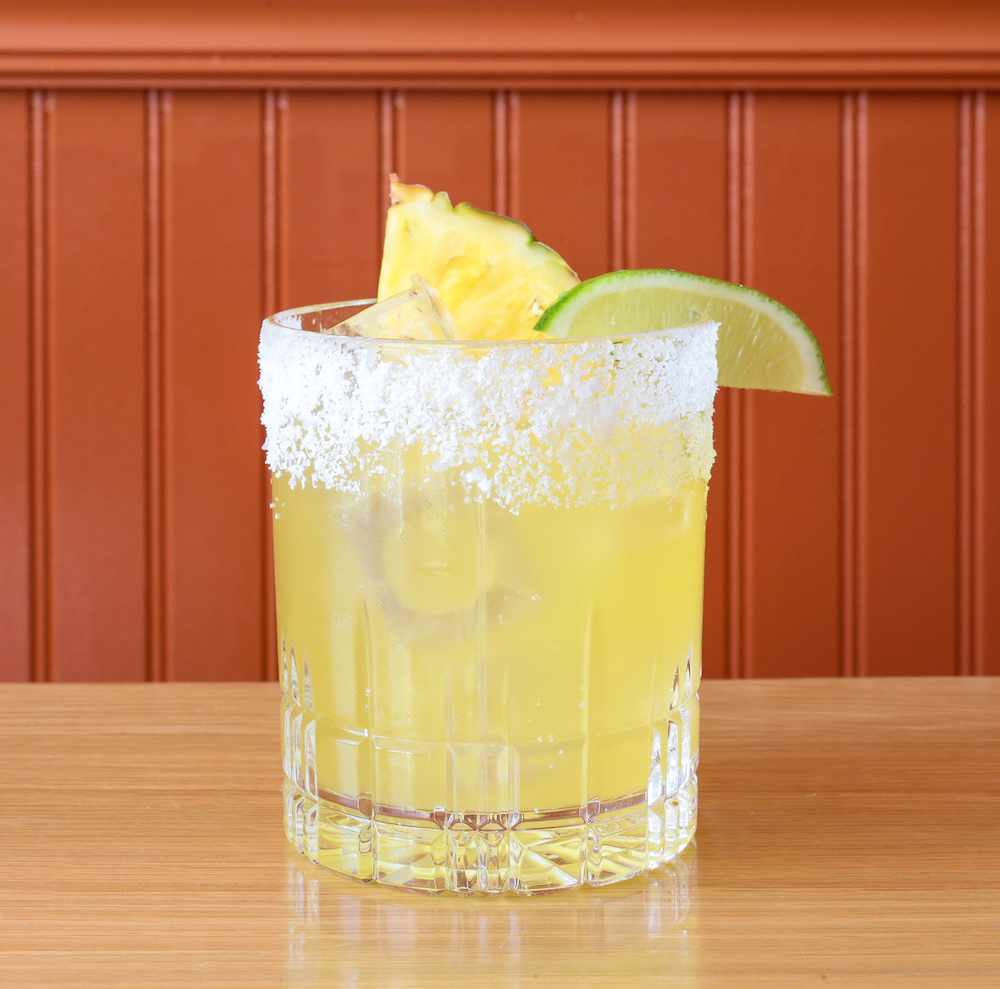 In East Hampton, hotspot Moby's is back with new chef Kyle Koenig. Formerly of Tom Colicchio's Craft, his kitchen will also supply a market open for breakfast, lunch, and dinner alongside fun grab-and-go items. And family-friendly Clubhouse is expanding their retro bar menu to go along with their bowling alley and will bring back the club scene with a series of live acts (Bon Jovi has previously graced the outdoor stage) and DJs.
Another sign of the times: The former Elie Tahari store in the epicenter of the village of East Hampton opens as "one" — an open-ended space for brand, artist, and artisan pop-ups. "We strive to be a platform for sensory-led discovery, one that focuses on categories that are optimally shopped in real life, incorporating all five senses," founder Julianna Teeple told Avenue.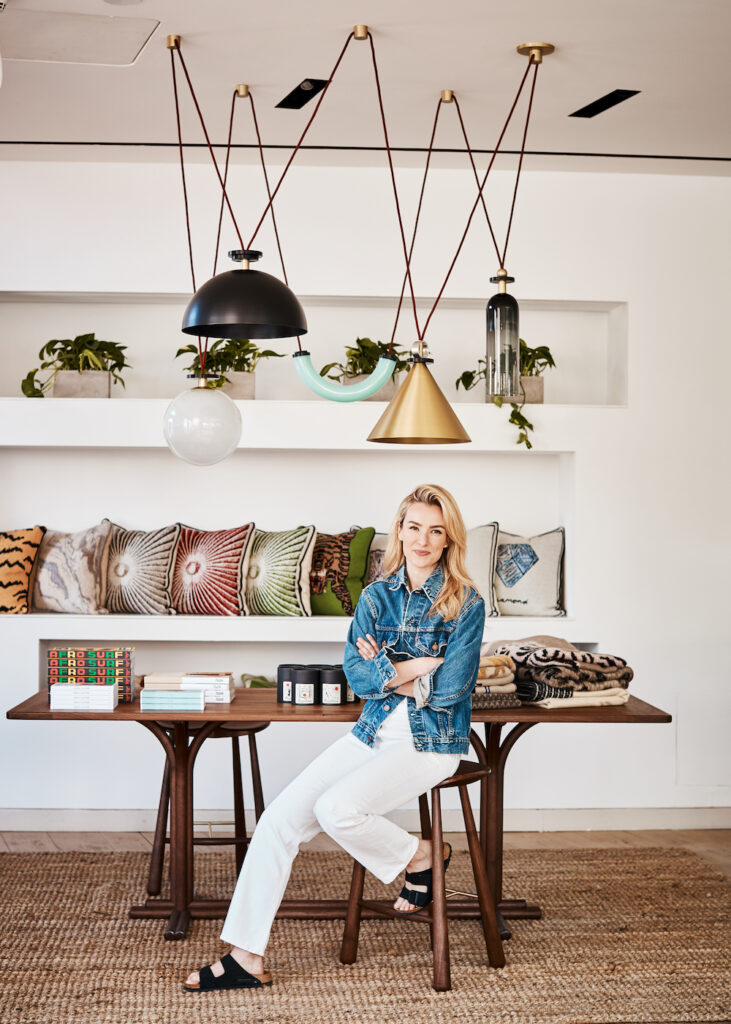 Other shops and specialty markets are springing up like dandelions on an otherwise perfectly manicured lawn: In Southampton, a sweet little gourmet shop called Hen of the Woods has taken over half of beloved Italian restaurant La Parmigiana. And right next store, another gourmet specialty market, Wishbone Farms, will offer sustainable, "farm-to-fridge" goods daily. Think hand-crafted selections in vegan, dairy free, gluten-free, and nut-free categories — perfect for home barbecues, beach picnics, and drum circles. Beloved purveyor Popup Bagels will deliver subscription packages of schmear and bagels made with a special blend of flours to create a lighter but crisper bite that will soak up the booze from the night before. And honestly, who wouldn't want to join a bagel club?
Southampton Social Club is building a deck for 500 people (cementing its reputation as the liveliest club around) providing all-new cabanas for its loyal throngs. Reservations came pouring in, and they're hoping a "silent disco" will placate the neighbors.
What do you get when you put an offshore aquaculture pioneer together with the folks behind Sen and K Pasa in Sag Harbor? An ethical seafood restaurant, Manna, which will open at the beloved Lobster Inn in Southampton. It doesn't get better than waterfront dining with menu items from an adjacent sustainable commercial fish farm.
In Sag Harbor, Lulu's Kitchen and Bar brings on Philippe Corbet, a French-trained chef with several years of experience in Michelin-star rated restaurants.
All this partying will require some balance as well. SoulCycle in Bridgehampton will partner with Sunflow so you can take a beach chair home with you (with the purchase of certain packages) after you sweat off the alcohol. At the Montauk Beach House, Onda, Naomi Watts's all-natural beauty brand, will pop up by the pool. Holistic wellness center Organic Edge offers a "Summer Reset" Package, combining cryotherapy, colonics, and infrared sauna.
Hair guru Paul LaBrecque has opened a pop-up in East Hampton and is running the spa at the newly managed Rams Head Inn in Shelter island. And legendary colorist Louis Licari opens a pop-up in Water Mill. "The phone is ringing off the hook. The girls of summer are booking their highlight appointments, they finally have parties to attend," he says.