Former fashion stylist Charmaine Burden was frustrated. Her clothes never fit perfectly; her closet had become out of control and she could never find the perfect tailor. So, this year, she decided to take matters into her own hands, launching Hello Tailor, an on-demand service for all things needing altering. It's Uber for fashion fanatics.
"I am not a perfect size," Burden admits with a shrug from her office. The mother of two, who is also the step-granddaughter of Babe Paley, routinely visited tailors for everything from eveningwear to T-shirts. Despite it being such a big part of her sartorial life, she could never find a shop she could rely on. "Two tailors I used went out of business during Covid. One was on the Upper East Side, and I live in Tribeca. It was a nightmare to go there. The last straw was going for a pickup one day, and what I needed wasn't ready as promised. It was all such a waste of time."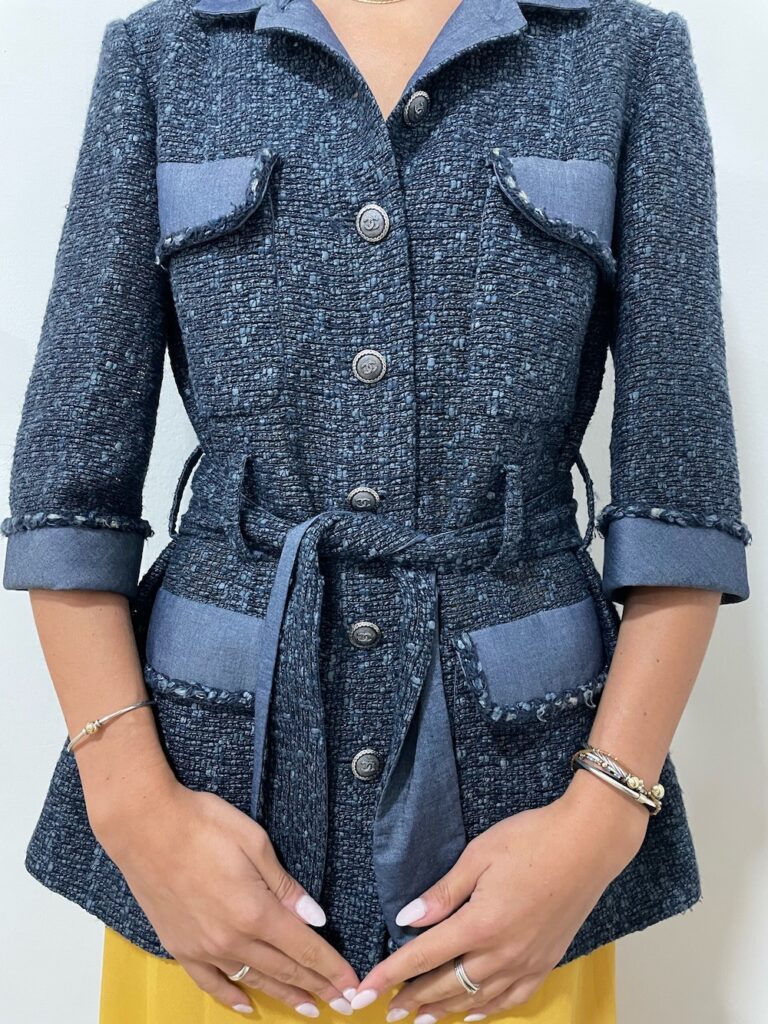 And time, as we know, is a New Yorker's most valuable commodity. Burden's mission was to eliminate the search for someone talented within a convenient radius. The only way to do so was to bring the tailor to the client, rather than the other way around. Hello Tailor will arrive to your home or office to try on and pick up your garments. Everything from alterations and repairs to custom monograming and embroidery is on offer, from craftspeople who know the difference between Givenchy and the Gap. "Once you get used to having a great tailor, you see a huge difference," Burden says. "The quality of work speaks for itself. What they do is like open heart surgery." The team then steams items and returns them in a recyclable garment bag.
The company will also take any unwanted clothes sitting in the back of your closet and give them to a good cause. After mending them to ready-to-wear condition, they are donated to 100 Suits (an organization that provides the underprivileged with resources to elevate their employment opportunities) and Dress for Success (which supports women in their journey to financial autonomy). Meanwhile, for every $500 Hello Tailor makes, a tree gets planted by the nonprofit organization, One Tree Planted. Burden's many clients, which include Vogue editors and black-tie gala regulars, are hooked. "When you get clothes fitted and tailored, everything in your closet is an option. There's a huge amount of self-confidence that comes with a closet filled with choices," she says. "What may start out as an indulgence becomes a necessity."