How does an institution like the Metropolitan Museum of Art choose to define American fashion? How does it even begin to nail down decades of changing styles, innovations, and demographics — or account for the constant crosswind influences of celebrities and subcultures?
The Met's answer is to embrace everything all at once. Its new Costume Institute exhibit, In America: A Lexicon of Fashion emphasizes American fashion's most distinguishing feature: diversity.
Using the concept of a patchwork quilt as a theme, the show organizes American designs into 12 emotional qualities — Nostalgia, Belonging, Delight, Joy, Wonder, Affinity, Confidence, Strength, Desire, Assurance, Comfort, and Consciousness — and then attributes a word for each ensemble to exemplify.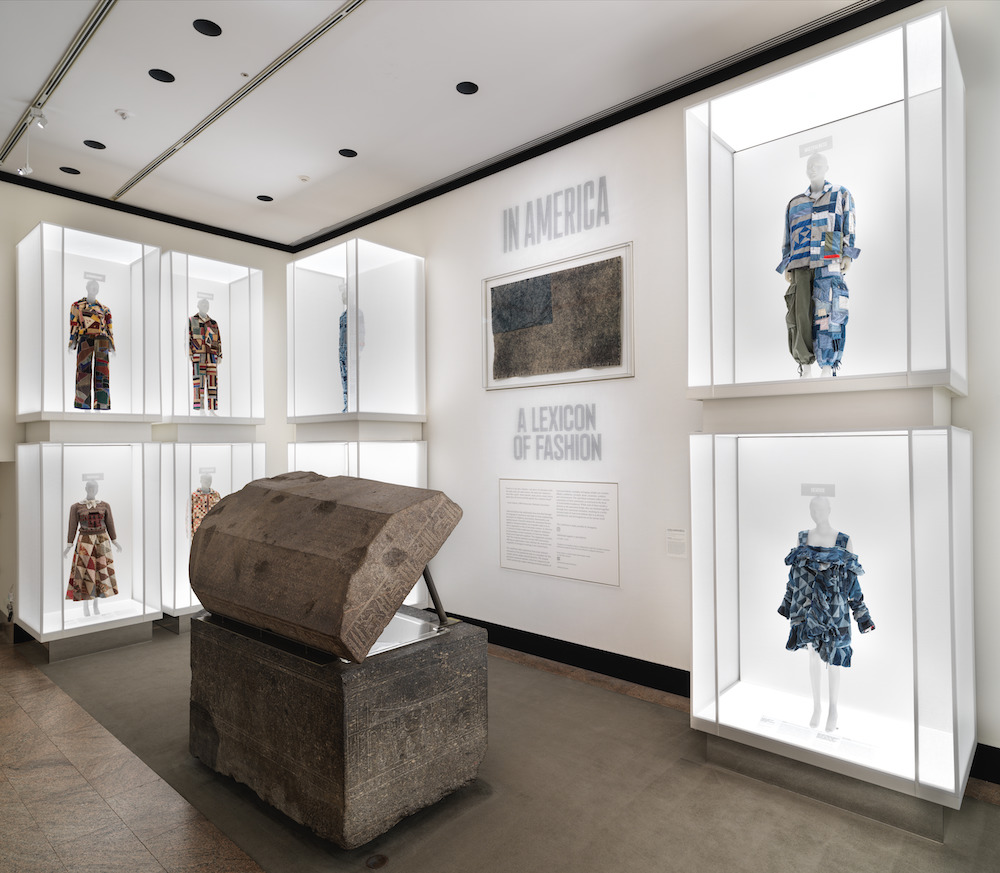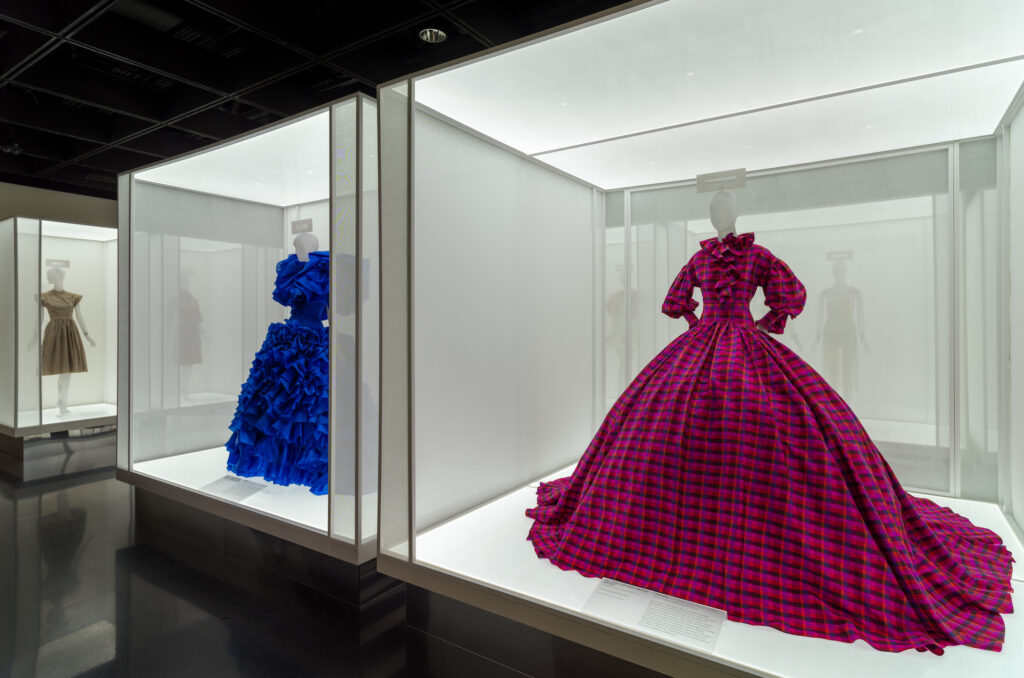 "American fashion has traditionally been described through the language of sportswear and ready-to-wear, emphasizing principles of simplicity, practicality, functionality, and egalitarianism," explains Andrew Bolton, curator in charge of The Costume Institute. "Generally denied the emotional rhetoric applied to European fashion, American fashion has evolved a vernacular that tends to sit in direct opposition to that of the haute couture… In America addresses this linguistic imbalance by presenting a revised vocabulary of American fashion based on its expressive qualities."
Through 100 looks on display, the Costume Institute and its curators have attempted to include as many examples as possible of both historically significant American designers and brands, as well as contemporary names that are shaping the current fashion conversation. It's a lot to fit in to a surprisingly small (by Met standards) exhibit.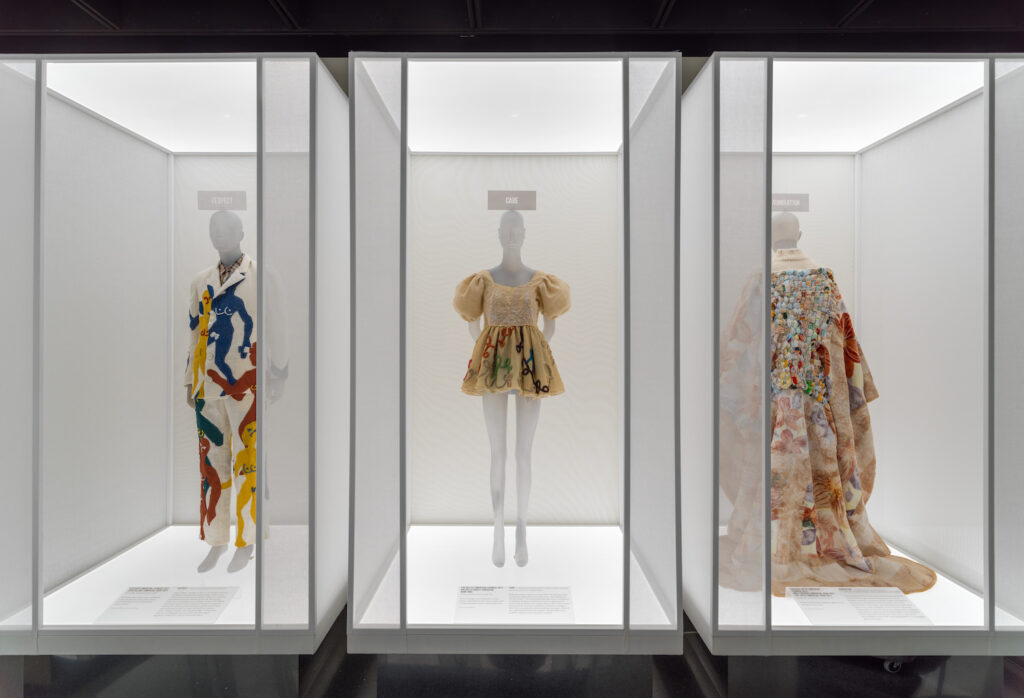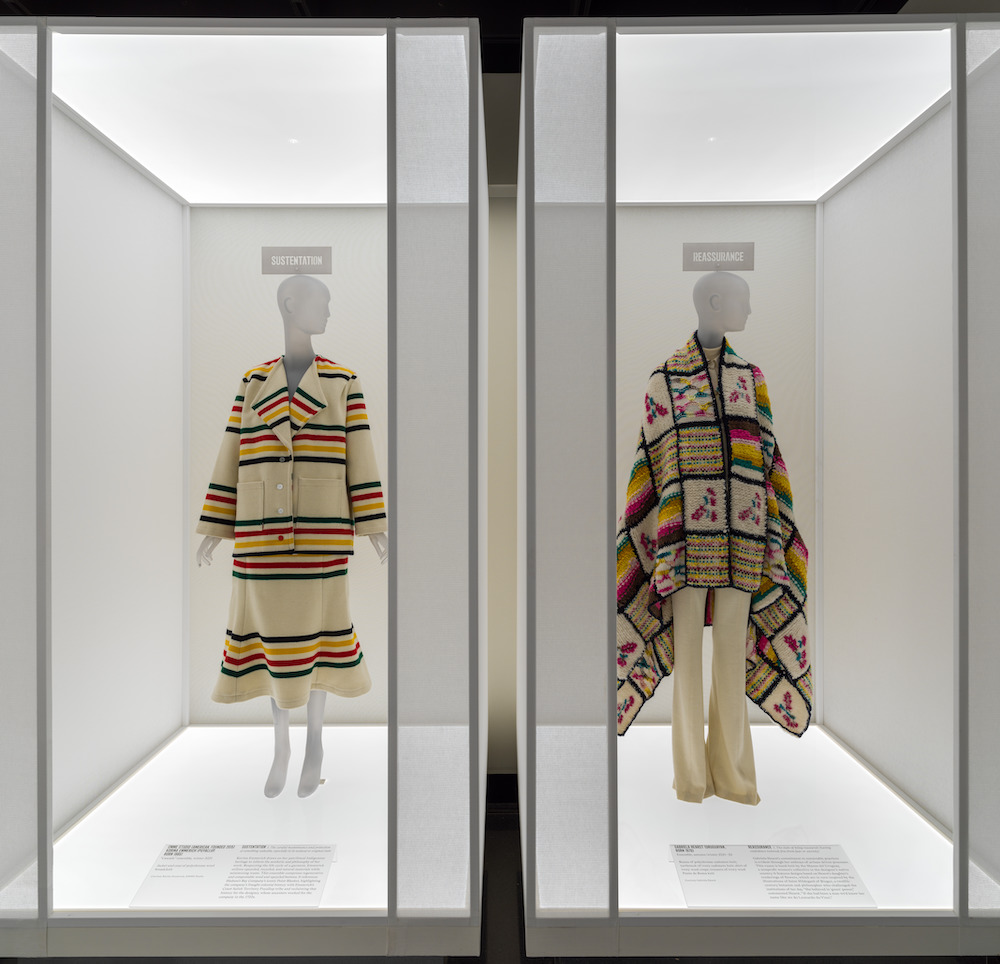 As previously reported, In America is a two-part exhibit, with the second, larger half of the show opening in May, 2022. As such, regular attendees of Costume Institute exhibits should be prepared for a pared-down experience. Nearly all of the pieces on display are housed within the Anna Wintour Costume Center. (For scale context, when Part Two lands it will take over the American Wing of the museum.)
Where past years have created immersive environments to bring their themes to life, A Lexicon seems to have prioritized the volume of what is on view over the architecture of the space. The looks are encased in individual "scrims" representing three-dimensional quilt patches.
Yet volume itself is what makes A Lexicon unique — the show, on view for a full year, will continuously add and rotate what is on display, evolving over its run.
It stands to reason when Part Two is unveiled eight months from now, A Lexicon will require a second viewing. Not only to see how both halves will work together as a whole, but also because Part One won't be the same exhibit twice.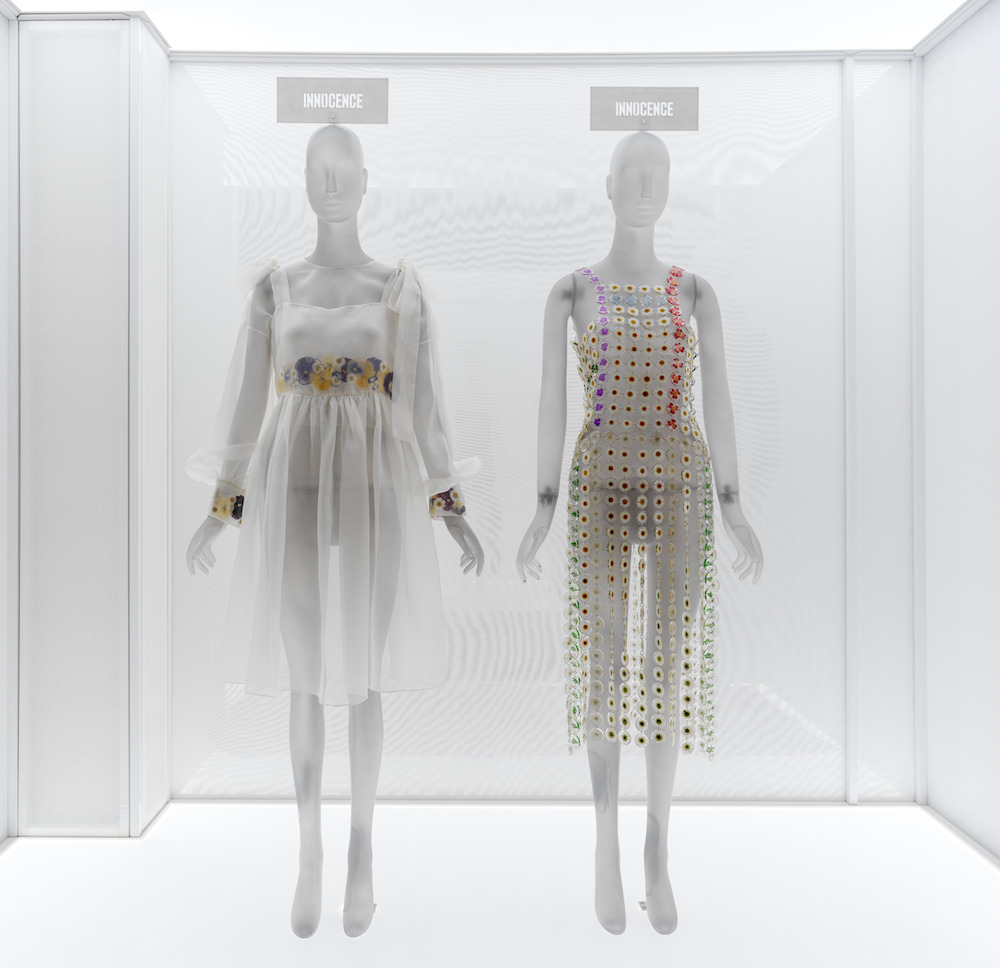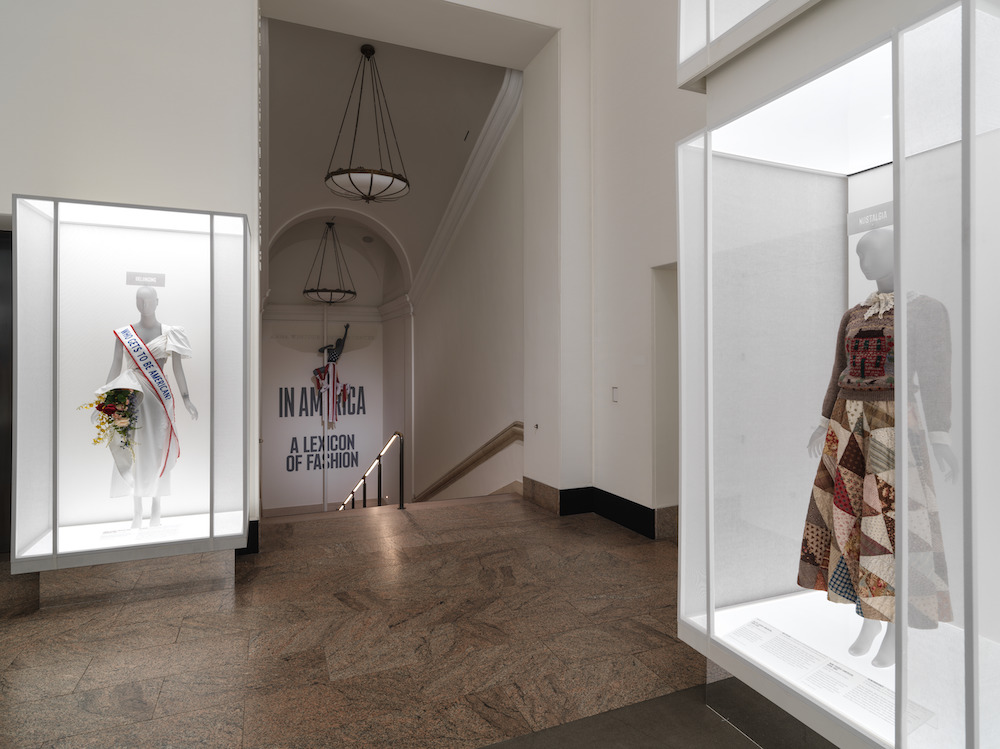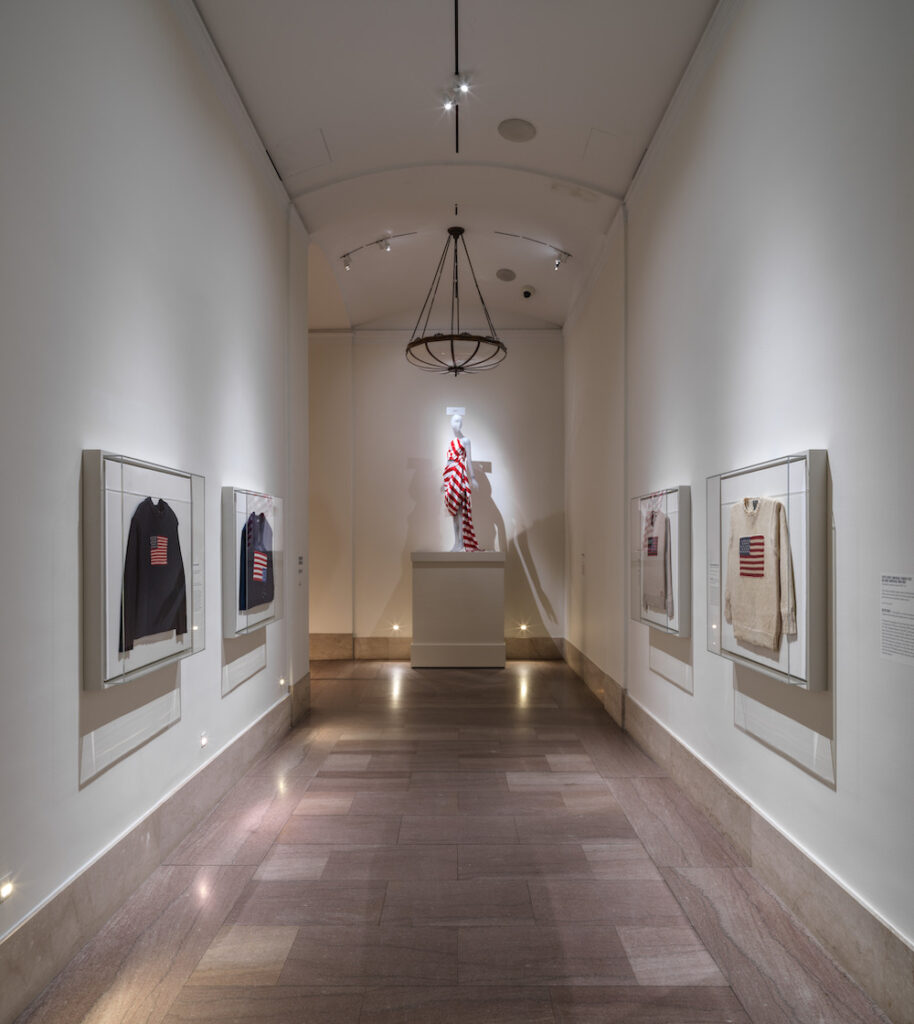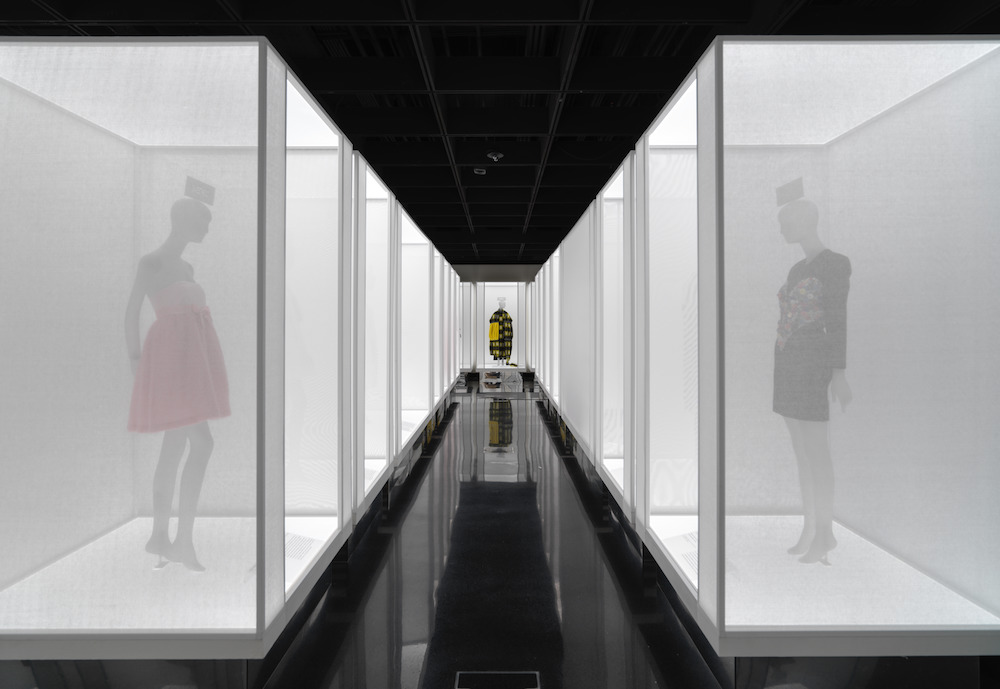 In America: a Lexicon of Fashion opens September 18 at the Metropolitan Museum of Art, and runs through September 5, 2022