It was always going to raise eyebrows: the supermodel Karlie Kloss, appearing in a virtual campaign event for Joe Biden in September.
In addition to hosting Bravo's Project Runway, since 2018 the very recognizable Kloss has been married to businessman Josh Kushner — making White House advisors Ivanka Trump and Jared Kushner her in-laws. So her decision to stump for the Democratic presidential nominee elicited some attention.
The event, focusing on education, constituted her most high-profile move yet to define her own personal political brand outside the family she married into. It was a striking example of how fissures within famous dynasties have become public like never before. The phenomenon has been spotlighted by the pervasiveness of social media — and instigated, very often, by socially conscious women inside those clans.
Kloss and her husband's political opposition to the Trump-Kushner axis has long made them an object of fascination. Addressing the rift in British Vogue, she said: "I choose to focus on the values that I share with my husband, and those are the same liberal values that I was raised with and that have guided me throughout my life."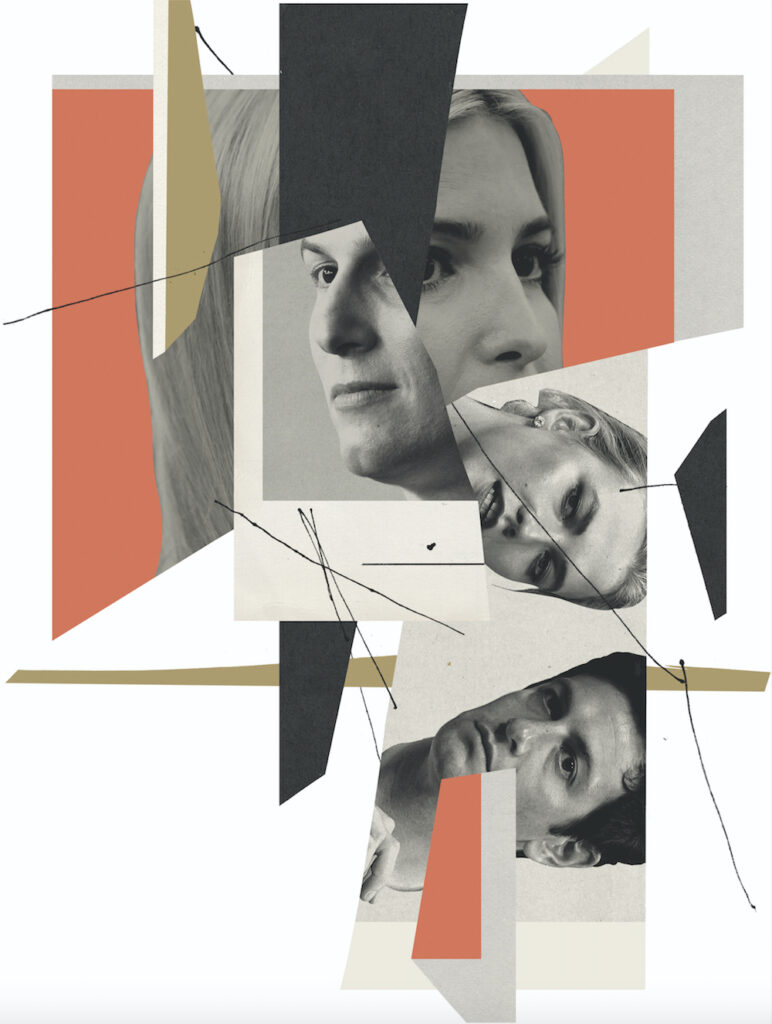 Increasingly deft in using her platform, particularly on Instagram, the model went further still in the months leading up to the election, pleading for justice for Breonna Taylor — posting a photo of herself wearing a T-shirt emblazoned with the face of the slain Black Lives Matter icon.
Dr. Samantha Boardman, a psychiatrist who moves within some of these same circles, believes family divisions along political and social lines have been increasing in recent years.
"I used to see it around the holidays," she says of her practice. "Now, it is every virtual visit."
Partly, it is a symptom of our increasingly polarized political culture. But according to Boardman, it can also indicate a successful upbringing.
"I take it as a good sign that the next generation has their own set of opinions and politics. It means you have been a good parent. Part of healthy adolescence and young adulthood is individuating — developing your own set of values and ideals, not being a carbon copy of one's parents," she says. "I know this can be hard for parents, but I believe this means they have done a good job in helping their child forge their own identity and find their own way."
Very often, the split is highlighted in an adult child's choice of spouse, which can reinforce their new identity. Take Kathryn Murdoch, who appears to have supported the decision by her husband, James — the younger son of media mogul Rupert — to resign from the board of the family business, News Corp, earlier this year. Something of a square peg in a round Fox hole, she has stood out for her environmental activism (including work done for the Clinton Foundation) and recently criticized Trump's handling of Covid in an interview with CNBC.
She seems a good match for James, who has long been a trust fund rebel without a cause. Jason Hirschhorn, a former classmate at the Horace Mann School, recalled him this way to the Financial Times: "His first day on the bus he had a shaved head and an earring. He was reading Catcher in the Rye and wearing Chuck Taylor sneakers."
Edgy.
Andrew Neil, a British editor who has been one of Murdoch Sr.'s key lieutenants, recently told another London newspaper of James: "He has always been a liberal and his wife and her friends are all incredibly woke, so that has encouraged them down that road."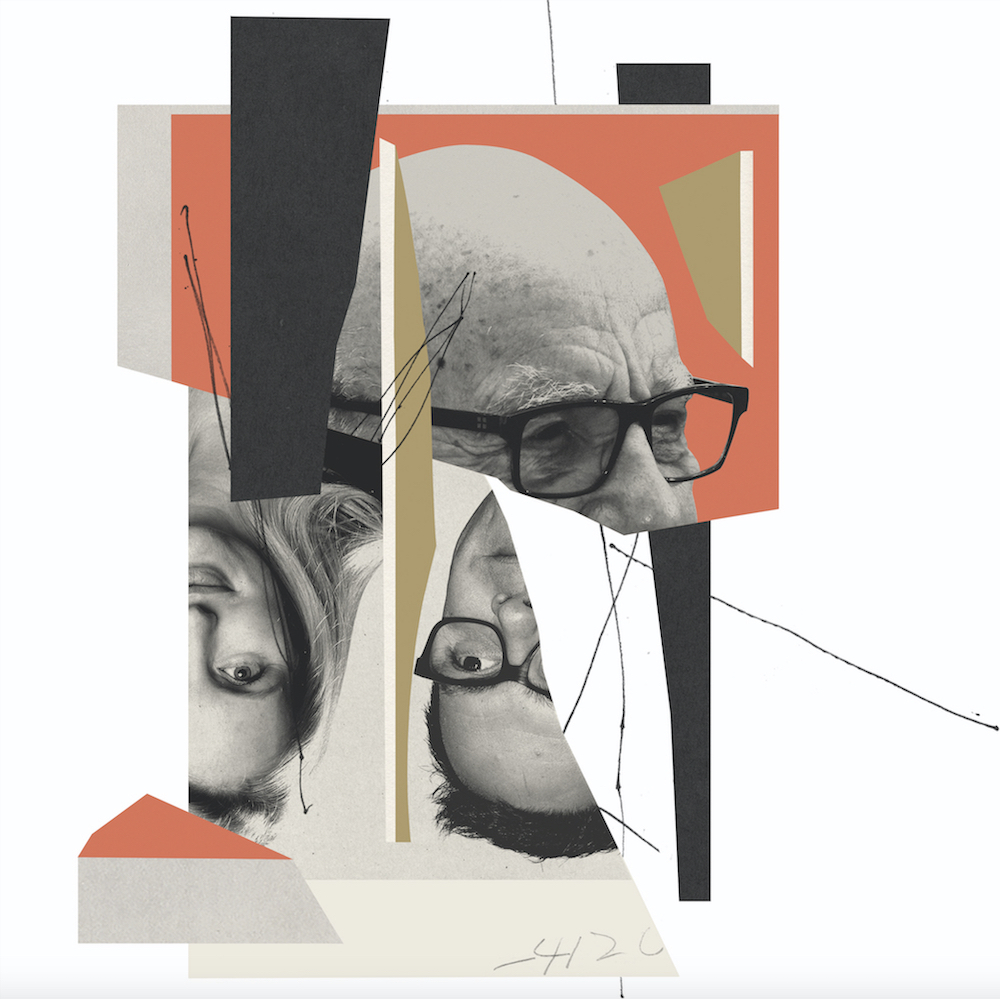 Federal Election Commission records show that James and Kathryn Murdoch contributed more than $1.2 million to the Biden Victory Fund, a joint fundraising operation between the senator's presidential campaign and the Democratic National Committee. The couple even issued a statement criticizing Murdoch-controlled media in Australia for "denial" about climate change during the country's catastrophic wildfires earlier this year.
Where once such family divides would have remained shrouded from view, in 2020, the fights take place for all to see — on television, across social media, and sometimes inflamed by the factions' dueling publicists. But even the young Murdochs pale as the poster children for splintering dynastic families when compared to their newly arrived West Coast counterparts, the runaway Duke and Duchess of Sussex.
Having made her escape from royal drudgery, the erstwhile American actress is doubling down on her own values — using platforms that include a recent blockbuster Netflix deal. In notable contrast to the House of Windsor's studied impartiality, she has even been edging toward politics. In the months leading up to the election, Her Grace spoke about "change" (during an online voter drive, organized by the group When All Women Vote) without naming candidates, but making it clear nonetheless on which side she lands.
A departure from protocol, for sure, but to what extent has Meghan been the driving force? While some observers argue that she only awakened something that was a part of Harry all along, others — especially in Britain — point out that pre-Meghan, Harry was one of the hardest-toiling royals.
As recently as 2016, he completed 179 engagements, and took particular pride in his military service. Having completed two tours of Afghanistan, and risen to the rank of captain, the hardest part of leaving royal life behind, according to the book Finding Freedom, was having to relinquish his numerous military titles, which included Honorary Air Force Commandant of the Royal Air Force Base Honington.
When, and how, did Harry get "woke?" Victoria Arbiter (a royal commentator whose father, Dickie, was once the press spokesman to Her Majesty the Queen), has a view that may apply to the Windsors as much as any other entrenched and powerful family.
"Inevitably, each generation is going to exhibit more enlightened views compared to those who've gone before, simply because they're a reflection of our current society," she tells Avenue. Harry, she says, "had a pretty well-rounded view of the world before meeting Meghan. Issues that might have been controversial 50 years ago won't have been a big deal to him."
But it is not just Meghan, Kathryn, and Karlie agitating for change inside established families.
The Mickey Mouse heiress, Abigail Disney, has given away about $70 million of her fortune to progressive causes, and has forsaken use of the family jet. She even used her platform last year to call out the enormous salary of Disney's then CEO, Bob Iger.
Not to mention the most infamous niece in America, psychologist Mary Trump, who sent the chattering classes into meltdown with her summer blockbuster, Too Much and Never Enough: How My Family Created the World's Most Dangerous Man.
Will Mary and Donald Trump find them-selves sharing a bird this Thanksgiving? It seems unlikely, although Dr. Boardman, for one, still believes in using communication to overcome disagreements within families.
"These days, we are increasingly isolated from people who don't share our point of view," she says. "The only people we are exposed to who disagree with our politics are often family members. Instead of becoming hostile, I ask patients to reframe the situation. Ask yourself, 'What can I learn here?' As the old saying goes, argue as though you're right, but listen as though you're wrong."
"Learning to talk across differences starts at home."