Nicky Hilton was in the lobby of the Waldorf Astoria this morning, sitting at Cole Porter's piano — nicknamed "High Society," the one from his former 33rd-floor apartment, on which he noodled out "Anything Goes", "I Get a Kick Out of You", and "I've Got You Under My Skin," among other world-famous tunes — when the New York Post sent out a breaking news notification.
"Paris Hilton is pregnant," it claimed, touting an exclusive.
Nicky was in the first look of the day for an Avenue shoot when an editor said, "congratulations. You're going to be an aunt."
"No," she said. "Are you serious? What?"

The Avenue editor read her the notification.

"They have it wrong," she said. "I was just with her for two weeks."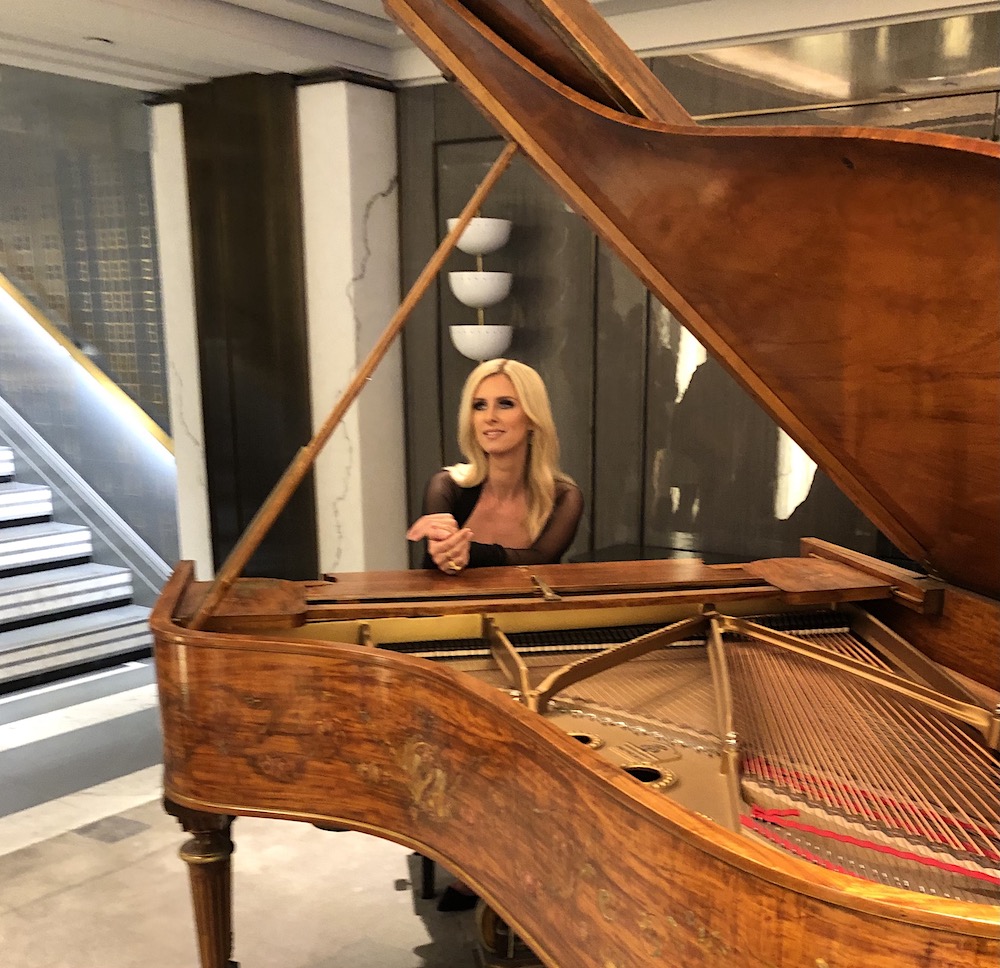 Nicky and Paris grew up in that very hotel, then owned by the Hilton Hotels Corporation, in suite 30H. The building, which turns 90 in October, is now undergoing a gut renovation, and will reopen as apartments and hotel suites in 2022. A rep for the hotel showed her a framed portrait of her grandfather Conrad Hilton (who first acquired management rights to the landmark edifice in 1949, before buying it outright in 1972), which they still proudly keep on hand.
Nicky, ever the professional, posed for a few more shots before saying, "is somebody going to read me the story?"
After an editor obliged, she laughed.
"No. It's not true," she said.
Gossip outlets raced to pick up the news for several hours, until Paris herself denied the unsourced report this afternoon. Look for our full fashion shoot and exclusive interview with Nicky Hilton in Avenue magazine this fall.