Melania Trump's former best friend has hung the First Lady out to dry in an explosive new account of life inside the East Wing of the White House.
Among the bombshells dropped by Stephanie Winston Wolkoff in her tell-all, Melania and Me, are that the First Lady so disliked her step-daughter she literally had a plan called "Operation Block Ivanka" to minimize the younger woman's involvement in the inauguration of President Trump.
And Melania's dismissive nickname for Ivanka is "Princess."
Wolkoff, the former Vogue magazine director of special events whose responsibilities included pulling off the annual Met Gala, had been Melania's best friend. So the newly-minted First Lady tapped her to organize the January, 2017 festivities in Washington, DC.
A year later, Wolkoff would leave the White House under a cloud, made a scapegoat — in her opinion — for the inauguration's ballooning costs and lack of oversight. Her company's $26 million fee became an early symbol of Trump administration excess.
Now she's getting revenge in a book.
Wolkoff recounts, without sparing any of the delicious details, how Melania painstakingly planned seating at the inauguration so Ivanka's face would be blocked from the cameras. She also stymied Ivanka on everything from having her own car in the presidential motorcade to the timing of a family portrait.
"Yes, Operation Block Ivanka was petty," Wolkoff writes. "Melania was in on this mission. But in our minds, Ivanka shouldn't have made herself the center of attention in her father's inauguration."
And the stories get juicer from there.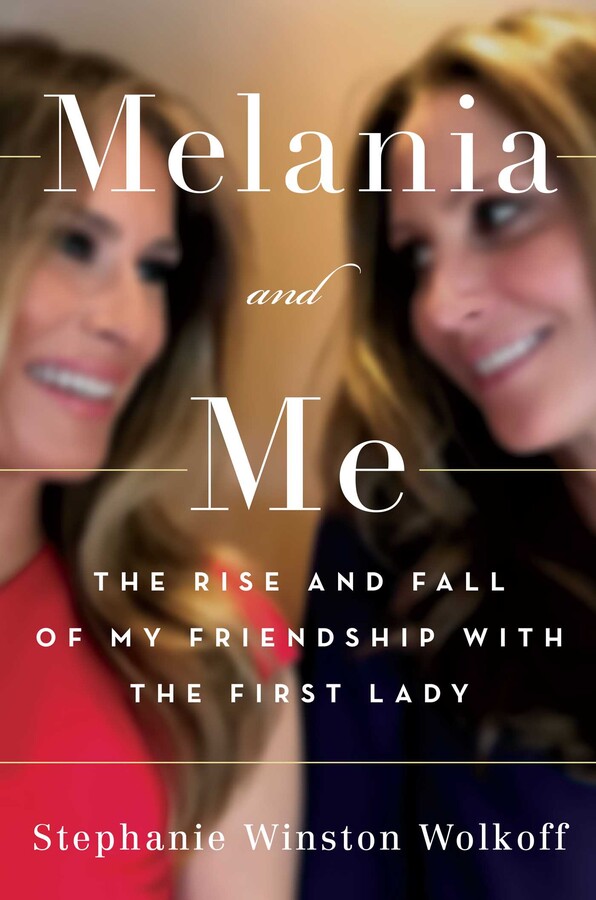 Wolkoff also recounts how, under Melania's direction, she sandbagged attempts by Ivanka and her husband, Jared Kushner, to requisition additional space in the First Lady's offices, also known as the East Wing. 
"I blocked those offices with my body," she writes. "Although I didn't yet have a contract to serve as Melania's adviser, I was pretty sure 'linebacker' would not be in my job description."
Among other bombshells dropped in an except published this week by New York magazine:
Ivanka Trump used a personal, non-governmental server for her emails, which was exactly the complaint against Hillary Clinton that lead to conservatives' election chant of "lock her up!" 
After Wolkoff complained to Donald Trump that the inaugural committee was a "shit show," the President Elect flew into a rage, and promptly put a 25-year-old assistant, John McEntee, who happened to be in the room delivering a turkey sandwich, in control. "Donald grabbed the bag and told the kid to sit down. 'You're in charge of the inauguration now,' he said. 'Stephanie, fill him in. Tell him what he needs to do.'" She then asked McEntee if he had ever produced an event or run an organization before. "He just shook his head. You could see sweat bubble on his brow. 'I don't understand,' he said. 'What just happened?'"
The inaugural committee had a wish list of talent to perform at the event including Aerosmith, Carrie Underwood, Celine Dion, Kelly Clarkson, Kiss, the Killers, Meat Loaf, and Lynyrd Skynyrd. None of them accepted.
Wolkoff herself never voted before 2016. She described Melania's early style as "a very pretty young woman who seemed like she was playing fancy dress-up — more a brunette Marilyn Monroe than a Jackie O." She only became high fashion after a makeover from André Leon Talley. 
The Wolkoff family arrived at the inauguration to find their tickets were in the standing area. "It was a massive 'Fuck you very much,'" she wrote. Eventually they were saved by Trump insider Frank Mermoud, who granted them access to a VIP area which had seats, but a terrible view.
She seems to have found a way to repay the favor, however. The dedication in the book is, "To Melania."
"Melania & Me" will be published on September 1 by Gallery Books.